Drama Notebook contains the world's largest collection of drama games, lesson plans, scripts and drama activities for kids and teens. The materials in Drama Notebook were created primarily by Janea Dahl, who wrote the curriculum to support a team of teaching artists who led drama workshops and in-school artist in residencies in Portland, Oregon.
Originally, the material was given to new teachers in a red notebook and when the collection grew too large to fit in the notebooks, Janea uploaded the material to an early version of the cloud. Janea noticed that her teachers were accessing the curriculum frequently, so she decided to share the collection with teachers around the world.
As of 2019, over 15,000 teachers in 100 countries have joined Drama Notebook and we enjoy over 100,000 visitors each month.
Janea has spent nearly sixteen years creating the materials inside of Drama Notebook. What began as a labor of love is now one of the best resources available for drama teachers. Janea's mission is to inspire and uplift those who are devoting themselves to the important work of teaching drama. She hopes to help teachers: save planning time; introduce new, innovative lessons; and stay energized and positive when guiding their students toward higher creativity.
Janea Dahl
Creator and Author of Drama Notebook
Janea has a BA in theatre, and spent twelve years working in professional theatre. She was the founder of The Young Players, the largest drama outreach program in her state. For nearly a decade, The Young Players served over a hundred schools, and employed over thirty teaching artists each year. Thousands of public school children and teens participated in her award-winning workshops.
In 2012, Janea sold Young Players to Northwest Children's Theatre and School to serve teachers full-time on Drama Notebook. Janea originally created the material in Drama Notebook to support The Young Players teaching artists. She was aware that most drama teachers could easily teach children's theater workshops without any additional curriculum, but that having access to a vast amount of new material could greatly improve the quality of the classes while keeping things exciting and fresh for her teachers.
Janea also develops custom curriculum for Kaplan Early Learning and for Destination Imagination.
Andy Pavey
Resident Playwright
Andrew Pavey is a writer hailing from the tiny riverside town of LeClaire, Iowa. Enthralled with creative writing since he was very young, he is thrilled to be working with Drama Notebook to inspire others to think outside the box. Andy enjoys writing (of course), reading, backpacking, and riding his bicycle. After studying for two years at UWC-USA, an international residential school in New Mexico, he returned to his home state to attend Grinnell College, where he hopes to obtain an undergraduate degree.
Orion Bradshaw
Shakespeare Expert
Orion is a classically trained actor with a BFA in Theatre Arts and a Minor in Shakespeare Studies from Southern Oregon University. He is currently pursuing his Masters in Teaching degree at SOU. He was a member of the world renowned Oregon Shakespeare Festival's acting company for three seasons, and then served as a touring teaching artist for their annual School Visit Program for three seasons after that. He also co-founded a Shakespearean theatre company in Portland in 2011, which ran for 6 seasons. Orion believes that Shakespeare's works have the power to lay the foundation for powerful, truthful, and immersive theatre storytelling practices, and he couldn't be more honored and excited to provide today's youth more access to the Bard's timeless poetry!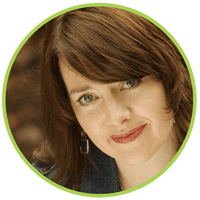 Buffie LaRocca
Featured On The Videos
Buffie is an award-winning professional actress. She has a BA in Theatre Arts from the University of Montana and has over ten years of experience teaching drama to kids. In addition to performing in over 100 productions, she founded her own theatre company, "The Blue Stockings," and is the CEO of Ensemble, Inc. a corporate training form that uses theatre techniques to transform workplace issues.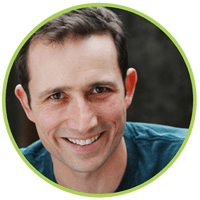 Chris Harde
Featured On The Videos
Chris is a professional actor, educator and theatre maker dedicated to new work and artistic risk. He received his degree from the University of Wisconsin – Parkside and was a core member of Sowelu Theatre Ensemble for seven seasons. A recipient of multiple awards for acting he has appeared locally at Portland Center Stage, Artists Repertory Theatre, Third Rail, Sojourn and many other Portland area theatre companies. His film / TV credits include; Restless, Extraordinary Measures, Music Within, Rid of Me, Leverage and Recovery.
An experienced teacher of over ten years, he was the interim Director of Education at Artists Repertory Theatre (2007.) In addition to his private classes, he has taught regularly with Sowelu Outreach, Oregon Children's Theatre, Portland Public Schools, Playwrites Inc., Actors to Go, and The Young Players. Having worked with students of all ages from grade school to adults, his classes focus on the many aspects of theatrical performance and acting technique.
You may visit his website at www.chrisharder.com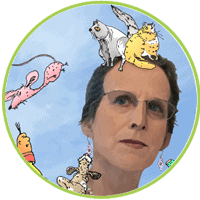 Kathryn Kramer Waters
Site Artist and Contributor
Kathryn Kramer Waters (site artist and contributor) has taught drama to kids for twenty years. She holds a Masters in Playwriting and Design from the California Institute of the Arts. She is accomplished artist with work in the Portland Art Museum and has shown in galleries throughout the Pacific Northwest. Her delightful drawings can be found throughout this website; a larger sampling of her collection may be seen at www.kathrynkramerwaters.com. Her drawings, which have been featured in children's books, magazines, newspapers and books, reflect her own particular blend of humor, talent and intelligence. As a collaborator, she is enthusiastic and efficient. Kathryn's work is ideally suited to editorial and advertising projects alike. She is currently available for design work.