25+ characters 15 minutes running time. Flexible casting. A comedy about an epic baseball game, written in verse.
A combination of baseball and steampunk, this play tells the tale of an epic championship baseball game. A rival team sets out to win the game by starting its ace pitcher: a steam-powered, windup, rookie. This original and lively script is perfect for middle and high school performers.
Pat Bates has written, directed, acted, and taught theatre at the community, professional, and educational levels since 1981. He has also optioned screenplays and once wrote a web series. In 1996, he was honored to receive the Michigan Interscholastic Forensics Association's Theatre Teacher of the Year award. He has served on speech and theatre committees, boards, and programs and was the first person to be elected for a third term as President of the Michigan Speech Coaches, Inc. As a hobby, he writes crime, horror, and science fiction under the pen name Jack Bates.
Excerpt from the play:
CHARACTERS
(Flexible casting. Many roles can be doubled up and lines reassigned. Pronouns can be changed to fit the actors.)
TV TEAM
Game Announcer 1
Game Announcer 2
Field Reporter
FIELD CREW
Ump
Vendor 1
Vendor 2
Groundskeeper 1
Groundskeeper 2
Groundskeeper 3
Groundskeeper 4
HOMETOWN HEROES
Hometown Manager
Henry
Clancy
Smith
Jones
Maggie/Mickey O'May
WHISTLEVILLE WINDUPS
Windups Manager
Sharpclete
Scrapheap
Ringferd
Hexbolter
Brace
Netz
Dudd
Gears
Rookie
FANS
Hometown Fan 1,2,3,4+
Whistleville Fan 1,2,3,4+
PLACE: A BALLPARK
TIME: YESTERDAY
AT RISE:
Staging can be as simple as benches, chairs, or stools. Platforms/risers can form the grandstands behind the dugout benches on the first and third base side of a baseball diamond. The Press Box is a taller platform in the middle of the grandstands. The automaton is open to interpretation. It can be a cartoon flat, an articulated puppet, or displayed via the use of periaktoi. The number R409 must be displayed on the automaton. Group dialogue may be reassigned amongst actors.
ALL:
Once upon a baseball season
HOMETOWN FAN 1:
The Hometown fans could not reason
The roster of the rival team
Whose star pitcher was full of steam.
GAME ANNOUNCER 1:
The Whistleville Windups closing ace
Appeared to arrive from outer space.
A machine made of wheel and cog
Puffing steam as thick as fog.
GAME ANNOUNCER 2:
A Windups cap placed upon its head
Shielded eyes that glowed bright red.
It stood upon a cart they wheeled
To bring the rookie onto the field.
(The Whistleville ballplayers wheel the automaton rookie onto the field.)
WHISTLEVILLE FANS:
(Excited.)
Ooo!
HOMETOWN FANS:
(Uncertain.)
Ahh… ?
FIELD REPORTER:
The Windups captain turned a crank
Hometown fans feared a prank
Until balls went down a chute
Then started flying with every toot.
(The automaton rookie shakes. The arms spin in windmill circles. A steam train-like whistle toots.)
WHISTLEVILLE FANS:
It really was quite a sight!
GAME ANNOUNCER 1:
The rookie threw both left and right.
GAME ANNOUNCER 2:
Hometown fans sensed something amiss.
HOMETOWN FANS:
We'd never seen baseball played like this.
GAME ANNOUNCER 1:
Batters swung at fast-pitched balls
That splintered bats and shattered walls.
A nightmarish dream for Hometown fans
To watch this monster made from cans.
(One by one, a line of batters swings and misses.
The Hometown fans look shocked.)
GAME ANNOUNCER 2:
The Hometown manager threw a fit.
He stomped the plate! He kicked a mitt!
He even tried to storm the mound–
Got brushed back and hit the ground.
(The rookie's arm swings foreword. The manager falls to the ground.)
HOMETOWN MANAGER:
I'll protest this!
Mechanical pitchers that squeak and hiss?
Whoever heard of such a thing-
No one pitches with that much zing!
FIELD REPORTER:
It took the ump no time to say:
UMP:
There's no rule automatons can't play!
Why Subscribe?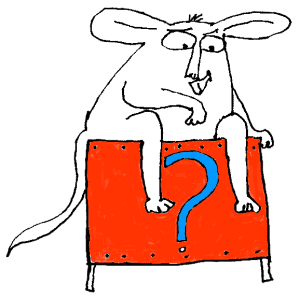 Inside Drama Notebook, you will find a huge collection of well-organized lesson plans, scripts for kids, drama activities, 50 drama games on video and more! Join today and dramatically reduce your planning time while delivering fresh, innovative drama lessons to your students! If you are new to teaching drama, this site will be a Godsend! You will immediately feel confident about teaching drama like an expert. The site guides you step-by-step and provides you with materials that you can use right away with your students.
If you have been teaching for years, Drama Notebook will inspire you with a fresh new approach and innovative ideas!
The site is packed with original, innovative lessons and activities that you will not find anywhere else—and new materials are added monthly.