13 characters with flexible casting. Approximately 20 minutes running time. Join Peter Rabbit, Squirrel Nutkin, Hunker Munker, and other animal friends as they surprise Beatrix Potter with kindness and friendship. Written by Jennifer Reif.
Happy Birthday Beatrix Potter is an homage to the beloved writer, illustrator, and natural scientist. In this lively and sweet story, many of her favorite animal friends surprise Beatrix when they learn she has been forgotten on her birthday. This play can be performed quite simply by children or made elaborate with design, movement, and music. Beatrix Potter was best known for her children's books featuring animals. The truth is, many of her stories were inspired by the small creatures she would sneak into her attic room where she grew up quite isolated from other children. Join Peter Rabbit, Squirrel Nutkin, and other animal friends in this fun story of kindness and friendship.
Jennifer Reif has been teaching, directing, and performing, around the Pacific Northwest for decades. Her shelves are lined with children's books and her happy place is in the woods. She loves devising creative theatre projects with kids and sharing ideas with teachers. Jennifer holds her BA in Theatre from Morningside College and also studied at Oxford University in England.
Excerpt from the play
CHARACTERS
BEATRIX POTTER
BERTRAM POTTER (HER BROTHER)
PETER RABBIT (A PLAYFUL RABBIT)
BENJAMIN BUNNY (PETER'S COUSIN)
FLOPSY (PETER'S SISTER)
MOPSY (PETER'S SISTER)
COTTON-TAIL (PETER'S SISTER)
MRS. JOSEPHINE RABBIT (PETER'S MOTHER)
TOM THUMB- A MOUSE
HUNKER MUNKER (TOM'S WIFE)
MRS. TITTLEMOUSE (NEIGHBOR MOUSE)
SQUIRREL NUTKIN
TWINKLEBERRY (SQUIRREL NUTKIN'S BROTHER)
*ANIMALS CAN BE ANY GENDER
SUGGESTIONS
A lush English garden provides a space for Beatrix and Bertram to retreat. The date is July 28th so it should be in full summer bloom. The garden setting also provides nooks and crannies for the animals to appear and disappear. The set should have the feel of a Beatrix Potter book. You might consider using projections of Beatrix Potter's actual home or of her drawings. It can be a simple, unit set where all the action takes place in the same location. Musical interludes between scenes would be delightful. Animal actors walk on 2 legs, but certainly move like animals, especially aware of hands and head. They wear clothing reminiscent of that in the Beatrix Potter books.
SCENE 1
(At rise Beatrix is sitting on a picnic blanket quietly sketching in a book. Soon we see Bertram sneaking up behind Beatrix, like an annoying little brother. She knows he is there. Just as he is about to scare her, she speaks.)
BEATRIX:
I know you're there Bertram.
BERTRAM:
Drat! I wanted to frighten you.
BEATRIX:
You can't frighten me. I'm a brave girl.
BERTRAM:
If you're so brave, why don't you go to school?
BEATRIX:
I learn just fine by myself.
BERTRAM:
Just sitting in your attic room all day? That seems stodgy to me.
BEATRIX:
I'm sitting outside today, aren't I?
BERTRAM:
True. But summer will be over soon, and I'll be going back to boarding school. Then what?
BEATRIX:
Then I will go back to my attic.
BERTRAM:
Why don't Mother and Father send you to boarding school?
BEATRIX:
That's a question for them Bertram. (Longingly) How I would love to go to school.
BERTRAM:
Do you get lonely?
BEATRIX:
Sometimes. But I have my little friends to keep me company. (Coyly)
BERTRAM:
Are you sneaking animals inside again?
BEATRIX:
Shhh. Don't let Mother and Father know.
BERTRAM:
I won't. I can keep a secret.
BEATRIX:
They are the only friends I have when you're gone Berty.
(Pause. A melancholy moment broken by Bertram grabbing her sketchbook.)
BERTRAM:
Hey, let me see what you are drawing.
BEATRIX:
Give it back Bertram.
BERTRAM:
Well, look at this. Aren't you clever? Fuzzy little animals having a birthday party. Bunnies? (Sweetly teasing)
BEATRIX:
Yes.
BERTRAM:
Mice?
BEATRIX:
Yes?
BERTRAM:
Squirrels?
BEATRIX:
Yes. Yes. Yes.
BERTRAM:
Whose birthday party is it?
BEATRIX:
Mine.
BERTRAM:
(Realizing) Oh Beatrix! Today is your birthday, July 28th.
BEATRIX:
Yes.
BERTRAM:
(Sad realization) And there is no party.
BEATRIX:
No.
BERTRAM:
I'm sorry Beatrix.
BEATRIX:
It's okay. I've gotten used to it.
BERTRAM:
But everyone deserves to be celebrated.
BEATRIX:
Thanks Bertram. (Offstage sounds) Oh dear. Mother is coming. She can't know I'm just sitting and drawing. There is work to be done inside.
BERTRAM:
Let me help. (He helps her gather up her things.) Come on, let's go.
They Exit
SCENE 2
(Peter and Benjamin sneak on quietly, looking after Beatrix and Bertram who have exited. When they are clearly gone, Peter speaks.)
PETER RABBIT:
Did you hear that?
BENJAMIN BUNNY:
I sure did cousin.
PETER RABBIT:
It's Beatrix Potter's Birthday.
BENJAMIN BUNNY:
Imagine feeling sad and forgotten on your birthday.
PETER RABBIT:
We can't let that happen Benjamin.
BENJAMIN BUNNY:
No indeed.
PETER RABBIT:
If it weren't for Beatrix, we wouldn't be here.
BENJAMIN BUNNY:
You are right cousin. We've must do something.
PETER RABBIT:
But what can we do?
BENJAMIN BUNNY:
Hmmm… (They scratch their chins or ears in contemplation.)
PETER RABBIT:
Aha! We could plan a surprise party.
BENJAMIN BUNNY:
And invite all her animal friends.
PETER RABBIT:
Brilliant idea Benjamin.
BENJAMIN BUNNY:
There's not much time.
PETER RABBIT:
We'd better get hopping!
Why Subscribe?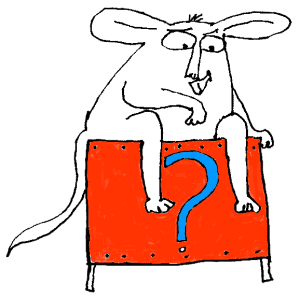 Inside Drama Notebook, you will find a huge collection of well-organized lesson plans, scripts for kids, drama activities, 50 drama games on video and more! Join today and dramatically reduce your planning time while delivering fresh, innovative drama lessons to your students! If you are new to teaching drama, this site will be a Godsend! You will immediately feel confident about teaching drama like an expert. The site guides you step-by-step and provides you with materials that you can use right away with your students.
If you have been teaching for years, Drama Notebook will inspire you with a fresh new approach and innovative ideas!
The site is packed with original, innovative lessons and activities that you will not find anywhere else—and new materials are added monthly.