14 characters. Approximately 20 minutes running time. Funny and poetic play script featuring the animals of the Chinese zodiac. Animals speak in verse. Adapted by Jennifer Reif.
The Great Race is a playful and poetic version of the Chinese zodiac myth. Two emperors decide the world needs a better way to keep track of time. Inspired by the lunar calendar, which is based on the number 12, they invite all their animal friends to join in a great race. As they swim across the river, the animals speak in verse revealing the attributes often associated with each. As they make it to shore, each animal becomes a symbol for one of the 12 years in the lunar cycle. Some people believe that we humans are associated with the zodiac animal for the year we are born. This play is a fun adventure for elementary or middle school groups.
About the Playwright:
Jennifer Reif has been teaching, directing, and performing around the Pacific Northwest for decades. Her shelves are lined with children's books and her happy place is in the woods. She loves devising creative theatre projects with kids and sharing ideas with teachers. Jennifer holds her BA in Theatre from Morningside College and also studied at Oxford University in England.
Excerpt from the play:
CHARACTERS
Jade Emperor – Mythology tells us that the Jade Emperor was kind, intelligent, and wise. He devoted his entire childhood to helping the needy. He showed respect and benevolence to both humans and creatures. After his father died, he ascended the throne. He made sure that everyone in his kingdom found peace and contentment.
Yellow Emperor – This character is one of the legendary Chinese sovereigns and cultural heroes in Chinese mythology. He is known as the first leader with great morals and superior wisdom that developed early Chinese civilization. The people regard him as the forefather of the Chinese nation.
The 12 Animals of the Chinese Zodiac
1. Rat
2. Ox
3. Tiger
4. Rabbit
5. Dragon
6. Snake
7. Horse
8. Goat
9. Monkey
10. Rooster
11. Dog
12. Pig
What is the Chinese Zodiac?
In China and surrounding areas, this calendar system has an ancient historical past. The Chinese Zodiac is a mathematical cycle of 12 animals that is based on the lunar calendar. Each animal represents one year. Some people believe that we humans are associated with the zodiac animal for the year we are born. The zodiac is an imaginary belt of the heavens that contains twelve constellations. The exact line-up of animals differs slightly, but the basic principle is that each animal takes a turn as the symbolic animal for a year. This play is based on one of the various myths that explain the zodiac.
(Simple set suggestion: Long blue cloth lying on the floor represents the river. Both Emperors enter from opposite sides carrying walking sticks and meet at center upstage of the cloth. They look out over the river as the story begins.)
Jade Emperor
Good morning, friend. Would you like to walk along the river with me and watch the sunrise?
Yellow Emperor
Sunrise? That's odd. I just ate my dinner and was planning to watch the sunset.
Jade Emperor
Time is so elusive. Is it morning or evening?
Yellow Emperor
I think it's evening, but who knows anymore?
Jade Emperor
And it's not just the days that are confusing. With so many moons coming and going, how do we know our true age?
Yellow Emperor
And what about the seasons? They circle around again and again. How do the farmers know when to plant and when to harvest?
Jade Emperor
If only we had a better way to keep track of time.
Yellow Emperor
That would be helpful.
Jade Emperor
But how? (Scratching heads or chins as they wonder and look up to the heavens.)
Yellow Emperor
Perhaps we can devise a way to track the patterns of the sun and the moon and stars.
Jade Emperor
That's a brilliant idea. We know that time keeps moving like a big circle. (Draws an imaginary circle on the ground or in the sky with walking stick).
Yellow Emperor
And we know there are twelve cycles of the moon. (Divides the imaginary circle into 12 slices like a pie.)
Jade Emperor
If only we had a way to identify each of those twelve cycles.
Yellow Emperor
Maybe a symbol?
Jade Emperor
Yes. Exactly. But we would need twelve symbols. What could we use?
Yellow Emperor
(Looking up at the sky) How about stars?
Jade Emperor
There are simply too many stars.
Yellow Emperor
Maybe colors?
Jade Emperor
I like it… but it might be confusing.
Yellow Emperor
How about animals?
Jade Emperor
Excellent idea! I can see it now! A circle, divided up into 12 sections. Each section represented by a different animal.
Yellow Emperor
But how do we choose the animals?
Jade Emperor
How about a contest?
Yellow Emperor
Good idea. Maybe we could hold a great race!
Jade Emperor
What kind of a race?
Yellow Emperor
Maybe they could swim across the river?
Jade Emperor
Yes! And the first animal to make it ashore is the first symbol on our calendar.
Yellow Emperor
And the second will be next, and so on and so on until all twelve spaces are filled.
Jade Emperor
Brilliant!
Yellow Emperor
Let's begin!
(Suggestion: Use music or sound effects for this transition. As the animals gather you might use tableaus or choreography. It would be fun to see them enter one or two at a time, so we get to experience their character through their movement. During this time the emperors attach the water fabric to the walking sticks so that it hangs like a curtain between them. This can be achieved by tying the fabric, using grommets or even Velcro. Attaching to the walking sticks makes it easier to hold and adds to the stylized nature of the play. The "water" masks the animals as they "swim" from one side to the other. We should still see their heads as they cross. As the race begins the emperors are holding the river fabric which spreads across the stage from left to right. The animals are lined up on one side to begin, but when the race begins they all "jump in" and are then masked behind the fabric.)
Jade Emperor
Welcome animal friends! We are so glad you are here for the big race.
Yellow Emperor
The rules are quite simple. You must swim across the river. The first to make it ashore will be honored as the symbolic animal for year number one.
Jade Emperor
Answer when I call your name. Cat. (Everyone looks around, but Cat is not there.)
Rat
Oh! Cat was still sleeping. I think I was supposed to wake him up. But I'm sure he will be here soon.
Jade Emperor
Okay, going on. Pig.
(Each animal can make their presence known through sound and movement.)
Pig
Oink!
Jade Emperor
Dog.
Dog
Woof!
Jade Emperor
Rooster.
Rooster
Cockadoodledoo!
Jade Emperor
Monkey.
Monkey
Eeee Eeee!
Jade Emperor
Goat.
Goat
(Goat sound)
Jade Emperor
Horse.
Horse
Naaaay.
Jade Emperor
Snake.
Snake
Sssssss.
Jade Emperor
Dragon
Dragon
(Dragon sound of choice)
Jade Emperor
Rabbit
Rabbit
(Rabbit sound of choice)
Jade Emperor
Tiger.
Tiger
Roar.
Jade Emperor
Ox
Ox
Mooooo.
Jade Emperor
Rat
Rat
Here!
Jade Emperor
Well! That's everyone. Let's begin.
Yellow Emperor
On your mark! Get set! Go!
(All the animals can "enter" the water and pretend to be swimming. We only see them from the waist up. Soon those not featured at the moment can sit behind the fabric where they are masked. When it's their turn to speak they can stand and move closer to the fabric. *The dialogue reveals each animal's zodiac attributes. We should see and hear their character traits revealed as they swim across the river. You can see those characteristics in the character descriptions section above.)
Ox
What an honor it would be
to prove that I am trustworthy.
Step by step I'll swim with soul
Then surely, I will meet my goal.
Rat
(Popping up right next to him, as if Rat is riding on Ox's shoulder or head)
Hello Ox, my good ol' friend.
I see that you are near the end.
What's mine is yours, what's yours is mine.
Together we'll cross the finish line.
Ox
Okay friend, hop on my head.
We'll cross together just like you said.
What's mine is yours, what's yours is mine.
Together we'll cross the finish line.
Rat
(Hopping off and making it to shore first)
Well, how about that? I learned something new.
A rat can be clever and funny too.
Sorry Ox, but I guess I'm the winner.
Hurry ashore and I'll buy you some dinner.
(As each animal makes it to shore, they receive a badge with their corresponding number.)
Why Subscribe?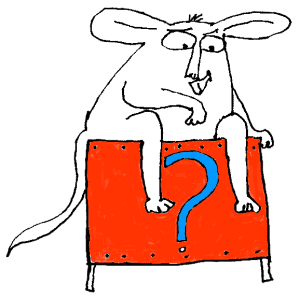 Inside Drama Notebook, you will find a huge collection of well-organized lesson plans, scripts for kids, drama activities, 50 drama games on video and more! Join today and dramatically reduce your planning time while delivering fresh, innovative drama lessons to your students! If you are new to teaching drama, this site will be a Godsend! You will immediately feel confident about teaching drama like an expert. The site guides you step-by-step and provides you with materials that you can use right away with your students.
If you have been teaching for years, Drama Notebook will inspire you with a fresh new approach and innovative ideas!
The site is packed with original, innovative lessons and activities that you will not find anywhere else—and new materials are added monthly.