8+ characters, flexible casting. Approximately 10 minutes long. Comedy script about holiday shopping. Perfect for middle and high school reader's theatre or performance.
It's holiday time, and everyone loves a sale! Brimple and Brample are competing for the business of busy shoppers. But is that what the holidays are really about? What is the spirit of giving? This humorous play told in lighthearted verse is perfect for reader's theatre in your classroom or for performance.
Patrick Bates has written, directed, acted, and taught theatre at the community, professional, and educational levels since 1981. He has also optioned screenplays and once wrote a web series. In 1996, he was honored to receive the Michigan Interscholastic Forensics Association's Theatre Teacher of the Year award. He has served on speech and theatre committees, boards, and programs and was the first person to be elected for a third term as President of the Michigan Speech Coaches, Inc. As a hobby, he writes crime, horror, and science fiction under the pen name Jack Bates.
Excerpt from the play:
CHARACTERS:
BRIMPLE
BRAMPLE
SHOPPERS 1-6 (more as needed)
MECHANICAL TOY ELVES
TIME: A recent holiday
PLACE: Down the road and to the left
BRIMPLE/BRAMPLE:
'Twas Christmas in Shoppington and the Shoppingtons did shop.
They started Black Friday with no plan to stop.
(SHOPPERS scurry in all directions.)
SHOPPER 1:
Shopping here.
SHOPPER 2:
Shopping there.
SHOPPERS:
Shopping around town.
SHOPPER 4:
Gotta shop 'til I drop even if I drown—
SHOPPER 5:
In credit card debt…
SHOPPERS:
(Chanting as they march.) Shop-shop-shop-shop-shop…
BRIMPLE:
They carried boxes of gizmos and bags full of socks.
BRAMPLE:
One customer purchased ten pounds of small rocks!
(SHOPPER 3 drags a large canvas bag across the stage.)
SHOPPER 1:
Pardon my asking, my dear Shopper Jones. What will you do with ten pounds of loose stones?
SHOPPER 3:
I'll paint some red…and some green…even some teal…I couldn't resist. Brample's had a great deal!
(SHOPPER 4 stops SHOPPER 5.)
SHOPPER 4:
Don't tell a soul. I hear Brample's having a sale.
SHOPPER 5: A sale on what?
SHOPPER 4:
I'm not really sure. Who cares? A sale is a sale!
SHOPPER 6: Sale?
SHOPPER 1: Sale?
SHOPPER 2: Sale?
SHOPPERS:
Who's having a sale?
BRAMPLE:
Welcome to Brample's—the holiday store! Great deals await you right inside of our doors!
SHOPPER 1:
I like a good bargain!
SHOPPER 2:
I love a great deal!
SHOPPER 3:
I'm telling you all: These rocks were a steal!
SHOPPER 6:
Bags full of rocks? That all you got? I'll stick with Brimple's. I shop there a lot.
BRIMPLE:
Do your shopping at Brimple's- our sales are much better!
BRAMPLE:
If all that you need is one ugly Yule sweater.
(SHOPPERS 4,5,6 look at the sweaters some SHOPPERS wear.)
BRIMPLE:
Brimple's sells more than those silly things. We have a gift that dances and sings.
(BRIMPLE pushes a button on a remote control. Lights dim. Mechanical, singing ELVES in Hawaiian shirts robot-walk onto platform.)
SHOPPERS:
Ooooo…
TOY ELVES:
(To the tune of God Rest Ye Merry Gentlemen)
'Twas Christmas time some time ago upon a sandy beach
Friends gathered there exchanging their wrapped gifts with one and each
When in the skies a sleigh appeared
The beach it looked to reach—
A surprise as Santa arrives
Santa arrives
A surprise as Santa arrives (Elves Freeze)
Why Subscribe?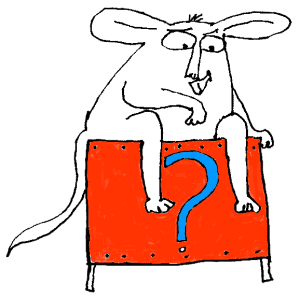 Inside Drama Notebook, you will find a huge collection of well-organized lesson plans, scripts for kids, drama activities, 50 drama games on video and more! Join today and dramatically reduce your planning time while delivering fresh, innovative drama lessons to your students! If you are new to teaching drama, this site will be a Godsend! You will immediately feel confident about teaching drama like an expert. The site guides you step-by-step and provides you with materials that you can use right away with your students.
If you have been teaching for years, Drama Notebook will inspire you with a fresh new approach and innovative ideas!
The site is packed with original, innovative lessons and activities that you will not find anywhere else—and new materials are added monthly.