6 minutes long. Parts for 12 actors. Native American legend, best suited for ages 6-10. By Laura Rohrman.
This easy-to-perform play will be a hit with younger children, as they all get to play different animal characters in this short, narrated play with a lesson.
Synopsis: When a Beaver moves into Turtle's beautiful pond and takes over and ruins everything, only a race will determine who must stay or go.
Moral: Learn to share!
Laura Rohrman is a playwright and actress who grew up in Northern California and moved to New York City to pursue playwriting many years ago. She is the founder of 'Playwriting for Kids,' a specialized program where students write and perform their own plays. Laura's plays have been produced all over the world. She is published by Smith and Krause. MFA: New School for Drama. More of her work can be found at:  www.laurarohrman.com
Excerpt from the play:
CHARACTERS (In order of appearance)
NARRATOR 1
TURTLE
NARRATOR 2
WOLF
BEAR
BUNNY 1
BUNNY 2
DEER
BEAVER
FOX
MOOSE
TURTLE 2
A Narrator enters.
NARRATOR 1
Long ago, a turtle lived in a pond. The turtle particularly loved the pond because everything was placed just so.
TURTLE
Hi. I'm Turtle. This is lovely pond. Everything is here for me to live a happy life. There are lily pads and rocks. What a beautiful place. Ahhh. Hello, little animals that live with me in the pond.
ALL ANIMALS
Hello Turtle.
NARRATOR 2
All the animals lived in harmony.
NARRATOR 1
But in the winter, it started to get cold and all the animals needed to prepare for the colder weather.
ALL ANIMALS
It's cold.
NARRATOR 2
First, the rabbits started to leave.
BUNNY 1
Ohh, it's too cold for us bunnies. C'mon it's time to build our underground borough.
BUNNY 2
What kind should we build?
BUNNY 1
A nice one. Let's go.
NARRATOR 1
Then it was time for the rest of the animals to prepare for winter.
WOLF
I'm wolf. It's time for me to go find my meat, but I'll be back for a drink.
DEER
I'm a deer and I need to grow more fur and build a den.
FOX
I'm a fox, I also need to build my den.
BEAR
I'm a bear. I sleep all winter. I need to get to my den. I love it there.
NARRATOR 2
Only turtle stayed at the pond all winter.
TURTLE
Ohh. It's time for me to burry myself in the mud for the winter. See you in the spring, lily pads. Goodbye, friends.
NARRATOR 1
While turtle slept, another animal came to the pond.
ALL ANIMALS
It was a beaver!
BEAVER
What a great pond. I just need to make some arrangements and it will be perfect. Chomp. Chomp.
NARRATOR 2
And soon, the beaver got to the business of doing what beavers do best.
BEAVER
Chomp. Chomp. I like to cut things down. Trees — you've got to go! Rocks, I'll be moving you, too. Argh. I'm the beaver. I don't sleep. Who needs sleep? Not me I'm a busy beaver.
NARRATOR 1
Within a few weeks the beaver had made himself quite a home.
BEAVER
That's right. I built a dam. I cut down some trees. And I moved all those rocks and lily pads. Muh ha. I love my new home. I could be a designer.
NARRATOR 2
As the winter progressed, it was only the wolf and moose who noticed the difference when they came for their occasional drinks.
WOLF
The pond looks different! Hmmm.
FOX
Must be that beaver who moved in. Poor turtle.
WOLF
Turtle will be surprised when she wakes up.
NARRATOR 1
And sure enough, when spring came, the turtle hardly knew what to think.
Why Subscribe?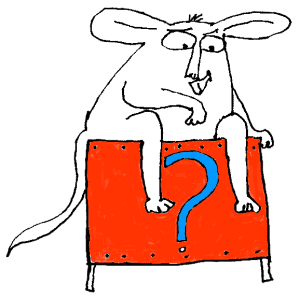 Inside Drama Notebook, you will find a huge collection of well-organized lesson plans, scripts for kids, drama activities, 50 drama games on video and more! Join today and dramatically reduce your planning time while delivering fresh, innovative drama lessons to your students! If you are new to teaching drama, this site will be a Godsend! You will immediately feel confident about teaching drama like an expert. The site guides you step-by-step and provides you with materials that you can use right away with your students.
If you have been teaching for years, Drama Notebook will inspire you with a fresh new approach and innovative ideas!
The site is packed with original, innovative lessons and activities that you will not find anywhere else—and new materials are added monthly.