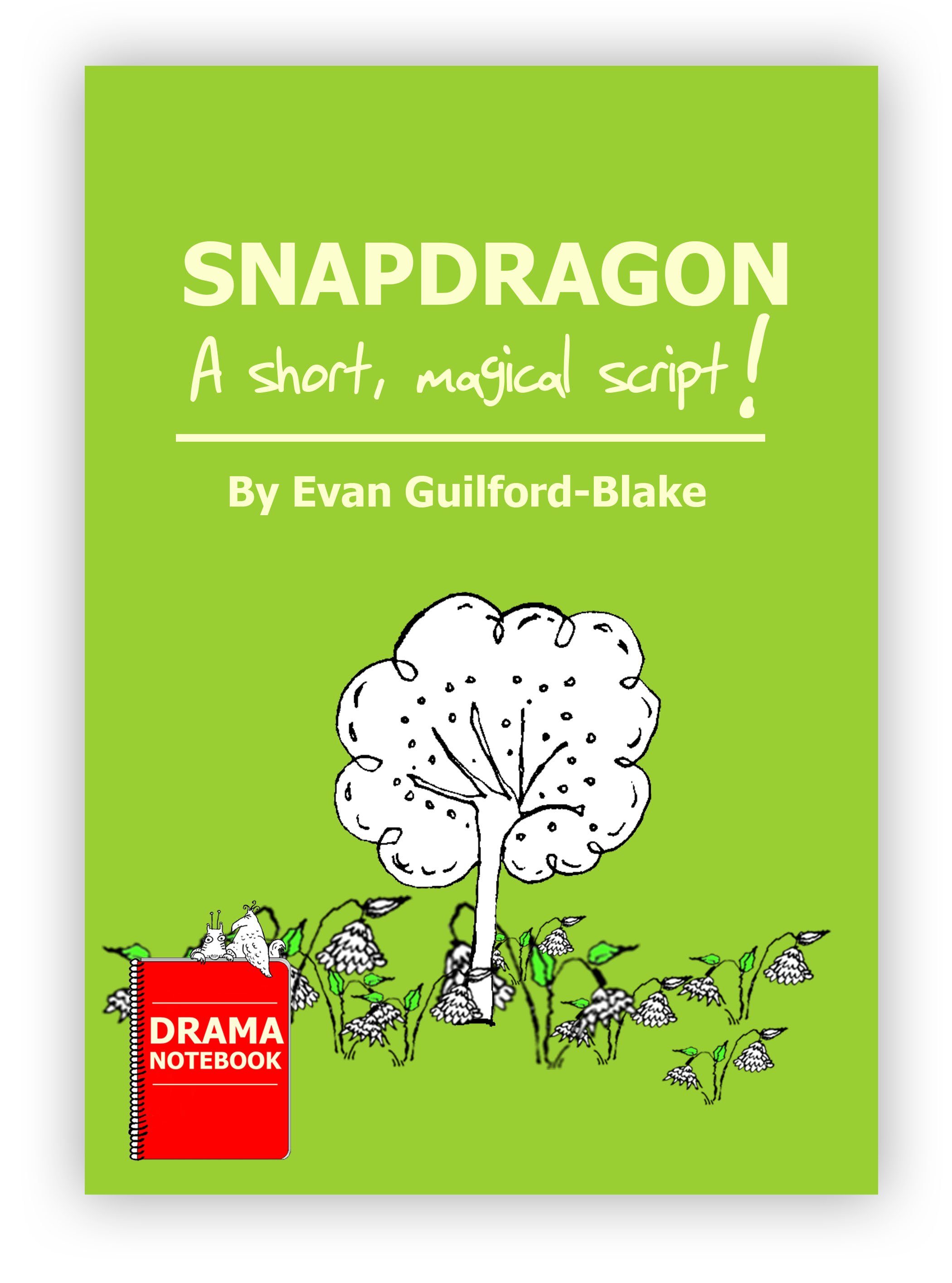 15-30+ parts. Flexible casting. 15 pages long, 20-30 minutes running time. A story-telling play for children adapted from his original fairy tale by award-winning playwright, Evan Guilford-Blake.
SnapDragon is about wanting to be accepted for who and what you are. Ochimber is an unusually beautiful Dragon, but loses his fire breath, a Dragon's most critical asset, en-route to the frozen land of Wintric. How, with the help of Névé, talented and clever Fairy, he becomes useful again and able to be appreciated by the people of Wintric is a warm lesson in the value of acceptance. The story version won the 2014 Carteret (NJ) Writers Children's Story Contest. Audience interactive.
Evan Guilford-Blake is an award-winning playwright who has graciously granted Drama Notebook a license to make a small collection of his plays available to teachers through the site. Your students will love performing his clever, imaginative pieces!
Excerpt from the play:
CAST OF CHARACTERS
FIRST NARRATOR (m or f)
SECOND NARRATOR (m or f)
OCHIMBER (Oak'm-BRR), a dragon (m)
NÉVÉ [Nay-vay], a fairy (f)
JOCUL [JP-k'l], the King of Wintric (m)
BRUMAL [BROOM-l], the Queen of Wintric (f)
VARIOUS DRAGONS and TOWNSPEOPLE OF WINTRIC
(as many as the production chooses; the lines may be redistributed. In this text, they are intended to be played by the Narrators and the audience and/or, if they are not doubling as Jocul and Brumal, the actors playing the First and Second Dragons)
FIRST and SECOND DRAGONS of Ashenberry
(may be played by the actors playing Jocul and Brumal. More Dragons may be added and the lines distributed among them.)
The two Narrators may be combined into a single role.
Snapdragon
by Evan Guilford-Blake
FIRST NARRATOR
Once upon a time, as everyone knows, things were very different than they are now.
SECOND NARRATOR
In that time there were Witches and Fairies, Ogres and Dragons
FIRST NARRATOR
And while there were a great many of them, there weren't enough to go around, since each country wanted to have its own.
SECOND NARRATOR
You see, one had to be born a Witch or an Ogre or a Dragon, for there were no schools that taught spell-casting or fire-breathing. In fact, there was such a shortage of Dragons that many Kingdoms
FIRST NARRATOR
and Queendoms
SECOND NARRATOR
had to wait for years and years to have one of their own.
FIRST NARRATOR
Now, in those days all the Dragonlings — for that's what young Dragons are called — lived together in a country called Ashenberry. In fact, no one but Dragons lived in Ashenberry,
SECOND NARRATOR
because no one else wanted to live there. To tell the truth, most people were a little afraid of all those Dragons.
FIRST NARRATOR
I don't know why: You see, most Dragons are really very sweet and go about minding their own business, which is more than I can say for some people.
SECOND NARRATOR
But, Dragons do breathe fire. I'll bet you knew that, didn't you?
(Interface with audience.)
— in fact, breathing fire is a Dragon's most important duty — and they roar quite loudly much of the time; and so they were left alone as they grew
FIRST NARRATOR
Until each was old enough that the resident Fairy — from whatever country was next on the list for its own Dragon — could take that Dragon to a new homeland.
SECOND NARRATOR
Now, one summer a Dragonling was born who was named OCHIMBER.
(OCHIMBER and DRAGONS appear.)
And — he grew to be an unusually handsome Dragon
FIRST DRAGON
Look at him!
SECOND DRAGON
All those yellow and crimson scales, and the coral eyes,
FIRST DRAGON
(With a sigh)
And those flecks of rusty umber;
SECOND DRAGON
(With a sigh)
And that emerald green tail
FIRST and SECOND DRAGONS
(With a sigh)
And all those bright jade pickets.
(THEY bellow a sigh.)
FIRST DRAGON
Ochimber will do very well when he's old enough to enter his Kingdom
SECOND DRAGON
or Queendom;
FIRST NARRATOR
for most Dragons, as I'm sure you know, are either — what color?
(Interface with audience.)
That's right: dusty brown or plain olive green,
SECOND NARRATOR
and few countries could boast so fine-looking a Dragon as he.
FIRST NARRATOR
As Ochimber grew older, however, the other Dragons of Ashenberry saw he was unlike them in other ways as well.
FIRST DRAGON
Look at him!
SECOND DRAGON
All those heads! Why, he must have —
(Counts silently)
FIRST DRAGON
Ten. I counted.
SECOND DRAGON
(With a sigh)
All I have is four.
FIRST DRAGON
That's all any of us have —
(With a sigh)
except Ochimber.
(OCHIMBER breathes "fire.")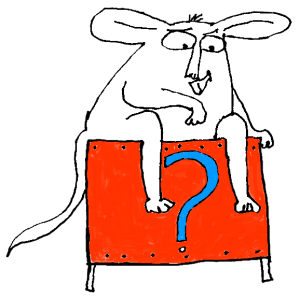 Inside Drama Notebook, you will find a huge collection of well-organized lesson plans, scripts for kids, drama activities, 50 drama games on video and more! Join today and dramatically reduce your planning time while delivering fresh, innovative drama lessons to your students!
If you are new to teaching drama, this site will be a Godsend!
You will immediately feel confident about teaching drama like an expert. The site guides you step-by-step and provides you with materials that you can use right away with your students.
If you have been teaching for years, Drama Notebook will inspire you with a fresh new approach and innovative ideas!
The site is packed with original, innovative lessons and activities that you will not find anywhere else—and new materials are added monthly.