8 characters-flexible casting. 8 pages. A story-telling play for children adapted from the Brothers Grimm fairy tale by Evan Guilford-Blake.
Based on the classic Brothers Grimm tale, this version features a female protagonist who outsmarts a mean-spirited spirit and gains wealth for herself and her elderly father, and the freedom to study to become the physician she wants to be. The play has been performed as storytelling theatre over 50 times and is audience interactive!
Evan Guilford-Blake is an award-winning playwright who has graciously granted Drama Notebook a license to make a small collection of his plays available to teachers through the site. Your students will love performing his clever, imaginative pieces!
Here is a sample of the play:
CAST LIST
FIRST NARRATOR (male or female)
SECOND NARRATOR (male or female)
ANATHEA, a young girl
THE WOODCUTTER, Anathea's father
THE SPIRIT (male or female, just change the pronouns)
THE JEWELER (male or female – may be played by the actor who plays the Spirit)
TWO NEIGHBORS (male or female – may be combined into a single role and played by the actor who plays the Spirit)
The two Narrators may be combined into a single role.
FIRST NARRATOR
Once upon a time a long time ago there was an old woodcutter who lived with his daughter in the middle of a great forest.
(Anathea and Woodcutter appear.)
SECOND NARRATOR
The old man and his daughter both worked very hard chopping trees
FIRST NARRATOR
And carting the wood throughout the countryside to their neighbors. From this they earned their living and though they were poor, they were happy.
SECOND NARRATOR
But one day, the woodcutter's daughter, whose name was Anathea, said to him:
ANATHEA
Papa: I'm bored. I want to go to school so I can learn about things
WOODCUTTER
What things, Anathea?
ANATHEA
Oh, why the trees grow, why some people have blue eyes and others are brown. Why the moon shines at night and the sun during the day. — And I think I'd like to be a doctor and heal people when they're hurt.
WOODCUTTER
(Sighs)
The school is so far away; and it's very expensive. Our savings are tiny.
ANATHEA
Please, Papa?
WOODCUTTER
Our savings are only enough to send you to school for one year. Go, learn what you can, and when you return we shall save again for another year.
ANATHEA
Thank you, Papa.
FIRST NARRATOR
And away Anathea went to school, where she studied many things. The old woodcutter continued to work and to sell wood to his neighbors, who asked:
FIRST NEIGHBOR
Where is your daughter?
WOODCUTTER
(Proudly)
She has gone to school to become a doctor.
SECOND NEIGHBOR
Oh! How wonderful. Please: Come in for a cup of tea.
WOODCUTTER
Thank you.
SECOND NARRATOR
And so the winter passed and the old man waited for his daughter's return.
FIRST NARRATOR
Finally, spring came and Anathea appeared at their hut.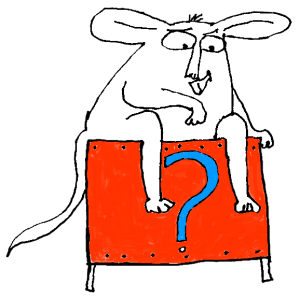 Inside Drama Notebook, you will find a huge collection of well-organized lesson plans, scripts for kids, drama activities, 50 drama games on video and more! Join today and dramatically reduce your planning time while delivering fresh, innovative drama lessons to your students!
If you are new to teaching drama, this site will be a Godsend!
You will immediately feel confident about teaching drama like an expert. The site guides you step-by-step and provides you with materials that you can use right away with your students.
If you have been teaching for years, Drama Notebook will inspire you with a fresh new approach and innovative ideas!
The site is packed with original, innovative lessons and activities that you will not find anywhere else—and new materials are added monthly.