6+ characters. 16 pages, approximately 20 minutes running time. A play for children suggested by the tale from the Brothers Grimm, by award-winning playwright, Evan Guilford-Blake.
In this adaptation of the classic Brothers Grimm tale, a young boy, searching for food in the forest, rescues a witch, who rewards him with a tiny pot that cooks sweet porridge on command, but stops only on his command. The boy's mother, a carpenter, makes it cook but can't make it stop, and finds herself up to her ankles in hot cereal! Performed as storytelling theatre over fifty times. The story version won the 2012 D. G. Flamand Violence-Free Writing Contest. Audience interactive.
Evan Guilford-Blake is an award-winning playwright who has graciously granted Drama Notebook a license to make a small collection of his plays available to teachers through the site. Your students will love performing his clever, imaginative pieces!
Here is a sample of the play:
CHARACTERS:
FIRST NARRATOR
SECOND NARRATOR
JONATHAN, a young boy
THE CARPENTER, Jonathan's Mother
THE WITCH OF HERRIN-GLAD
THE QUEEN OF HERRIN-GLAD
All the roles may be played by children. The roles of the Witch and the Queen may be doubled, and the two Narrators may be combined into a single role. The cast may also be expanded by adding "trees" on the forest, whose movement and "haunting noises" will contribute to the mood. The sounds called for (made by the Narrators) may instead be made by actors who may stand or sit at the sides or edges of the stage.
FIRST NARRATOR
Once upon a time…
SECOND NARRATOR
A long time ago in a faraway land called Herrin-Glad…
FIRST NARRATOR
In a small cottage at the edge of a great forest
SECOND NARRATOR
There lived a carpenter
(CARPENTER appears and begins to work.)
FIRST NARRATOR
And her son, Jonathan.
(JONATHAN appears; he works with the CARPENTER.)
SECOND NARRATOR
They were good folk but —
FIRST NARRATOR
They were very poor.
JONATHAN
Oh, mother. You make such beautiful chests and table and chairs. I think not even the Queen has such beautiful furniture. If only we could sell them…
CARPENTER
Yes, Jonathan. But this is a land of farmers, and there's been no rain at all this whole summer, so they haven't been able to grow any crops.
JONATHAN
I know.
CARPENTER
And so, no one has the money to buy my chests and tables and chairs.
SECOND NARRATOR
Then, one day, the carpenter went to the cupboard.
CARPENTER
Oh, dear. There is nothing to eat!
JONATHAN
Nothing to eat?
CARPENTER
Just this old potato.
JONATHAN
I can go into town and buy something for our supper.
CARPENTER
(Takes out purse)
Oh, Jonathan. There's no money to buy anything, either.
JONATHAN
Don't worry, Mother. We'll think of something.
CARPENTER
Oh, what shall we do; what shall we do?
FIRST NARRATOR
And so Jonathan, and his mother, thought and thought…
(JONATHAN and the CARPENTER pace.)
JONATHAN
(Excitedly)
Mother, what if —
CARPENTER
Yes? Yes?
JONATHAN
(Sadly)
No.
SECOND NARRATOR
And thought…
(JONATHAN and the CARPENTER pace.)
CARPENTER
(Excitedly)
Oh, Jonathan, maybe we could —
JONATHAN
What? What?
CARPENTER
(Sadly)
No.
(THEY pace.)
JONATHAN
(Excitedly)
Mother!
CARPENTER
Yes? Yes?
JONATHAN
I have an idea.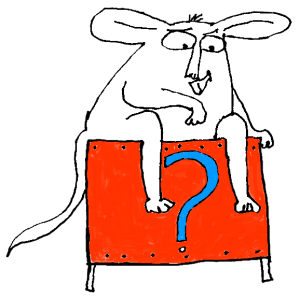 Inside Drama Notebook, you will find a huge collection of well-organized lesson plans, scripts for kids, drama activities, 50 drama games on video and more! Join today and dramatically reduce your planning time while delivering fresh, innovative drama lessons to your students!
If you are new to teaching drama, this site will be a Godsend!
You will immediately feel confident about teaching drama like an expert. The site guides you step-by-step and provides you with materials that you can use right away with your students.
If you have been teaching for years, Drama Notebook will inspire you with a fresh new approach and innovative ideas!
The site is packed with original, innovative lessons and activities that you will not find anywhere else—and new materials are added monthly.