20-34 parts. 60 pages, over one-hour running time. Adaptation of three Afro-Caribbean folk tales calls for a cast of 20 to 34 of mixed ages, by award-winning playwright, Evan Guilford-Blake. (10 credits)
Magic, the Moon and a Pig Named Dog is a free adaptation of three classic Afro-Caribbean folk tales and targeted to children ages eight through 13 and adults. The play includes movement sequences, rhymes (which may be spoken or set to music) and magical effects (created with sound and lights).
The play is in two acts. Running time is about 70 minutes or longer, depending on the director's choice of type and duration of the movement/dance sequences. It can be performed with a cast as small as 20 or as large as 34 which may include adults and/or children. The characters include talking animals, a witch-like figure, and two narrators who both move the story along and interact with the characters at various points. Puppets may be used in lieu of people in several instances. Music can be used extensively if the production wishes. It may include extant compositions of the director's choosing or created specifically for the production.
The stories center around the activities of JAMEL (who is loosely based on the folk character Anansi), a father of six oddly named but uniquely talented children, who conducts his day-to-day business in a small village. The three stories are about him; his brother AKILAH's encounter with a conjuror and how, by using her magic, he manages to fulfill a task imposed on him by the King and Queen; and one that Jamel creates to tell his family, about a young woman's quest to lead home a pig she has bought as a pet. The third is a framing device for the second: Jamel ventures to a nearby village. En route, he is swallowed by a huge fish and is ultimately rescued by the cleverness, and unusual skills, of his children — and which results in an explanation of how there came to be a moon.
Evan Guilford-Blake is an award-winning playwright who has graciously granted Drama Notebook a license to make a small collection of his plays available to teachers through the site. Your students will love performing his clever, imaginative pieces!
Excerpt from the play:
Act One
AT RISE: MUSIC: perhaps drumming, marimbas and a wooden flute. The NARRATORS and the ENSEMBLE appear.
FIRST NARRATOR
Good evening [morning, afternoon]. My name is [NAME]
SECOND NARRATOR
And mine is [NAME]
FIRST NARRATOR
And we're here
(Indicates ENSEMBLE)
— all of us — to tell you a story.
SECOND NARRATOR
Three stories, in fact. One about Magic;
FIRST NARRATOR
One about the Moon;
SECOND NARRATOR
And the third is about — a pig named Dog.
(ALL but the NARRATORS leave the stage.)
FIRST NARRATOR
They all happened many years ago, on a small island in the Caribbean Sea, where there lived a man named Jamel
SECOND NARRATOR
And his wife, named Dalia…
FIRST TOWNSPERSON
(To SECOND TOWNSPERSON, as TOWNSPEOPLE enter.)
Have you heard? Have you heard!?
SECOND TOWNSPERSON
No. I've just returned from our neighboring village. I had bushels and bushels of —
THIRD TOWNSPERSON
Never mind that! Have you heard about Jamel and Dalia?
SECOND TOWNSPERSON
I told you, I've just returned this very minute. How could I have heard?
FOURTH TOWNSPERSON
Then I'll tell you!
FIRST TOWNSPERSON
No, I'll tell you.
THIRD TOWNSPERSON
I'll tell you.
SECOND TOWNSPERSON
Why don't you all tell me?
FIRST, THIRD, FOURTH TOWNSPERSONS
Well, you see…
(THEY huddle and mime discussion.)
FIRST NARRATOR
Jamel was very famous, for he and his wife Dalia had five children.
(SOUND: A baby crying. JAMEL comes running on.)
JAMEL
(To FIRST NARRATOR)
Six! I have six children!
FIRST NARRATOR
Excuse me — they had six children.
SECOND NARRATOR
Which, I suppose, isn't unusual — but the children? They were – well, a little unusual.
JAMEL
(To TOWNSPEOPLE)
My friends! I have a child. I have another child!
FOURTH TOWNSPERSON
You have another child?
FIRST TOWNSPERSON
You already had five children, Jamel.
THIRD TOWNSPERSON
And the names you have given them!
FIFTH TOWNSPERSON
Indeed. I was at the birth of the first. [She/He] appeared and — do you think [she/he] cried? — no! [She/He] announced:
(Lights rise on SEE TROUBLE.)
SEE TROUBLE
My name is See Trouble.
SIXTH TOWNSPERSON
And the second said, the moment [she/he] appeared:
(Lights rise on ROAD BUILDER.)
ROAD BUILDER
I am Road Builder.
FIRST TOWNSPERSON
Then came:
(Lights rise on RIVER DRINKER.)
RIVER DRINKER
I'm River Drinker.
SECOND TOWNSPERSON
The next said
(Lights rise on STONE THROWER.)
STONE THROWER
My name is Stone Thrower.
FOURTH TOWNSPERSON
And the last
THIRD TOWNSPERSON
Until today
FIFTH TOWNSPERSON
Was
(Lights rise on CUSHION.)
ALL TOWNSPERSONS
Cushion!
CUSHION
Uh-huh. Cushion.
(Giggles)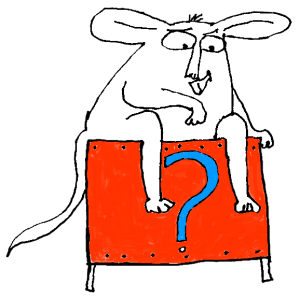 Inside Drama Notebook, you will find a huge collection of well-organized lesson plans, scripts for kids, drama activities, 50 drama games on video and more! Join today and dramatically reduce your planning time while delivering fresh, innovative drama lessons to your students!
If you are new to teaching drama, this site will be a Godsend!
You will immediately feel confident about teaching drama like an expert. The site guides you step-by-step and provides you with materials that you can use right away with your students.
If you have been teaching for years, Drama Notebook will inspire you with a fresh new approach and innovative ideas!
The site is packed with original, innovative lessons and activities that you will not find anywhere else—and new materials are added monthly.