This drama warm-up is part of a collection of 40 classic drama games found on Drama Notebook.
This game is on video in Drama Notebook!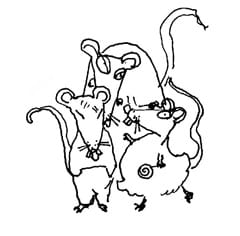 Divide into teams of six-eight. One group takes the stage. One person is the storyteller, everyone else is part of the slide show. The storyteller begins telling a story about a recent vacation, adventure or life event.
"I'd like to show you a slide show of my trip through the jungle. Here we are on the plane, headed to the Amazon. It was a very bumpy flight! CLICK!" The players then form a picture of the group taking a bumpy plane ride, and they freeze in
place.
She continues, "When we got to the jungle, the first thing we saw was an enormous snake! CLICK!" The group forms a picture of seeing the snake…one person could even be the snake.
"Pretty soon, we were deep in the jungle, and we ran into some natives! CLICK?" And so on. Each group gets four or five slides, and then a new group takes the stage. Coach kids that they can be anything in each picture. If it's an aquarium, some kids can be the tourists, and while others can play the octopus or the eel.
As a variation, a topic or title is chosen, such as: The Recess Incident. Players onstage form a picture and the storyteller must improvise what is happening in the picture.
Encourage players to use all levels of the stage and all kinds of body positions.
Sample Titles
My Crazy Wedding
Encounter With an Alien
Animals Escape from the Zoo
Undersea Adventure
Climbing Mount Everest
The Day My Little Brother was Born
Members of Drama Notebook have access to a printable list of 50 Slide Show Scenarios that they can print out, cut apart and put in a hat for groups to use. Kids LOVE the print and play drama games from Drama Notebook. And as a teacher, all of your work is done for you. You can appear incredibly creative while being able to focus on the work that the students are doing.
Why Subscribe?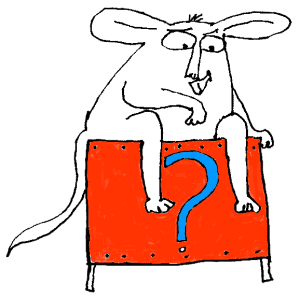 Inside Drama Notebook, you will find a huge collection of well-organized lesson plans, scripts for kids, drama activities, 50 drama games on video and more! Join today and dramatically reduce your planning time while delivering fresh, innovative drama lessons to your students! If you are new to teaching drama, this site will be a Godsend! You will immediately feel confident about teaching drama like an expert. The site guides you step-by-step and provides you with materials that you can use right away with your students.
If you have been teaching for years, Drama Notebook will inspire you with a fresh new approach and innovative ideas!
The site is packed with original, innovative lessons and activities that you will not find anywhere else—and new materials are added monthly.