A waitress, a busboy, a dishwasher and a food critic are among the list of suspects in this delicious mystery! 13 characters (can be added to or pared down).
The owner of a popular Italian restaurant has been poisoned! A detective is sent out to get to the bottom of it.
This interactive mystery includes: instructions on how to play; extension activities; a setup story; clues; list of characters and detailed character descriptions; character worksheets and a detective checklist! Below is the setup story and an example of a character description.
The Story…
Nona's Italian Restaurant is famous for its spaghetti! 94-year-old Nona is the matriarch and keeper of the secret recipe. Her grandsons, Al and Louie Mozzarella run the famed eatery, or at least they did. Just an hour ago Al was poisoned and plopped face first into a plate of pasta. Dead as a doornail! It was supposed to be a special night for everyone. At one table a marriage proposal. Tucked in a corner, a food critic was there to find a big story. Near the window an old friend stopped by. Most importantly Al and Louie were hoping Nona would finally reveal her secret recipe. With all signs pointing to murder, nobody is celebrating. The detective is here to solve the mystery, so don't even think about leaving.
Character Description Example
FRANKIE the FOOD CRITIC– Frankie has always prided himself on being able to taste very intricate flavors. He has loved his job as a food critic. But recently the paper hired a new food writer. Why? Do they plan to fire Frankie? This new person is getting a lot of attention and being sent to all the trendy new restaurants. Frankie is assigned to all the old haunts, like Nona's. It might be famous, but it's nothing new. What could make this story interesting? Frankie is here tonight to find something unique about Nona's and hopefully save his job.
Why Subscribe?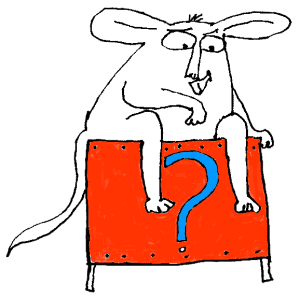 Inside Drama Notebook, you will find a huge collection of well-organized lesson plans, scripts for kids, drama activities, 50 drama games on video and more! Join today and dramatically reduce your planning time while delivering fresh, innovative drama lessons to your students! If you are new to teaching drama, this site will be a Godsend! You will immediately feel confident about teaching drama like an expert. The site guides you step-by-step and provides you with materials that you can use right away with your students.
If you have been teaching for years, Drama Notebook will inspire you with a fresh new approach and innovative ideas!
The site is packed with original, innovative lessons and activities that you will not find anywhere else—and new materials are added monthly.