2 characters, flexible casting. 5 pages. Funny mystery scene for middle and high school students.
A bumbling Sheriff interviews an innocent bystander who discovered a dead body in this absurd scene for two actors. Use this fun scene for cold reading, character development, or as a playwriting lesson in which students write what comes next!
About the Playwright:
Dina Bruun adores words and dialogue and enjoys finding ways to play with both of them. She has very fond memories of acting as a kid and loves the idea that her skits could be a part of a child's discovery of the theater.
Excerpt from the play
CHARACTERS:
QUINN – a young "out-of-towner" can be any gender
SHERIFF – any gender/ any age
SETTING: Public park in a small town.
(The SHERIFF is standing over a dead body. QUINN is standing next to him.)
SHERIFF
This case has gone cold!
(The SHERIFF turns and starts to walk away)
QUINN
Cold Case? How could that be when the murder just happened?
(The SHERIFF turns back to QUINN)
SHERIFF
What time did the murder happen?
QUINN
I don't know.
SHERIFF
You don't know? You make a horrible witness.
QUINN
I didn't witness anything.
SHERIFF
Well then, who are you?
QUINN
I'm the mayor's cousin. I'm just visiting for the weekend.
SHERIFF
In what way?
QUINN
In what way, what?
SHERIFF
How are you cousins? Are you related?
QUINN
Yes. We're cousins.
SHERIFF
Ah, so in the regular way. So, you were saying, you found the body last night?
QUINN
I never said that.
SHERIFF
Then why are you making things up, telling me it just happened a little while ago? You're terribly unreliable.
QUINN
Um, no. It is my understanding that there was a craft fair here yesterday that ended at 5:00 pm and I was told the body was discovered this morning. So, I figured the murder had to happen sometime between those two times.
SHERIFF
I think you're on to something. Good work. Keep going.
(The SHERIFF turns and starts to walk away)
QUINN
But you're the sheriff, shouldn't you be the one who . . .
(The SHERIFF turns back to QUINN)
SHERIFF
I told you this is a cold case. We've hit a dead end. We don't know anything about the victim. And we certainly don't know who the killer is. So, we really have nothing to go on. And if a person has nothing to go on, then there is no place to start. And everyone knows, you certainly can't make any progress on anything, if you can't find a place to start. I have no idea why Edward is dead.
Why Subscribe?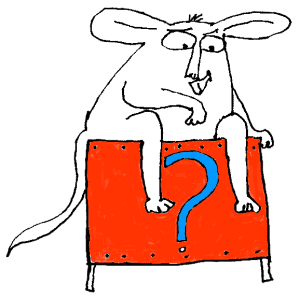 Inside Drama Notebook, you will find a huge collection of well-organized lesson plans, scripts for kids, drama activities, 50 drama games on video and more! Join today and dramatically reduce your planning time while delivering fresh, innovative drama lessons to your students! If you are new to teaching drama, this site will be a Godsend! You will immediately feel confident about teaching drama like an expert. The site guides you step-by-step and provides you with materials that you can use right away with your students.
If you have been teaching for years, Drama Notebook will inspire you with a fresh new approach and innovative ideas!
The site is packed with original, innovative lessons and activities that you will not find anywhere else—and new materials are added monthly.