18 characters. 6 pages in length. Approximately 6 minutes running time. A short nursery rhyme adaptation by playwright, Mariah Beachboard.
18 Siblings in the Old Woman's Shoe is an adaptation of Mother Goose's nursery rhyme, 'There was an Old Woman Who Lived in a Shoe.' In this version of the tale, the Old Lady's eighteen children tell the story about the time a bird suddenly flew into their home. With the old woman away, the children must work together to "shoo" the bird back outside! This short play is perfect for young actors to perform!
Mariah Beachboard has taught acting and directing over 13 years. She directed Mary Poppins, Honk!, Scapin, and The Canterbury Tales for CYT Fredericksburg. She performed with Theatre IV, Carpenter Science Theatre Company, the Rude Mechanicals, and Riverside Dinner Theatre in Virginia, and with Theatre Huntsville in Alabama. As co-owner of Spoken Word Events, LLP, she co-wrote and produced marketing videos for the Spotsylvania Education Foundation. Mrs. Beachboard holds a BA from Mary Washington College (MWC) and toured in Turkey with the college's acting troupe. She apprenticed with the Fredericksburg Theatre Company. She holds an MBA in Marketing from American Intercontinental University. Most recently she was named a finalist in the Rocket City Playwright Series. Currently, she studies voice acting at Hollywood Huntsville. She hopes to work one day with the creative networks Minnow Beats Whale or Night Vale Presents.
Excerpt from the play:
CAST OF CHARACTERS
One: Narrator
Two: Usually optimistic
Three: Easily traumatized
Four: Sardonic
Five: Ready to defend!
Six: A kid who favors action!
Seven: Matter-of-fact
Eight: Dislikes unpleasantness
Nine: Impatient
Ten: A hero
Eleven: Observant
Twelve: Appreciates beauty
Thirteen: Pragmatic
Fourteen: Easily amazed
Fifteen: Sarcastic
Sixteen: A crybaby
Seventeen: A jerk
Eighteen: A cheerleader
(A gaggle of kids are clumped together into 3 or 4 groups. In the center of each of these groups is a board game, minus the pieces.)
ONE
There was an old woman who lived in a shoe… with a lot of kids.
TWO
We live peacefully and play nicely together.
THREE
(Laughs) What house have you been living in?!
FOUR
THREE is right. We are a rowdy bunch.
(The kids are noisy for exactly 3 seconds.)
FIVE
We fight over everything!
SIX
That's my hair tie.
SEVEN
I clearly remember wearing this yesterday.
EIGHT
Nuh-uh! You wore this other black hair tie.
NINE
How do you expect her to remember which is which?
TEN
They are exactly alike!
ELEVEN
I can tell the difference.
TWELVE
Me too! See the frayed part there?
THIRTEEN
SEVEN wears the frayed one.
FOURTEEN
EIGHT wears the stretched one. Oh yeah!
SEVEN
Oh yeah!
EIGHT
Oh yeah!
FIFTEEN
(Sarcastic) Well, I'm glad we got that straightened out.
SIXTEEN
Now let's talk about important things!
SEVENTEEN
Like why you always steal my broth!
EIGHTEEN
Oh, brother!
ONE
ONE day we faced a real problem. A HUGE problem.
TWO
It wasn't so terrible.
THREE
Are you kidding me? I was traumatized.
FOUR
THREE, everything "traumatizes" you.
FIVE
Hey! Don't make fun of Three!
SIX
Hey, knock it off!
SEVEN
ONE is trying to tell a story.
EIGHT
Do we have to tell that story?
NINE
It's so embarrassing.
TEN
I like it!
ELEVEN
You would.
TWELVE
What does that mean?
THIRTEEN
It means Ten only likes it because Ten gets to be a hero.
FOURTEEN
We were all heroes.
FIFTEEN
Hmm, really? I wouldn't say Sixteen was a hero. Sixteen screamed like a baby.
Why Subscribe?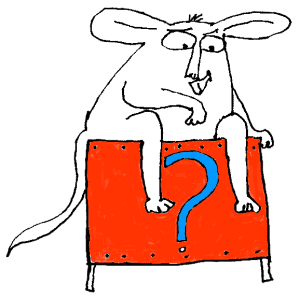 Inside Drama Notebook, you will find a huge collection of well-organized lesson plans, scripts for kids, drama activities, 50 drama games on video and more! Join today and dramatically reduce your planning time while delivering fresh, innovative drama lessons to your students! If you are new to teaching drama, this site will be a Godsend! You will immediately feel confident about teaching drama like an expert. The site guides you step-by-step and provides you with materials that you can use right away with your students.
If you have been teaching for years, Drama Notebook will inspire you with a fresh new approach and innovative ideas!
The site is packed with original, innovative lessons and activities that you will not find anywhere else—and new materials are added monthly.