11 characters. 4 pages in length. Approximately 5 minutes running time. A rapid-fire adaptation of a Christmas favorite written by award-winning playwright, Barbara Henderson.
A Brief Christmas Carol is the beloved story everyone knows about the miserly, old Ebenezer Scrooge. Maybe you've always wished you could produce this play, but the costs of a two-hour stage drama make you say, bah, humbug! Well wish no more! This very brief version will cram every last detail into seven scenes and just three pages! Guaranteed, you'll have this short play up and running faster than you can say, Bob Cratchitt!
Barbara Henderson is a German-born novelist and playwright and has lived in Scotland since 1991. She acquired an MA in English Language and Literature, a husband, three children and a shaggy dog along the way. She now teaches drama, although if you dig deep in her past you will find that she has earned her crust as a puppeteer, relief librarian and receptionist among others. Barbara is the author of Fir for Luck and Crystal-Kite, short-listed Punch, both historical novels for children, and children's eco-thriller Wilderness Wars, all published by Cranachan. She is a member of the Society of Children's Book Writers and Illustrators and has won several national and international short story competitions. She lives in Inverness in the Highlands of Scotland.
Excerpt from the play:
CAST OF CHARACTERS
Scrooge
Flashback Scrooge
Cratchitt
Nephew
Marley's Ghost (M. Ghost)
Ghost of Christmas Past (GCP)
Ghost of Christmas Present (GCPr)
Ghost of Christmas Future (GCF)
Bob Cratchitt
Beggar
Butcher's Boy
*You may wish to cast another actor to play Scrooge in the flashback/present/and flashforward scenes. The actor should be costumed just like Scrooge.
Scene 1: Scrooge's Office
Scrooge
Hope you are working hard, Bob. A lot to do before Christmas. Bah, humbug! Why do people celebrate Christmas anyway? Humbug, I say!
Cratchitt
Yes, Sir. Ahem, sir, I was actually wondering, erm… do you think it would be possible to put some coal on the fire? It's getting quite…
Scrooge
Nonsense! We had the fire on for half an hour yesterday. You're here to work, not to complain.
Scene 2: Scrooge's Office
Nephew
Good day, Uncle Scrooge.
Scrooge
Is it? What have you got to smile about?
Nephew
As if you didn't know. It's Christmas tomorrow.
Scrooge
Christmas…waste of time. Bah, humbug!
Nephew
Come and visit us for lunch. We have lots of food.
Scrooge
I have better things to do than waste money by taking time off. I have work to do.
Nephew
Oh, all right. Well, Mr. Cratchitt, a very, merry Christmas to you.
Cratchitt
And to you, sir.
(heartfelt handshake)
Scrooge
Bah, humbug!
Nephew
Well, should you change your mind…
Scrooge
I won't.
Scene 3: Scrooge's Bedroom
Scrooge
Something feels funny in here. (looks around) Is anyone there? (looks under bed) Good. I'm alone. Christmas? Nonsense.
M. Ghost
Scrooge!
Scrooge
Who's there?
M. Ghost
I'm the ghost of Jacob Marley, your business partner when I was alive. I'm a tortured ghost, Ebenezer. I was as cruel to people in my life as you are now. Don't end up like me. I am sending you three ghosts to help you change. I'm leaving you now, but be forewarned.
Why Subscribe?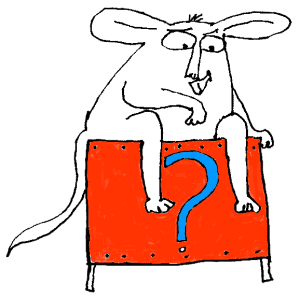 Inside Drama Notebook, you will find a huge collection of well-organized lesson plans, scripts for kids, drama activities, 50 drama games on video and more! Join today and dramatically reduce your planning time while delivering fresh, innovative drama lessons to your students! If you are new to teaching drama, this site will be a Godsend! You will immediately feel confident about teaching drama like an expert. The site guides you step-by-step and provides you with materials that you can use right away with your students.
If you have been teaching for years, Drama Notebook will inspire you with a fresh new approach and innovative ideas!
The site is packed with original, innovative lessons and activities that you will not find anywhere else—and new materials are added monthly.