15 characters, flexible casting. Approximately 15 minutes long. Heartwarming play based on the classic Christmas story by Dylan Thomas.
This heartwarming classic peeks into a school room where children act out the story of A Child's Christmas in Wales. This sweet play pays homage to the nostalgic story by Welsh poet, Dylan Thomas. He recorded this piece in 1952 for BBC Radio. The original story is told from the viewpoint of a young boy, recounting his idyllic memory of childhood Christmases. This version brings all the characters of his memory to life.
About the Playwright:
Olivia Arieti is a US citizen, with a degree from the University of Pisa. She lives in Torre del Lago Puccini, Italy, with her family and her four dogs. Olivia loves writing drama, especially for young audiences. Her plays have been published by Heuer Publishing, Brooklyn Publishers, Desert Road Publishing, JAC Publishing & Promotions, Green Room Scripts, Applause Theatre & Cinema Books, Drama Notebook, Lazy Bee Scripts, Smith Scripts, Off the Wall Plays. Her poems and short stories have appeared in several literary magazines and anthologies in the USA, UK, and AU
Excerpt from the play:
CHARACTERS:
MISS GRACE Teacher
CHILDREN:
DYLAN
JIM
DANNY
JACK
JAMIE
TOM
JANE
LISA
ANNE
SUSAN
WENDY
POLLY
FRED
GEORGE
SETTING
The classroom.
TIME
Christmas Time.
PROPS
Three boxes (one with props, two with present props), a slipper, a hose, helmets, an apron, a dinner-gong, cigars, pipes, a cracker, serving dishes, a tray, glasses, socks, pocket-watches, a welcome mat, a balloon, a penny, stones, a clock-work mouse, a nose bag, mittens, mufflers, two books, a celluloid duck, tin soldiers, a tram conductor's cap.
COSTUME SUGGESTION: Each child can use a simple costume piece (a shawl, apron, vest, tie) that goes with their character.
At Rise: GRACE enters with a box and puts it on her desk.
GRACE
Good morning, children. I thought we might try to rehearse the story I've been reading to you.
JANE
'A Child's Christmas In Wales', Miss Grace?
GRACE
That's it, Jane. It's almost Christmas and if we manage to do a good job, we might put it on stage in front of our principal, Mrs. Cox, and your families.
JACK
That would be cool.
GRACE (starts taking out props)
The boxes with the presents are already over there (hints at the two boxes). We'll need them later on.
DYLAN
The boy was called like me.
GRACE
Exactly, Dylan, but his last name was Thomas, not Jones.
LISA
He was a great poet, you said.
GRACE
Indeed. And you do you remember where Dylan Thomas lived, Polly?
POLLY
In Swansea, a sea-town in Wales.
TOM
Where all Christmases were alike,
GEORGE
And rolled down like a wool-white ball…
JIM
Towards the two-tongued sea.
ANNE
That's why it could also sing carols.
GRACE
No Christmas without tons of snow up there.
FRED
The poet couldn't recall if it snowed for six days and six nights when he was twelve…
GRACE
Or… Danny?
DANNY
If it snowed for twelve days and twelve nights when he was six.
GRACE
It's great to see you all remember it so well. It will make our job easier. And if we add to it a good dose of imagination and lots of Christmas spirit…
WENDY
We'll make it!
(CHILDREN give fives.)
DYLAN
I'll be little Dylan.
JIM
Hey, my name's Jim so I can be the poet's friend, Jim, and Danny his other mate, Dan.
GRACE
Jack, too, will be one of his friends, George, the postman, and Jamie, the small boy.
TOM
What about me?
GRACE
Mr. Prothero is yours, Tom. Fred will play the role of Uncle Arnold, and Danny and Jack will also be the other uncles.
SUSAN
Can I be one of the aunties?
GRACE
Sure, Susan, you'll be Auntie Bessie, Wendy, Auntie Dosie, and our Polly, Auntie Hannah.
POLLY
Sounds fun, Miss Grace.
JANE
That leaves Mrs. Prothero to me.
GRACE
Miss Prothero to Lisa…
ANNE
And little Dylan's mom to me.
GRACE
That's our cast, children, and I'll help with the narrative parts. Now you just bring some chairs up here and here we go!
(DYLAN, JACK, JIM, and DANNY step forth. Put their hands in socks.)
DYLAN
Come on, guys, let's throw snowballs at the cats in Mrs. Prothero's garden.
(THEY mime making snowballs.)
JACK
We won't miss them this time. (mimes throwing a snowball)
DANNY
If only those sleek jaguars would show up.
JANE (puts on the shawl, and apron, steps forth)
Will you stop throwing snowballs at those poor creatures, boys?
DYLAN
We're just trying to warm up, Mrs. Prothero.
DANNY
It's so cold and white here that it looks like Lapland.
JIM (laughs)
But there're no reindeer, cats only.
(Clouds of smoke.)
JACK
Hey, that's smoke!
JANE
Oh my goodness, fire! (takes out from her apron pocket a dinner gong and beats it). The house's on fire.
DANNY
Something's burning alright.
TOM (arrives waving his slipper at the smoke)
Fire, fire! Do something.
JANE
Good grief! (beats dinner-gong) Call the fire brigade at once!
JIM
Let's call the police as well.
JACK
And the ambulance.
DYLAN
Wow! This is better than all the cats standing on the garden wall in a row.
(BOYS put on the helmets, grab the hose and mime putting out the fire.)
DANNY
Hurry, guys, hurry.
JANE
Mr. Prothero, will you stop waving that slipper as if you were conducting?
TOM
A fine Christmas, indeed.
DANNY (puts down the hose)
Whew, we made it, the fire's out.
Why Subscribe?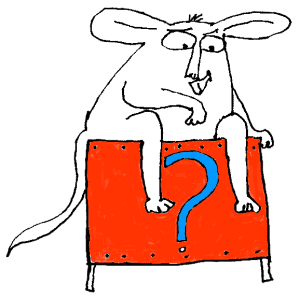 Inside Drama Notebook, you will find a huge collection of well-organized lesson plans, scripts for kids, drama activities, 50 drama games on video and more! Join today and dramatically reduce your planning time while delivering fresh, innovative drama lessons to your students! If you are new to teaching drama, this site will be a Godsend! You will immediately feel confident about teaching drama like an expert. The site guides you step-by-step and provides you with materials that you can use right away with your students.
If you have been teaching for years, Drama Notebook will inspire you with a fresh new approach and innovative ideas!
The site is packed with original, innovative lessons and activities that you will not find anywhere else—and new materials are added monthly.