5 characters; 3M; 2F; 7 pages in length. Approximately 5-10 minutes running time. A comedy based on Goldilocks and the Three Bears written by Andy Pavey.
A Day in the Life of Bear is a hilarious twist on Goldilocks and the Three Bears. In this version, the Bear Family is the subject of a nature documentary/reality show!  Safari Jack hosts the show and finding that the bears just aren't all that exciting, it's up to him to make the show sensational. He tells the viewers that a young girl has entered the bears' home, putting her life in extreme peril! Will the little girl be okay? Will she escape unharmed? Will the bear family finally do something interesting? An entertaining play for all ages!
Andy Pavey is a commissioned playwright, who writes short plays for Drama Notebook. He is a student who attends UWC-USA. He previously spent nine years with Davenport Junior Theatre, the second-oldest children's theatre in the United States, where he acted in productions, managed the props building, and wrote plays for young actors to perform. In addition to writing, Andy is an avid backpacker!
Excerpt from the play:
CAST OF CHARACTERS
SAFARI JACK
MAMA BEAR
PAPA BEAR
BABY BEAR
GOLDILOCKS
(SAFARI JACK enters through the audience, speaking as he approaches the stage.)
SAFARI JACK
Welcome to ADVENTURE TV. I'm your host, Safari Jack. Just up ahead is a den of bears, in their natural habitat – a Victorian-style townhouse, of course.
(Lights up on the bear family lounging around in a simple living room. Three chairs, a table, a cabinet/shelf, and three bowls make up the set.)
SAFARI JACK
We have the rare opportunity to see how bears live in the wild, and we will capture it all on film. Shall we begin?
BABY BEAR
(in a childish voice) Yeah, sure, why not?
MAMA BEAR
Quiet, son. We haven't been paid yet, and our licensing deals are still pending. Until I get celebrity status from this production, I'm not moving from this chair.
PAPA BEAR
It can't hurt to start now, dearest. Besides, we can't pay the bills until these Adventure TV people finish their documentary.
MAMA BEAR
Oh, all right. I just need to touch up my face. (puts on makeup)
SAFARI JACK
Ahem. Let us begin. (motions to audience) Your journey into the life of a bear family begins now. Are you ready?
BABY BEAR
Yay! Yay! I'm ready!
SAFARI JACK
(to BEARS) Places! Places everyone! Action!
(BEARS scramble for their spots in various locations around the set. They act as if they are asleep)
SAFARI JACK
Whatever. (clears throat) Early in the morning, the bears begin to awaken. They crawl out of their dens…
(BEARS, who have been 'sleeping,' drag themselves out of various locations around the set and begin to stretch)
SAFARI JACK
And then the wild bears begin to search for prey.
(BEARS sit in chairs, look around)
BABY BEAR
Mama! I want food now!
MAMA BEAR
Quiet, sweetie. We're hunting for breakfast today.
BABY BEAR
But I know where the food is! It's in the cabinet! (or beneath table, etc., depending on set limitations)
(BEARS freeze and stare at BABY BEAR)
SAFARI JACK
Uh, um, yeah! Now that the bears have found their food, they can begin to eat! Go ahead, eat!
(MAMA BEAR, sporting her best beauty queen smile, skips over to the food and pours it into the bowls)
BABY BEAR
(disgusted) What's this?!
MAMA BEAR
It's porridge dear.
BABY BEAR
Looks like barf.
PAPA BEAR
Son, you're gonna eat your food and you are gonna love every single bite that you take. We are on television so you will eat healthy food. Is that clear?
BABY BEAR
Not really. I want some Chocolate Marshmallow Cocoa Caffeine Cereal Kicks like I have every day.
MAMA BEAR
Son!
BABY BEAR
(scared) Yes, Mother. I love porridge, Mother.
Why Subscribe?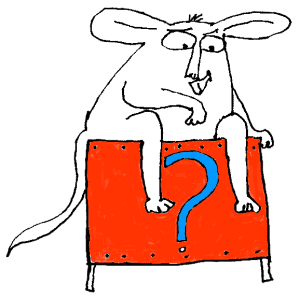 Inside Drama Notebook, you will find a huge collection of well-organized lesson plans, scripts for kids, drama activities, 50 drama games on video and more! Join today and dramatically reduce your planning time while delivering fresh, innovative drama lessons to your students! If you are new to teaching drama, this site will be a Godsend! You will immediately feel confident about teaching drama like an expert. The site guides you step-by-step and provides you with materials that you can use right away with your students.
If you have been teaching for years, Drama Notebook will inspire you with a fresh new approach and innovative ideas!
The site is packed with original, innovative lessons and activities that you will not find anywhere else—and new materials are added monthly.