15 characters. Flexible casting. 4 pages in length. Approximately 5 minutes running time. A comedy for children and teens about a scientific experiment gone wrong by Barbara Henderson.
A Fly In The Eye is a short comedy that places scientists, mountain climbers, and students on a path to destruction! Disaster strikes when one scientist gets "bugged" while experimenting on a black hole. The mishap wreaks havoc with the weather and traps climbers and traveling students under an avalanche of snow. Paramedics will attempt to rescue everyone while the police rush in to arrest the scientists. Can they reverse the effects of this terrible mistake or will the planet be doomed? Find out in this wild comedy for children and teens!
Barbara Henderson is a German-born novelist and playwright who has lived in Scotland since 1991. She acquired an MA in English Language and Literature, a husband, three children, and a shaggy dog along the way. She now teaches drama, although if you dig deep into her past you will find that she has earned her crust as a puppeteer, relief librarian, and receptionist among others. Barbara is the author of Fir for Luck and Crystal-Kite, the shortlisted Punch, both historical novels for children, and children's eco-thriller Wilderness Wars, all published by Cranachan. She is a member of the Society of Children's Book Writers and Illustrators and has won several national and international short story competitions. She lives in Inverness in the Highlands of Scotland. You can find her other plays: Rainforest Murder, A Brief Christmas Carol, The Magic Necklace, Captain Stragglybeard's Apprentice, Dare to Remember, Everything Leaves a Mark, Here We Come, Read Me, Roll of the Dice, and Weird World of Weather here in Drama Notebook's Script Library.
Excerpt from the play:
CAST OF CHARACTERS
Narrator 1
Scientist 1
Scientist 2
Scientist 3
Teacher
Class
Narrator 2
Climber
Paramedic 1
Paramedic 2
Paramedic 3
Narrator 3
Narrator 4
Army
Policeman
Scene 1: A laboratory with lab equipment
NARRATOR 1
One day, in a cutting-edge research centre…
SCIENTIST 1
The black hole experiment is going well. Only the final stage to go…
SCIENTIST 2
We must be careful.
SCIENTIST 3
Yes, we can't mess this up – otherwise, the effects would be a disaster. Any mistake would cause havoc with our weather.
SCIENTISTS 1 AND 2
We know!
SCIENTIST 1
Press the button. (does)
SCIENTIST 2
Add the liquid. (does)
SCIENTIST 3
And stir it carefully… carefully…
(Sound Effect of a fly buzzing. * From here on out SFX= Sound Effects)
SCIENTIST 3
Ah no! A fly in my eye!
(staggers; slow motion dropping of the controls, things falling over, etc. scientists raise themselves up from the floor, rubbing their eyes, etc.)
SCIENTIST 1
What happened?
SCIENTIST 2
What did you do?
SCIENTIST 3
(hesitates) I'm… sorry…
ALL
(Wide-eyed at the audience) Uh-oh.
Scene 2: A youth hostel in the mountains.
TEACHER
Now, you are representing the school at this youth hostel. Behave and don't ruin the trip for anyone else. Time to unpack. We'll go on the first hike in half an hour.
CLASS
(groans from everyone) Yes, Mr. Mackenzie.
TEACHER
And no messing around!
CLASS
(rolling eyes) No, Mr. Mackenzie.
NARRATOR 2
Meanwhile on a mountainside nearby…
CLIMBER
Nearly at the summit. Thank goodness it has been a clear summer day. What's this?
(SFX blizzard and avalanche)
CLIMBER
Heeeelp!
(Class at youth hostel are hit by an avalanche. Slow-motion movement and SFX. An ambulance arrives in a helicopter (SFX) to make a rescue attempt.)
PARAMEDIC 1
Goodness! The avalanche has swept everything in its path away.
PARAMEDIC 2
And look! Is the youth hostel under all that ice and rubble?
PARAMEDIC 3
Look! An arm is poking out of the snow! Quickly!
(They run and pull the climber from the avalanche.)
PARAMEDIC 1
This is too much for us to handle. We need the army! (makes a phone call)
(Army music and SFX during their arrival and digging snow.)
Why Subscribe?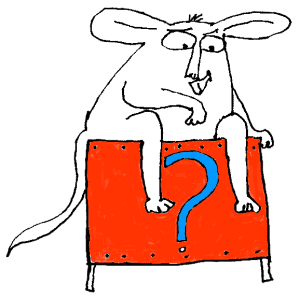 Inside Drama Notebook, you will find a huge collection of well-organized lesson plans, scripts for kids, drama activities, 50 drama games on video and more! Join today and dramatically reduce your planning time while delivering fresh, innovative drama lessons to your students! If you are new to teaching drama, this site will be a Godsend! You will immediately feel confident about teaching drama like an expert. The site guides you step-by-step and provides you with materials that you can use right away with your students.
If you have been teaching for years, Drama Notebook will inspire you with a fresh new approach and innovative ideas!
The site is packed with original, innovative lessons and activities that you will not find anywhere else—and new materials are added monthly.