10+ characters. 10 pages long. Approximately 10 minutes running time. Harvest festival play about a raggedy old scarecrow.
Originally written for a Harvest Festival celebration, this fantastic rhyming play stars a raggedy old scarecrow who is bullied by the crows. Thanks to kind deeds he had done in the past, a wandering traveler comes to his aid, saving Raggedy, the crops, and the farmer's prosperity.
Students will delight in playing evil crows who devour the fields, and everyone will learn a valuable lesson about being kind to others.
*Additional crows may be added, and lines added in or ad-libbed.
Malcolm Henty is a part-time sales rep living in East Devon. He is relatively new to the world of theatre. His experience comes from writing and directing plays and pantomimes for the local children's theatre group of which he is chairman. As well as putting on two shows a year, the group also runs a very successful Drama Club for which he has written various sketches for them to perform during the sessions. Happiness Stan is one of those short sketches which has been tried out by the younger ones who really enjoyed doing it. Malcolm has written many other plays and sketches, none of which have yet been published. These include a full-length musical "Hairgel", a play based on a true story about a boy who was evacuated three times in WW2 entitled "Hitler's Ear" and a murder mystery "All hell at Allhallows."
Excerpt from the play:
CHARACTERS:
Raggedy
The Farmer
The Farmer's Wife
Jo-D – Farmer's daughter
Jo-B – Farmer's son
The Crows
1. Sid
2. Dave
3. Clive
Tommy the Mouse
Smokey Joe – The Wandering Traveler

Scene 1 The Barn: The farmer, his wife, and children are busy building a scarecrow. As they talk, the scarecrow's thoughts are heard through a microphone off-stage.
Farmer
First, you have to take some sticks
Not too thin and not too thick
Make a cross and tie them together
They need to be strong in all kinds of weather
Raggedy: (Voice from backstage)
Ouch that's too tight, go a bit more slow
Scarecrows have feelings too, you know?
Farmer's Wife:
Now we need to find him some clothes
Make him a head with a carrot nose
Then fill him up full of straw
He'll be the finest scarecrow you ever saw.
Raggedy: (Voice from backstage)
Not a carrot again, it makes me look funny
And it dries up too, when the days get sunny
Jo-B:
Dad should we go and get him some boots
And one of granddads old Sunday suits?
Jo-D:
He will need a coat to keep out the rain
And a shirt for when it dries up again
Jo-B:
And some gloves for when there's cold and ice
Jo-D:
And a scarf around his neck, that would be nice
Raggedy: (Voice from backstage)
Oh my, it's the same come every fall
They dress me up like a Barbie doll
Getting me ready, for the year ahead
Oh no!! they've chosen the grumpy head.
Well, never mind It will scare off the crows
With my scary eyes, and my carrot nose,
I am sure things will go without any hitch
Careful with the straw, it's making me itch
Farmer:
Well he's nearly done what a handsome man
Farmer's Wife:
Ready for work, that's the plan
Jo-B:
Out in the fields, every night and day
Jo-D:
Scaring the rooks and the crows away
Farmer:
Watching over the crops as they grow
Guarding the seeds that we sow
Farmer's Wife:
A man for all seasons, but what a shame
We've forgotten to give him a proper name
Jo-B:
Well, he could be a Henry, or maybe a Joe?
Jo-D:
I think we should call him "Raggedy Old Scarecrow"
Raggedy: (Voice from backstage)
Well I can think of some silly names they could have chosen
Like my friend the snowman in that film Frozen
But this one's not so bad, you know?
I like it. "The Raggedy Old Scarecrow"
Why Subscribe?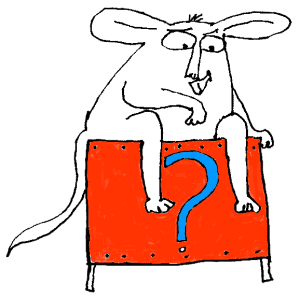 Inside Drama Notebook, you will find a huge collection of well-organized lesson plans, scripts for kids, drama activities, 50 drama games on video and more! Join today and dramatically reduce your planning time while delivering fresh, innovative drama lessons to your students! If you are new to teaching drama, this site will be a Godsend! You will immediately feel confident about teaching drama like an expert. The site guides you step-by-step and provides you with materials that you can use right away with your students.
If you have been teaching for years, Drama Notebook will inspire you with a fresh new approach and innovative ideas!
The site is packed with original, innovative lessons and activities that you will not find anywhere else—and new materials are added monthly.