10+ characters. 1M, 1F, 8 or more of any gender. Approximately 10 minutes running time. Classic story about an old man who brings home millions of cats to his wife.
A little old man and a little old woman are lonely. They decide that getting a cat would make them happy, and they'd heard of a place where there were millions of cats. The old woman sends her husband out to fetch just one beautiful cat, but when he gets to the field where they live, there are so many beautiful cats, he can't decide. So, much to his wife's dismay, he brings all of the cats home. They face the tough decision of choosing only one!
This script includes discussion questions and director's notes on casting and set design.
Debra A. Cole is a celebrated humanities teacher, youth theatre director, and children's playwright with degrees in journalism, art history, and elementary education. She understands the needs of young performers and their directors and creates pieces that encourage engaging discussion, creative thought, and quirky playfulness. Her goal is that young performers discover the power and delight that theatre brings to actors and audiences alike.
Visit her website:
www.debraacole-playwright.com
Excerpt from the play:
CHARACTERS
OLD MAN — (M) good heart, kind man
OLD WOMAN — (F) good heart, kind woman
CAT 1 — (M/F) beautiful, vain, conceited, and greedy
CAT 2 — (M/F) beautiful, vain, conceited, and greedy
CAT 3 — (M/F) twin to Cat 4, beautiful, vain, conceited, and greedy
CAT 4 — (M/F) twin to Cat 3, beautiful, vain, conceited, and greedy
CAT 5 — (M/F) scrawny, timid, loving, and kind
EXTRA CATS – (M/F) as many as possible
(The action takes place in fairy tale times outside of a simple cottage and on a wooden path.)
(Lights come up outside of a small and simple cottage. Old Man and Old Woman are sitting on rocking chairs rocking back and forth.)
SCENE 1
OLD MAN
Another quiet and simple day, wife.
OLD WOMAN
Yes, dear.
OLD MAN
Do you want to take a walk to the village?
OLD WOMAN
We did that yesterday, dear. You said it made your ankles sore.
OLD MAN
Oh, yes, now I remember. Those cobblestones in the village are quite uneven. How about a board game? You ARE quite fond of checkers.
OLD WOMAN
You pouted last time I beat you, dear.
OLD MAN
That I did, wife.
OLD WOMAN
With our children gone and starting lives of their own with their children, it feels a bit lonely in the house.
OLD MAN
That is does, wife. Do you have any ideas how to remedy this loneliness?
OLD WOMAN
I've been thinking. I think we need a cat.
OLD MAN
A cat?
OLD WOMAN
A cat would bring us joy, warmth, and companionship.
OLD MAN
What a lovely idea, wife. Where shall we look for a cat?
OLD WOMAN
I've heard tell of a wooded path where millions of cats live. Would you be kind enough to go and bring back the perfect cat? One that is beautiful, kind, and warm.
OLD MAN
I will leave at once, wife. Our future days will be filled with adventure and love.
OLD WOMAN
One cat, dear. I how know big your heart is, but we do not have the means for more than one.
OLD MAN
Don't worry, wife. One cat I will find.
(lights out)
SCENE 2:
(Lights come back up on the Old Man entering stage left, walking on a wooded road. Meow sounds can be heard off stage.)
OLD MAN
I must be close. What beautiful sounds come from this path. I am sure to find the perfect cat for our home.
(Enter stage right, a beautiful Cat 1. The cat should dramatically swish and prance around the Old Man.)
CAT 1
Meow.
OLD MAN
Look at you. You are beautiful!
CAT 1
Meow.
OLD MAN
You are clearly the cat I was meant to find to be a new member of our little family. My wife and I don't have much, but what we do have, we gladly will give to you, cat.
CAT 1
Meow.
(Another meow is heard off stage right, and out walks Cat 2 who immediately walks around the Old Man swishing and rubbing against him.)
OLD MAN
Look at you! You are as perfect as this cat.
(Cat 1 sticks its nose up and continues to walk around the Old Man.)
CAT 2
Meow. (looks with anger at Cat 1)
OLD MAN
How can I leave you here? You must come with me too. What harm is two cats?
CAT 2
Meow.
(Enter Cat 3 and Cat 4 from stage right. They both playfully bound on stage and immediately cuddle up to the Old Man.)
OLD MAN
Would you look at these, beauties. Twins!
CAT 3 AND CAT 4
Meow, Meow!
OLD MAN
What beautiful cats, all four. You must all join my kind wife and I in our simple home. I can't leave any of your here along this road.
(Sounds of millions of cats are heard from both sides of the stage.)
Oh, no, more cats!
Why Subscribe?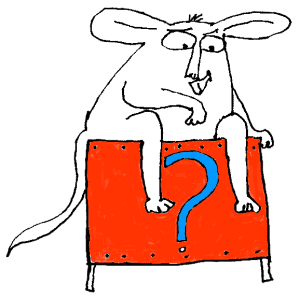 Inside Drama Notebook, you will find a huge collection of well-organized lesson plans, scripts for kids, drama activities, 50 drama games on video and more! Join today and dramatically reduce your planning time while delivering fresh, innovative drama lessons to your students! If you are new to teaching drama, this site will be a Godsend! You will immediately feel confident about teaching drama like an expert. The site guides you step-by-step and provides you with materials that you can use right away with your students.
If you have been teaching for years, Drama Notebook will inspire you with a fresh new approach and innovative ideas!
The site is packed with original, innovative lessons and activities that you will not find anywhere else—and new materials are added monthly.