6 characters. 4 M, 2 F. 92 pages in length. Approximately 90 minutes running time. A powerful family drama set during the Vietnam War written by Sean O'Connor. (10 credits)
New Truck For Paulie is the story of a family in 1969. The eldest son, Paulie, is MIA in Vietnam and presumed dead. His brother, Nick, is now involved with his old girlfriend, Julie, and finds it difficult to compete with his brother's memory. When Paulie suddenly returns home, it causes a rift between the brothers. Their father, Gus, who recently refused to buy a new truck for Nick, buys one for Paulie and invites him into the family business. Nicky, devastated by these betrayals, discovers a secret about Paulie's tour in Vietnam. In a desperate attempt to win back his father and Julie's love, he embarks on an action that will bring havoc to this family forever. A gripping drama for teens and adults!
Sean O'Connor was a member of NYC's famed Circle Rep Theatre. Eight of his plays have won national Best New Play awards. They've all been published by both JAC Publications, and NextStage Publishing. They've each been produced many times apiece in NYC, in regional theaters, and workshopped in Dublin. He's written films for USA Network, and Nasser Entertainment. Three of his screenplays won national awards. His work has garnered many grants and fellowships. His award-winning film script, "Imitate the Sun" will be shot as a feature film this summer with Standing 8 Productions. Miss Hollywood, will open next year with the Town Players in Pittsfield, MA. Sean received his B.A. from Columbia University, and his M.F.A. in Creative Writing from Queens College.
Excerpt from the play:
CHARACTERS (In order of appearance)
JULIE
JEANNIE
NICK
GUS
PAULIE
MR. HERBERT
ACT 1 SCENE 1
A song from the sixties, something innocent and filled with joy, the Rascals, Tommy James, the Beach Boys, Spoonful, whatever, rises from the speakers. A beat after the song begins, the lights rise on the set, revealing the modest interior of the Parcells family home. A couch and a coffee table sit slightly left of center stage facing a large TV, stage right. The back wall has three doors. One, center stage, leads off into the bedroom of Gus and Jeannie Parcells. Another, stage right, leads off into what used to be the bedroom of their son, Paul. And at the extreme left of the backstage wall is a swinging door which leads off into the kitchen. Opening off the adjacent wall, stage left, is their son, Nick's bedroom. The front door to the house opens off a short wall, stage right. All of the home that is seen, though, is the playing area, in which sits the couch and the TV. A couple of pictures adorn the surrounding walls. And green, healthy shrubbery rests slightly outside the environs of the set, stage left and right, suggesting a modest yet well-tended stretch of lawn surrounding the house. The time is early Friday evening in the late Autumn of 1969. A week or so past Thanksgiving. The place is suburban New Jersey. A town called Sommerfield.
Gus Parcells, in his early forties and dressed in his working clothes, sits dead asleep on the couch. Snoring occasionally. A couple of magazines from the period, "Life", "Look", maybe a "Sports Illustrated" also lay scattered around. Resting on the couch next to Gus is a high school football jacket on the back of which we see the lettering "Sommerfield" and right beneath it, the number '70. The song fades into the sounds of Gus' snoring. The light from the TV, whose sound is turned down, flickers across his face. A few beats pass then the stage right door, the front door to the house, shoots open. There stands their next door neighbor, Julie Sanders, seventeen years old, very pretty and dressed in a collarless shirt, a skirt and tights. She holds some pom-poms in one hand and a collage in the other. She is not wearing any shoes.
JULIE
Who stole my go-go boots? (Pause.) Who stole my…?
JEANNIE (O.S.)
(From the kitchen.) They're in my closet.   
JULIE
They're in…? What?
JEANNIE (O.S.)
They're in my closet. (Jeannie, forty-one years old, her hair bundled up on her head, steps into the room holding a dish and a dish rag.) Hi, sweetie.
JULIE
Hi, Jeannie.
JEANNIE
Your mom was over here before cleaning 'em. She left 'em so I put 'em in my closet.  
JULIE
My mother is so mental!
(Exits into Jeannie and Gus's bedroom. Jeannie laughs and exits back into the kitchen. Nick, seventeen, well built, a crew cut, comes racing out of his room.)
NICK
Dad, you seen my football shirt? (Gus snores. Nick grabs his arm.) Dad, you seen my football shirt? I gotta wear it for the pep rally. Dad? Dad… Jeannie (O.S.) It's on the line.  
NICK
What? It's…? Jeannie (O.S.) It's on the line.  
NICK
Oh. OK. Thanks, Ma. (He looks down at his sleeping father one more time. Leans close.) Dad. I keep havin' this dream that…Beaver's all dressed up in June's clothing. And he's havin' this hot affair with Lassie. Then Lassie gives birth to Flipper…
GUS
(He stirs.) Whaa…?
NICK
Oh, uh, nothin', Dad. Just, uh, Just kiddin'.
(Gus's eyes close and he resumes snoring. Nick crosses to the stage right door. Exits. Julie steps out of Gus and Jeannie's bedroom in her go-go boots. She puts the pom-poms and the collage on the couch. Speaks to Gus.)  
JULIE
I hate go-go boots. All the cheerleaders have to wear go-go boots. I feel like…I'm trapped for eternity inside the Mickey Mouse club. You should see it, Gussie, the whole gym's nothin' but banners. Banners on the ceiling, banners on the baskets, banners on the stage, just banners, banners, banners. (Pause.) And pom-poms. Can't forget pom-poms. Oh, no. Pompoms are very important these days. (Gus just snores.) Hey, you. Mr. Van Winkle. (Kicks his leg.)
NICK(O.S.)
Dad?
JEANNIE(O.S.)
Gus?
JULIE
Hey, Rip? Hey, Rip? Mr. Rip Van?
(Nick re-enters in his football shirt.)
NICK
Dad?
(Jeannie enters from the kitchen.)
JEANNIE 
Gus?
(Gus keeps on snoring. Julie turns up the sound on the TV. It's the old "Ring around the collar" ad where the TV voice sings "Ring around the collar! Ring around the collar!" After hearing it once, Nick and Julie lean into Gus and sing it in his face. He opens his eyes. Screams.)
GUS
Aaahhh! Jesus Christ! Whyn't you just stick needles in my eyes?   
JEANNIE 
Help me clean.
(She returns to kitchen. Gus stands.)   
GUS
Anyway, I'm down in the sewer trenches and one a' the pipes breaks. There's shit n' piss all over me like a pack a' bees…
(Jeannie sticks her head out through the kitchen door.)  
JEANNIE 
Helllooo?  
Why Subscribe?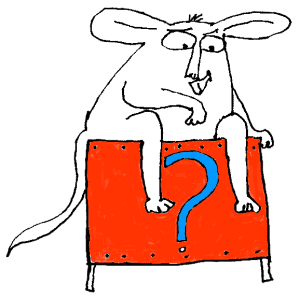 Inside Drama Notebook, you will find a huge collection of well-organized lesson plans, scripts for kids, drama activities, 50 drama games on video and more! Join today and dramatically reduce your planning time while delivering fresh, innovative drama lessons to your students!If you are new to teaching drama, this site will be a Godsend!You will immediately feel confident about teaching drama like an expert. The site guides you step-by-step and provides you with materials that you can use right away with your students.
If you have been teaching for years, Drama Notebook will inspire you with a fresh new approach and innovative ideas!
The site is packed with original, innovative lessons and activities that you will not find anywhere else—and new materials are added monthly.