7 characters; 10 pages long. Approximately ten minutes running time. A play that addresses racial/cultural issues from American history.
After a young woman is hit by a driver in the streets of New City, she has a series of experiences that teach her valuable lessons about American history and about the inequities that still divide us today.
Teachers may use this play to explore challenging social issues that involve racism, discrimination, classism, capitalism, consumer culture, and the environment. Teachers may also use the play to teach events in history such as Native American History, the African Slave Trade, the Civil War, the Civil Rights Movement, and more. The play can be read in several groups simultaneously so that everyone can have a role to play. The appropriate age range is 13 years to young adult.
Marisol Santana, EdD is an award-winning playwright, multidisciplinary artist, and educator. She is the founder of TESOL Drama where she conducts professional development workshops using drama in the classroom for teachers around the world in New York City, Paris, Florence, and Los Angeles. She is also a professor of English at New Jersey City University, where she teaches English Composition, Literature, English for Academic Research, and a critical thinking course for students of diversity entitled American Myths: The Experience of Cultural Change.
Excerpt from the play:
CAST OF CHARACTERS
SAVANNAH LEE: A high-class Southern belle from Savannah, Georgia. She's a law student at Fordham University in NYC and has her very own brownstone apartment on Jane Street in the West Village that her rich daddy pays for.
DRED SCOTT: Civil Rights Lawyer (has Dreadlocks)
LENNY-LENAPE: Lenape (Native Tribe of New York City Area) Chief, Judge
KATERI TEKAKWITHA: Princess of the Mohawks, Patron Saint
SAVANNAH'S MOTHER, SARA LEE
MARY-KATE VANDERBILT: Savannah's Friend
BILLIE HOLIDAY: Chorus Woman
SETTING: New York City
SCENE 1:
SAVANNAH LEE and her best friend, MARY-KATE VANDERBILT are having a decadent weekday brunch at Manhattan's Four Seasons restaurant, in hopes of catching a date with a prominent business tycoon. They sip Bellinis while waiting for their goat cheese salads.
SAVANNAH
What do you think?
MARY-KATE
Just a bunch of old farts.
SAVANNAH
There's what's his name. He's got some blingy in his thingy. He'd give you a glacier of a rock, honey.
MARY-KATE
I don't feel like romancing the stone with Michael Douglas, thank you very much.
SAVANNAH
So, what about Mauricio?
MARY-KATE
Seriously, if my father found out I was seeing Mauricio, he'd remove me from the will el pronto!
SAVANNAH
Alright, do you see Trump's son anywhere around here?
MARY-KATE
Lips! Ew! No, but that Johnson and Johnson boy is ultra-hot. He had a film in the Tribeca Film Festival. It's all about how his wealthy family's dirty little secrets.
SAVANNAH
Go figure. And Angelina Jolie doing that documentary on MTV for the impoverished in Africa. Like people care! At least she gets a good tax break!
MARY-KATE
Yeah, but she still looked gorgeous in her really cute Versace khakis even though she didn't shower for days.
SAVANNAH
Wow. If only we'd look that cute rolling around with all those monkeys.
MARY-KATE
Speak for yourself. Nikki referred me to her mother's beauty doctor from Houston. He's been working on all those Republican ranch women for decades, even worked on Laura Bush. He's got his own celebrity practices in Beverly Hills and the Upper East Side, with a century-long waiting list.
SAVANNAH
You stinking witch! Can you get us two more Bellinis, please?
MARY-KATE
Don't you have class in twenty minutes?
SAVANNAH
Oh, shoot! This week we're going over the dreaded Dred Scott case. Talk about something we'll never use! Bye darling, I'll call you later!
SAVANNAH runs out of the restaurant like a chicken with her head cut off. Lights blackout, but you can still hear the sound of her high heels clicking on the sidewalk as she runs. It starts to rain. There is lightning and thunder, then a quick holy vision of KATERI TEKAKWITHA. She resembles the Blessed Virgin or a white shining angel but is clearly Native American. She is dressed in an iridescent dress. SAVANNAH gives a loud shriek and falls to the floor. Lights fade out.
SCENE 2:
Lights fade up. You can hear nature sounds, a banjo, and birds chirping. The scene is set along the Hudson Riverbank in lower Manhattan. The sight and scent of the trees and river are more clean and fresh than they've ever been.
SAVANNAH
It's so good to be back in good old Georgia.
DRED SCOTT
Georgia? Who said you were in Georgia?
SAVANNAH
Of course this is! Look at those trees!
DRED SCOTT
Those ain't no Georgia trees.
SAVANNAH
What? Look at that Spanish moss!
DRED SCOTT
That's Hudson River moss, ma'am.
SAVANNAH
Hudson River Moss? What Huds-wait a minute, who are you? (Panicked) Where am I?
DRED SCOTT
You're in New York City.
Why Subscribe?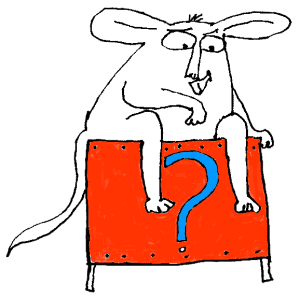 Inside Drama Notebook, you will find a huge collection of well-organized lesson plans, scripts for kids, drama activities, 50 drama games on video and more! Join today and dramatically reduce your planning time while delivering fresh, innovative drama lessons to your students! If you are new to teaching drama, this site will be a Godsend! You will immediately feel confident about teaching drama like an expert. The site guides you step-by-step and provides you with materials that you can use right away with your students.
If you have been teaching for years, Drama Notebook will inspire you with a fresh new approach and innovative ideas!
The site is packed with original, innovative lessons and activities that you will not find anywhere else—and new materials are added monthly.