Full-length play for 20-60 actors. Features ten fables told individually. Approximately 45 minutes running time. Flexible cast! (10 credits.)
This is a full-length play that can accommodate 60 or more young actors! As written, ten Aesop's fables are told as individual stories, yet strung together with the use of narration. Plenty of costume and prop suggestions are included as well!
Stories and roles may be edited to fit the needs of your group.
Ruth Landowne-Giordano is pleased to join the writers at Drama Notebook. She has been active in the performing arts since early childhood ballet, her teen years on – and backstage at the Brown Ledge Camp theatre, college years following the urge to perform at the O'Neill Memorial Theatre Center. Facing adulthood, she turned to costuming and then took time out for family. Years later: adapting plays and stories for radio drama as well as producing and directing both live shows and recordings-for-broadcast in Taipei, Taiwan. Recently she returned to Massachusetts and is learning more about audio recording as a means to preserve radio dramatic works.
Excerpt from the play:
As the audience settles in, we hear music, simple and sweet. This would be a good time for the director to welcome the audience and indicate the start of the play. Applause. The music continues. From offstage we hear children's voices.
ALL
(singing) Pass it on… pass it on… pass it on…
They are playing a simple tossing game in time with their song. Several colorful balls are kept in the air as they sing
If you hear a good story, pass it on.
Tell a friend, or your dad or your teacher or your mom.
A joke, a poem, some good news, or a song…
If you hear a good story, pass it on.
(pausing the game, singing to the audience)
These are treasures! They're worth sharing.
Don't you keep them to yourself.
These are treasures! They're worth sharing.
They'll get dusty on the shelf.
(resuming the game) Pass them on… Pass them on…Pass them on…
(Three BOYS have been circling the periphery of the game, looking for a chance to interfere. BILLY intercepts a pass)
BILLY
(shouting, triumphant) In-ter-CEP-tion!
BUDDY
(To BILLY) Pass it here! Here!
RUDY
(To BILLY) Pass it to me! To me!!
In an effort to gain possession of the ball, the BOYS end up tripping each other & land in a heap.
LEADER 1
Next time, better look before you leap.
LEADER 2
Yeah, look before you leap!
BILLY
Says who?
TREE
It's an old saying.
RUDY
So what?
TREE
So, it's wise advice.
ACTOR
Sure! Like, "One good turn deserves another."
ACTOR
Where do those old sayings come from?
BUDDY
Some old see-saw say-so.
TREE
Someone had to say them first.
BILLY
When?
TREE
Once…
ACTOR
(jumps in hopefully, helpfully) Upon a time?
ACTOR
(helpfully, hopefully) A long time ago?
RUDY
What happened??
LEADER 1
OK, get this, around two-and-a-half thousand years ago there was a lowly man, a terribly ugly man…
BUDDY
(to Billy, jostling him) UHG-LEE!
LEADER 2
But very wise…
BILLY
(to Buddy, jostling back) WISE GUY!
ACTORS
(Ad lib) Shh! Hush up!
LEADER 2
Ahem! People listened, (ahem) to his stories… People remembered his stories. They shared them with other people.
LEADER 1
Aesop's fables have been told around and around the world thousands of times.
LEADER 2
Do you know what a Fable is?
ACTOR
A fable is a story with a moral.
LEADER 2
Right. And what's a moral?
ACTOR
It's a sort of message, a lesson.
RUDY
(whining) It's summertime. No lessons.
BUDDY
We don't learn in the summer.
ACTOR
Could we just listen to a story?
BILLY
We don't listen in the summer.
ACTORS
(ad lib) Give it a break! Come on. Let 'em tell. It can't hurt!
TREE
I'm ready. Is everybody ready?
As the ACTORS adlib "Sure! Yes! Awesome", etc., they take seats, facing the TREE. BILLY and his buddies sit slightly removed, showing disdain and disinterest.
TREE
Aesop's Fable of The Fox & The Grapes
Why Subscribe?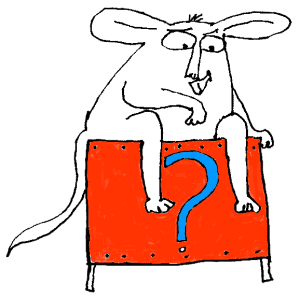 Inside Drama Notebook, you will find a huge collection of well-organized lesson plans, scripts for kids, drama activities, 50 drama games on video and more! Join today and dramatically reduce your planning time while delivering fresh, innovative drama lessons to your students! If you are new to teaching drama, this site will be a Godsend! You will immediately feel confident about teaching drama like an expert. The site guides you step-by-step and provides you with materials that you can use right away with your students.
If you have been teaching for years, Drama Notebook will inspire you with a fresh new approach and innovative ideas!
The site is packed with original, innovative lessons and activities that you will not find anywhere else—and new materials are added monthly.