16 characters. 65 pages long. Approximately 60 minutes running time. A play that encourages kindness, positivity, and respect written by Catherine Davis. (10 credits)
Ahead of the Game is a contemporary, humorous and touching story loosely based on that of Pollyanna, the girl who sought to find the good in everything. The circumstances of a debilitating storm outside of New Orleans forces Bethany, a teenager, to go live with her aunt in a northeastern state. Bethany is confronted with culture shock, bullying, a feeling of isolation and an inability to fit in. Her positive attitude is the figurative vehicle that carries her over the tough terrain to her destination, while inadvertently taking the rest of the characters along for the ride. This is a relevant play for and about all ages and all stages that inspires kindness, sensitivity and respect.
Catherine Davis, having worked as a director and educator since earning an M.A. in theatre, has accumulated over 150 full-length productions to her directing credit as well as teaching theatre for 37 years in an inner city high school, then a community college and the last fifteen years in a middle school–for which she created the entire theatre program and syllabus. During that time she wrote fourteen plays, each performed multiple times over the school year by different students for invited audiences. When she taught high school, she helped students create and perform their own scenarios, as complimented by former high school drama student Don Cheadle on "Inside the Actor's Studio". "Ahead of the Game" fulfills her desire and ambition to write a play that inspires kind behavior, respect and sensitivity towards others.
Excerpt from the play:
CAST OF CHARACTERS
V.O. ANNIE WADE – BETHANY'S mother.
AUNT ELIZABETH HARRINGTON – 38 years old, imposing aunt of BETHANY WADE.
NANCY WILLIAMS – ELIZABETH's house keeper, in her 20's.
MARIANNE SNOW – NANCY's quirky, best friend in her 20's, and daughter of SHIRLEE SNOW.
MICHAEL BENTLEY – Principal of the private school.
PIPER EDWARDS – On the school board with ELIZABETH.
EMMA HALL – On the school board with ELIZABETH.
BETHANY WADE – Fourteen years old, optimistic, energetic, good natured and immediately likable.
JIMMY TAYLOR – Preteen neighborhood boy.
LAUREN STEVENS – Preteen neighborhood girl, stuck up.
KATE BUTLER – Preteen neighborhood girl.
MEG HIGGINS – Preteen neighborhood girl.
SHIRLEE SNOW – MARIANNE's mother.
HENRY PENDLETON – Eccentric friend of SHIRLEE SNOW.
THOMAS BARON – Former love interest of ELIZABETH.
REVEREND ETHAN FORD – Local Reverend.
SYNOPSIS OF SCENES
The entire action takes place in and around Aunt ELIZABETH's opulent home in the small, wealthy community in a northeastern state.
TIME – Mid-August, present time.
ACT 1
SCENE 1 – Morning
SCENE 2 – Later that morning
SCENE 3 – Several days later
SCENE 4 – Two weeks before Labor Day
ACT 2 (optional act break)
SCENE 1 – Several days later
SCENE 2 – Days later
SCENE 3 – Later that day
SCENE 4 – Labor Day evening
MUSIC – All suggested music is jazzy, bluesy New Orleans style.
ACT ONE Scene 1
(Scrim with a cacophony of photos and/or videos of news reports regarding a huge storm, a hurricane, are projected and audio of radio/tv commentary underscore BETHANY and her mother's voices.)
BETHANY (V.O.) 
Mamma! Mamma! I'm scared. Don't let go of me.
ANNIE WADE (V.O.) 
Hold on, Bethy. HEEEELP!! CAN ANYONE HEAR ME? Hold on to me as tight as you can!
(Photos, video and audio of the storm continue.)
BETHANY (V.O.) 
Mamma! I'm losing you. I can't hold on any more.
ANNIE WADE (V.O.) 
PLEEEEEASE, SOMEBODY HELP US! Bethy, I love you! And I always will.
BETHANY (V.O.) 
Mammaaaaaaaaaaaa . . .
(As BETHANY'S voice trails off, the videos, photos and audio fade out as the scrim rises, revealing AUNT ELIZABETH's home. It has a front door, a living room with a large window on the upstage wall with the drapes shut, with formal uncomfortable furniture, a hall that leads to other rooms in the house, upstairs, front guest bedroom on 2nd floor, and a cluttered attic room with a bed and dresser. This does not have to be a full three story set; a few steps up on staggered platforms can indicate several floors. There are a garden bench and chair in the yard in front of the house with a flowered trellis behind it.
AUNT ELIZABETH sits in the living room reading the papers she refers to later as being in the kitchen. She is an attractive yet unapproachable looking thirty-eight year old woman who is president of the school board, active in the church, fulfilling her civic and financial duties as a wealthy and powerful woman in a tight-knit community. Her conservative clothing and hairstyle mirror her structured lifestyle. She rises, crossing out of the room, she runs into NANCY, AUNT ELIZABETH'S housekeeper. NANCY, in her twenties, has a fun loving and positive personality. It is clear that NANCY wants to stay out of AUNT ELIZABETH'S way. Both exit from sight. NANCY is at the front door shaking out a rug as MARIANNE SNOW enters. She is about the same age as NANCY, quirky, off beat and is the caregiver for her mother, SHIRLEE SNOW.)
MARIANNE
Nancy, seeing you is heaven on a stick! (Chuckles)
NANCY
Geez, Marianne. What does that even mean? You're such a drama queen.
MARIANNE
Yup! That's me. (Dramatically)  "To be or not to be…"
NANCY
(Cuts her off)  Ugh! No drama, please. I've got enough of that. How about some comic relief?
MARIANNE
Ok, how's this: My mother can make anybody feel guilty – she gets apologies from perfect strangers. Ba-dum-bum.
NANCY
(Sympathetic laugh)  What's your mom blaming you for now?
MARIANNE
She just made this huge ta-do out of my wanting to go out by myself for a little while. She doesn't understand how I feel. I swear she was never my age.
NANCY
I know how hard taking care of your mother is for you. Hang in there, girlfriend. Things have to get better.
MARIANNE
Wanna bet? My life is sliding rapidly down a slippery slope.
NANCY
I know what that's like. Some days I just want to drop a house on someone.
(NANCY nods her head towards the house.)
MARIANNE
Yeah, but at least you get paid. Elizabeth is your boss, not your mom.
NANCY
True. But today. Dang! Something's going on. The tension around here is so thick it's like I'm expected to navigate in a dense fog.
MARIANNE
(Hopefully)  I have a compass. Come with me.
NANCY
I couldn't possibly leave now—
(AUNT ELIZABETH yells out to Nancy as she crosses to the living room.)
AUNT ELIZABETH
Nancy! (Slight pause, AUNT ELIZABETH calls demandingly.)  Where are you? Come in here, please.
NANCY
See what I mean? I'll have to talk to you later. Sorry.
MARIANNE
No prob. It's all good. (Hand to head; eyes closed)  I see a smokin' charge card and a double cheeseburger in my immediate future.
(NANCY playfully hums the Wicked Witch of the West theme song from "Wizard of Oz" to MARIANNE. They laugh.)
AUNT ELIZABETH
Nancy… (NANCY hurries into the house.)
NANCY
Yes.
AUNT ELIZABETH
Have you gotten everything done that I asked you to do?
NANCY
I'm just finishing up.
AUNT ELIZABETH
The groceries are all put away, the sheets are changed, the second floor guest room is ready?
NANCY
Yes, ma'am.
AUNT ELIZABETH
Good.  (With an exasperated sigh)  I might as well tell you. My fourteen year old niece is arriving today. That's why I asked you to get the guest room ready. That'll be where she sleeps.
NANCY
I didn't even know you had a niece.
AUNT ELIZABETH
Well, as if it's any of your business, I do.
NANCY
She's coming here for a visit? That's nice!
AUNT ELIZABETH
Nice? Well, that isn't exactly the word I would use. And it's not for a visit. She is coming here to live. For the time being, at least.
NANCY
(Optimistically)  Someone young in the house might liven things up around here.
AUNT ELIZABETH
Really. I didn't know there was a need for that. At any rate, I printed out her arrival information. It's on the kitchen counter. Could you go pick her up at the airport?
NANCY
Of course. How will I know who she is?
AUNT ELIZABETH
All the arrangements are written down on the papers in the kitchen.
NANCY
Okay.
(MICHAEL BENTLEY, principal of the private school, in his forties, rings the doorbell.) 
AUNT ELIZABETH
I hope that's Michael Bentley. I asked him to stop by before the committee meeting begins.
(NANCY crosses to the front door and lets MICHAEL in the house.)
Why Subscribe?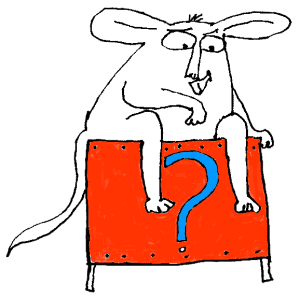 Inside Drama Notebook, you will find a huge collection of well-organized lesson plans, scripts for kids, drama activities, 50 drama games on video and more! Join today and dramatically reduce your planning time while delivering fresh, innovative drama lessons to your students! If you are new to teaching drama, this site will be a Godsend! You will immediately feel confident about teaching drama like an expert. The site guides you step-by-step and provides you with materials that you can use right away with your students.
If you have been teaching for years, Drama Notebook will inspire you with a fresh new approach and innovative ideas!
The site is packed with original, innovative lessons and activities that you will not find anywhere else—and new materials are added monthly.