2 characters. 1F, 1M. 12 pages in length. Approximately 10-15 minutes running time. A dark comedy for teens and adults written by Corrina Bryant. (Contains some mature themes and one swear word.)
All I Want for Christmas is a poignant play about a daughter's visit to her dying father during the festive period. It depicts powerful emotions between the two characters as they try to hide their true feelings with humor. Looking both to the past and the future, there are revelations, acceptance, and a portrayal of raw emotion. These are two characters that are heart-warming and difficult to let go of when the scene ends! A beautiful scene for older teens and adults to perform.
Corrina Bryant is a freelance writer living in London. She has written for radio, magazines, local and national press and media websites. Corrina has written plays for the Director's Cut Theatre Company showcase at the Southwark Playhouse in London, as well as written for professional actors performing at fringe theatres in the city. She is currently writing a novel for teenagers/young adults and is delighted to be writing for Drama Notebook. She wishes all the students and teachers every success in their work and would love to hear from them.
Excerpt from the play:
CAST OF CHARACTERS
Dad – 60s
Daughter – 30s
SETTING
Dad's home. Living room
   (Dad is sitting in an arm chair. On the table next to him is a selection of medicines and pills and a walking stick. There is a small Christmas tree in the      corner and two Christmas cards on display. Christmas carols are playing in the background from a radio. Daughter enters wrapped up in coat, hat, gloves and scarf and holding a brown paper bag. Note: Dad should cough intermittently throughout.)
DAUGHTER
Hi, Dad.
        (bends down to kiss him)
DAD
God, you're bloody freezing!
DAUGHTER
Anyone would think it was winter! How are you?
DAD
Not great, but I think I'll make Christmas – unfortunately.
DAUGHTER
Oh, don't be such a miserable sod – you know how much you love this time of year. Here, these are for you. Happy Christmas.
        (Daughter hands over a brown paper bag. Dad opens it and takes out a tangerine, looks at it, then puts it back in the bag)
DAD
All I want for Christmas is death.
DAUGHTER
Don't, Dad – I've only just got here! Can I take my coat off before we discuss you dying?
DAD
Shouldn't be long now. God willing.
DAUGHTER
As your daughter, it would be great if you could stop saying things like that, as weirdly enough, I find it quite upsetting.
        (Daughter takes off her coat and sits down)
DAUGHTER
So – how are you?
DAD
Alive.
DAUGHTER
That's positive!
DAD
So come on, when is it then? I assume it's happening – the big 'family who aren't related get together'.
DAUGHTER
Don't start. It's not my fault everyone got divorced! Anyway, you always said we were a dysfunctional family.
DAD
All families are dysfunctional.
DAUGHTER
You're probably right.
DAD
I'm always right.
DAUGHTER
You're not.
DAD
I am.
DAUGHTER
I've been roped in to hosting this year – you can come if you like?
DAD
Can you imagine – the shock could cause Bill to have a heart attack!
DAUGHTER
Stop it.
            (Laughing)
DAD
Would that be manslaughter, or accidental death?
DAUGHTER
Dad! That's a terrible thing to say! He's not that bad.
DAD
Don't tell me he's won you over – as well as your mother?
DAUGHTER
I wouldn't go that far, but I don't wish him dead!
DAD
Nah, I wouldn't want to give him the satisfaction of beating me to it. So who else is going to the gathering of the dysfunctionals?
DAUGHTER
The usual – I'm not sure dysfunctionals is a word?
DAD
You don't see each other all year and then you all get together at Christmas and start hugging and kissing like you're one big super family.
DAUGHTER
Yeah, well, that is the whole point of Christmas – to get together with those you love and all that.
DAD
But you all live in London! If you like each other that much, why don't you meet up during the year?
DAUGHTER
'Cause everyone's busy and time just passes and…
DAD
And the truth is you don't actually like each other that much.
Why Subscribe?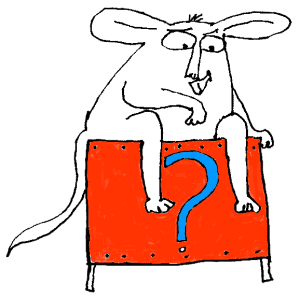 Inside Drama Notebook, you will find a huge collection of well-organized lesson plans, scripts for kids, drama activities, 50 drama games on video and more! Join today and dramatically reduce your planning time while delivering fresh, innovative drama lessons to your students!If you are new to teaching drama, this site will be a Godsend!You will immediately feel confident about teaching drama like an expert. The site guides you step-by-step and provides you with materials that you can use right away with your students.
If you have been teaching for years, Drama Notebook will inspire you with a fresh new approach and innovative ideas!
The site is packed with original, innovative lessons and activities that you will not find anywhere else—and new materials are added monthly.