2 characters. 2F; 21 pages in length. Approximately 20-25 minutes running time. A drama about a daughter and her ill mother written by Steve Gold.
Alzheimer's Diary is a poignant drama about a woman struggling with her mother's illness. As the play begins, Lucinda reveals her concerns about her recent experience symptoms with memory loss and disorientation. Her daughter, Susan, tries to reassure her but as the story progresses to two years later, we see that Lucinda is deeper into the stages of her disease. This heartbreaking drama expertly reveals the emotional pain Lucinda experiences living with Alzheimer's and Susan's suffering as she slowly watches her mother and a part of herself disappear.
Steve Gold is a New York City-based playwright who has authored the full-length plays A Credit to His Race, Soldiers of Science and Wyatt Earp's Jewish Adventure; one-act plays include Bella Napoli, Alzheimer's Diary, Wyatt Earp's Jewish Adventure (one-act version) and Comfort Woman.
Excerpt from the play:
CAST OF CHARACTERS
SUSAN THAXTER: daughter
LUCINDA THAXTER: Susan's mother
Time: The present
Place: New York City 3
ACT I
(The down stage center portion of the stage is lit, the rest is dark. The setting is a manhattan town house, represented by a stage right wooden chair. An elegantly dressed sixtyish woman sits in the chair and looking troubled. Several moments follow. She stands, crosses to center stage and glances about the room. Her name is LUCINDA Thaxter.)
LUCINDA
(To no one in particular)
I think I…I think I have a problem.
(Returns to the chair and sits)
(A second woman enters up stage right: LUCINDA's daughter SUSAN. In her forties, stylish dressed like her mother and with the non-chalant self-confidence of an aristocrat, as befits her pedigree. Upon entering, SUSAN proceeds to center stage)
SUSAN
Mother, are you ready?
LUCINDA
Ready? For what?
SUSAN
(Flippantly)
Are you serious? The Monet exhibition at the Met.
LUCINDA
I thought that was Thursday.
SUSAN
Today is Thursday.
LUCINDA
Yes, of course.
SUSAN
Come on, get ready.
LUCINDA
(Haltingly)
Before we leave…can I…speak to you? 4
SUSAN
About what?
LUCINDA
About…a number of things.
SUSAN
Such as…
(Pause; LUCINDA stands, moves to stage left)
LUCINDA
I was in my office this afternoon…I was proofreading a brief I had written and….
SUSAN
And what?
LUCINDA
And…I forgot where I was.
SUSAN
What do you mean?
LUCINDA
Just what I said: I forgot where I was.
SUSAN
(Glibly)
Really, Mother.
LUCINDA
I tell you, it happened to me
SUSAN
How can one forget where they are?
LUCINDA
I sat there, and everything went blank…I could see perfectly well…but I didn't recognize what I was looking at.
SUSAN
It doesn't make any sense—
LUCINDA
(Heartfelt)
Don't you believe me?
SUSAN
I believe you—I'm sorry, Mother. So you went blank. What of it? I'm absent-minded myself.
LUCINDA
This is different.
SUSAN
I don't think so—
LUCINDA
I do. It's not the first time it's happened, either.
SUSAN
It isn't?
LUCINDA
No, it isn't. (To stage right) I was in court…a week ago, making my summation before the jury…and it happened.
SUSAN
In the court room?
LUCINDA
In front of everybody. …I didn't know where I was, or who I was.
(pause)
SUSAN
Did anyone notice?
Why Subscribe?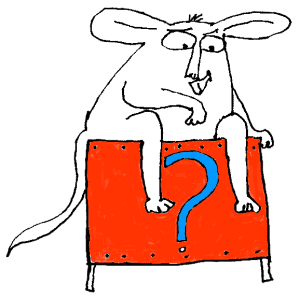 Inside Drama Notebook, you will find a huge collection of well-organized lesson plans, scripts for kids, drama activities, 50 drama games on video and more! Join today and dramatically reduce your planning time while delivering fresh, innovative drama lessons to your students! If you are new to teaching drama, this site will be a Godsend! You will immediately feel confident about teaching drama like an expert. The site guides you step-by-step and provides you with materials that you can use right away with your students.
If you have been teaching for years, Drama Notebook will inspire you with a fresh new approach and innovative ideas!
The site is packed with original, innovative lessons and activities that you will not find anywhere else—and new materials are added monthly.