14 characters. Approximately 20 minutes running time. Tall tale adaptation of a Polish folk tale-includes song lyrics.
A kind-hearted wanderer arrives in the town of Quixote and is dismayed at the local custom of always looking up in the sky. As the elders confide in the stranger, an adventurous origin story of fortunes won and lost unfolds in story, song, and classic vaudeville humor. The Polish folk tale, The Fortune of Chelm, is re –imagined in the form of an American tall tale in this heart-warming play with music about values, duty, and the strength of togetherness.
This play includes song lyrics that you and your students can set music to.
Terence Patrick Hughes writes plays for all ages. His children's plays include adaptations for middle and high school of Shakespeare's A Midsummer Night's Dream and The Tempest, and a comic spin on Christopher Marlowe's 'Doctor Faustus'. His shorter plays for grades K-4 offer a variety of adaptations from world history and mythology.  His grown-up plays include LINES, Fake Plastic Love, A Harmony of Both, and Recess at Our Lady of the Bleeding Heart, Mind, and Spirit – Once Reformed. Other plays include Tea & Misery, Benched, Finding the Rooster, and Farewell Evenbrook. The New York Times noted that his work "…explores heavy subject matter with humorous dialogue and strong characters". His plays have been developed and produced with the Lark, Horse Trade, Seven Collective, 13th St. Rep, Eden Prairie, Ovenbird, Playwrights Roundtable, and Boomerang theatres. He loves his wife, Danielle, and two kids, Harrison & Bb.
Excerpt from the play:
CHARACTERS:
STRANGER
SHERIFF
PETTIFOGGER
TUBTHUMPER
SAWBONES
AMIEL
MAHALA
BAZEL
CROUPIER
ACE
BERNIE
PLUCKY
AEOLUS
CITIZEN
An empty stage. STRANGER enters carrying a pack and walking stick. STRANGER moves to center stage and rests for a moment before noticing the audience.
STRANGER
Oh! Howdy! I didn't notice y'all sitting there. It's that dang-blasted sun isn't it? Melt the hide right off your back. Woo. Feels like I've been walking round this big country for years. And have I got some stories. Yes siree, that's the way with most people. They get so they might not say two words to their neighbor but will spill the beans to a stranger. See a stranger hasn't heard any of your so-so jokes and doesn't mind hanging in for the disappointing punchline. Well…I can promise you one thing…if you settle in right now and listen real good to one of my stories…I will not disappoint.
STRANGER starts to walk the stage
STRANGER
But which one of my many tales do I tell…hmm. Biggest decision I've had to make since breakfast. Oh! You all need to hear about my time spent in the town of Quixote. Well, I was younger way back then…
STRANGER loses his stoop and fatigue as he becomes his younger self.
STRANGER
And I was out there looking for everybody and everything…and on the outskirts of Quixote…I found myself face to face with an officer of the law.
SHERIFF enters with his head up to the sky. STRANGER stares for a moment. SHERIFF remains looking up as they speak.
SHERIFF
Howdy
STRANGER
Howdy.
SHERIFF
You're a Stranger.
STRANGER
Yep. What are you doing?
SHERIFF
Looking up.
STRANGER
Why?
SHERIFF
Cause that's what folks do round here.
STRANGER
Oh. What are you looking up for?
SHERIFF
You ask a lot of questions.
STRANGER
Yep.
SHERIFF
That ain't what folks do round here.
STRANGER
Sorry.
SHERIFF
Don't be. Go on into town. Strangers are welcome in Quixote.
STRANGER
So to be clear…everybody here…looks up.
SHERIFF
Yep.
STRANGER moves away from SHERIFF, SHERIFF exits.
STRANGER
Now I had been far and wide, up and down, I been to towns that only drank milk, boroughs that paid their wages in lumber, and burghs built entirely out of blankets but I never been to a place where all they did…was look up.
STRANGER almost bumps into AMIEL as he enters.
AMIEL
Look up.
MAHALA enters, barely avoiding STRANGER.
MAHALA
Look up!
BAZEL enters, same.
BAZEL
Look up. Look up!
The stage is then filled with the entire cast and the STRANGER moves in confusion about them. The cast sings 'Look Up!'
Look Up!
Look up! Look up!
And with a little luck
Today's the day that we've all been waiting for
Look up, Look up
From dawn until the dusk
We raise our chins and sing the hymn from days of yore
Look up, Look up
Look up, look up, look up
Up in the air, Up in the sky
Up over there, Up with those eyes
chorus
Look up, Look up
Look up, look up, look up,
Look up, Look up, look up, look up
Look up, look up, look up!
Why Subscribe?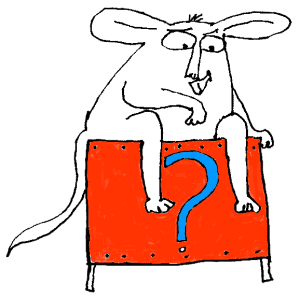 Inside Drama Notebook, you will find a huge collection of well-organized lesson plans, scripts for kids, drama activities, 50 drama games on video and more! Join today and dramatically reduce your planning time while delivering fresh, innovative drama lessons to your students! If you are new to teaching drama, this site will be a Godsend! You will immediately feel confident about teaching drama like an expert. The site guides you step-by-step and provides you with materials that you can use right away with your students.
If you have been teaching for years, Drama Notebook will inspire you with a fresh new approach and innovative ideas!
The site is packed with original, innovative lessons and activities that you will not find anywhere else—and new materials are added monthly.