2 characters. 2M. 7 pages. A short play about an imaginary friendship by Martha Patterson.
An Imaginary Friend is a heart-warming play about a boy who is distraught that no one believes in his imaginary friend. When The Tin Man from "The Wizard of Oz" appears, Robbie tells him about his imaginary friendship with Daniel, his troubles at school, and the conflicts at home with his family. The Tin Man reminds Robbie just how much his family cares for him and teaches him to see things from their perspective. This sweet play for children is full of heart and teaches gratitude and empathy for others.
Martha Patterson is a playwright and essayist who has written more than 185 plays and a dozen essays and has had her work published by Pioneer Drama Service, Smith & Kraus / Applause Theatre & Cinema Books, the International Centre for Women Playwrights, Silver Birch Press, the Sheepshead Review journal of arts & literature, Original Works Publishing, and JAC Publishing. Her plays have been produced in nineteen states around the US as well as in England, Scotland, France, Canada, Denmark, Korea, and Australia. She began writing plays in her 30s and discovered, after half a life pursuing an acting career (Off-Off-Broadway, regional theatre, and stock), that writing suited her just as well as performing did. She soon began networking with other playwrights and, not having an agent of her own, currently submits her work to between 500 and 600 theatres a year. She is a member of the Screen Actors Guild and Actors' Equity Association. She lives in Boston, Massachusetts, USA.
Excerpt from the play:
CAST OF CHARACTERS
ROBBIE: A young boy, aged 8-10, on the short side
TIN MAN: The character from "The Wizard of Oz"; a grown-up in a tin suit
SETTING: A driveway
TIME: The present
ROBBIE is standing in his parent's driveway with a skateboard in his hands.
ROBBIE
Daniel's my friend. My BEST friend. He's AWESOME. He likes all the same things I do, like climbing trees and playing video games. And I told my mother when I have a snack, he doesn't eat any food. Saves us money!
TIN MAN
(Entering and singing.) "If I only had a heart…" Robbie, I overheard you talking and there's nothing wrong with having friends. I often wish I'd had more. I have several, all of whom I met some years ago…a little girl named Dorothy, a Scarecrow, and a Lion.
ROBBIE
What happened to them?
TIN MAN
Oh, Dorothy returned home to Kansas and the Scarecrow and the Lion and I still hang out together in the forest sometimes. But what I was going to tell you was, at least you have a heart, as long as you have friends. I thought I DIDN'T have a heart at one time until my friends knocked some sense into me.
ROBBIE
How'd they do that?
TIN MAN
Well, actually the Great Wizard of Oz told me I had this organ beating in my chest – I'd just never realized it!
ROBBIE
Hey! Where'd you get that funny hat? Looks like a funnel.
TIN MAN
What's wrong with that?
ROBBIE
Kind of dopey.
TIN MAN
Well, now, Robbie, you know it's not nice to make fun of other people's clothes. Does Daniel make fun of your sneakers just 'cuz they're not the same ones worn by basketball stars?
ROBBIE
No.
TIN MAN
Then I'd appreciate it if you didn't poke fun at my hat.
ROBBIE
Okay. I won't. And I'm glad you discovered your heart. But the thing about my friend Daniel is, he's imaginary. Except to me.
TIN MAN
How do you know?
ROBBIE
Well, no one else can see or hear him.
TIN MAN
But you can. That's what matters.
ROBBIE
I think so, too.
TIN MAN
And my friends from the Wonderful Land of Oz might have seemed imaginary to others…like something from a dream. But they were a hundred percent real to me!
ROBBIE
My Mom says I'm getting too old to have an imaginary friend.
TIN MAN
Trust me, you're not. You only have to realize the gold mine you have, in owning a true friend.
They're loyal forever, they'll always make you feel good about yourself.
Why Subscribe?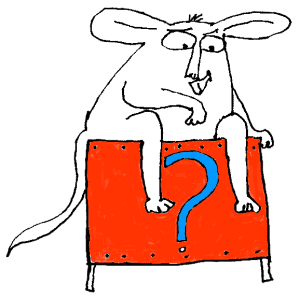 Inside Drama Notebook, you will find a huge collection of well-organized lesson plans, scripts for kids, drama activities, 50 drama games on video and more! Join today and dramatically reduce your planning time while delivering fresh, innovative drama lessons to your students! If you are new to teaching drama, this site will be a Godsend! You will immediately feel confident about teaching drama like an expert. The site guides you step-by-step and provides you with materials that you can use right away with your students.
If you have been teaching for years, Drama Notebook will inspire you with a fresh new approach and innovative ideas!
The site is packed with original, innovative lessons and activities that you will not find anywhere else—and new materials are added monthly.