11 characters; 4F, 2M, 5 Either; 6 pages in length. Approximately 5-10 minutes running time. A comedy/mystery for children written by Andy Pavey.
Antarctic Mystery is a short comedic mystery about a family of penguins who have been kidnapped. Two Antarctic scientists and an Arctic fox are searching for them and enlist the help of some magical mermaid friends. Will they rescue the penguins from the evil Penguin Catcher before it's too late? This is the perfect comedy for children of all ages to perform and a great addition to your holiday performance!
Andy Pavey is a commissioned playwright, who writes short plays for Drama Notebook. He is a student who attends UWC-USA. He previously spent nine years with Davenport Junior Theatre, the second-oldest children's theatre in the United States, where he acted in productions, managed the props building, and wrote plays for young actors to perform. In addition to writing, Andy is an avid backpacker!
Excerpt from the play:
CAST OF CHARACTERS
Scientist 1
Scientist 2
Arctic Fox
Mermaid 1
Mermaid 2
Mermaid 3
Mother Penguin
Penguin
Baby Penguin 1
Baby Penguin 2
Penguin Catcher
At rise: The SCIENTISTS are sitting in a lab in the Antarctic tundra, surrounded by scientific equipment and wearing warm layers.
SCIENTIST 1
Brrrr… so cold… It's my first day on the job and I'm already losing sleep. I've heard there are terrifying beasts colored black and white with deadly beaks and talons!
SCIENTIST 2
Those are penguins. And quit your whining – Antarctica is a perfectly fine place to live. Sure, my sandwiches are always frozen in a block of ice when I go on picnics, and I wear seven pairs of socks most days, but…
The ARCTIC FOX comes scampering in from offstage.
ARCTIC FOX
Help! Help! HELP!
SCIENTIST 1
Aaah! Wild animal! Wild animal! Avoid eye contact, avoid eye contact…
SCIENTIST 2
It's just Arctic Fox. What's the matter, my friend?
ARCTIC FOX
It's the penguins! They've been kidnapped!
SCIENTIST 2
I know just where to look for clues. C'mon, you two!
SCIENTIST 1
Do I have to? I just made a pot of hot chocolate and I can finally feel my toes again…
ARCTIC FOX
Don't be such a baby! Hot chocolate can wait!
SCIENTIST 1
But if it gets cold, it won't be hot chocolate anymore! It will be cold chocolate.
SCIENTIST 2
You have a lot to learn, rookie. Just follow my lead.
The SCIENTISTS and the ARCTIC FOX run offstage.
Lights up on the MERMAIDS.
The SCIENTISTS and the ARCTIC FOX creep up at a distance, trying to stay hidden.
SCIENTIST 1 (stage-whispering)
Are those… mermaids?
ARCTIC FOX (stage-whispering)
I've never seen them up close before… I always thought they were legends!
SCIENTIST 2 (stage-whispering)
Me too. But it's not every day that an entire colony of penguins goes missing. Let's get closer.
SCIENTIST 1 (suddenly, and very loudly)
Get closer!? Are you kidding me? If anything we should be getting farther away from these creepy creatures!
MERMAID 3
Hello? Who's there?
MERMAID 2 (attempting to be scary but failing)
We will destroy you! Fear us!
MERMAID 1
Woah, Jerry. Cool it. They're friends.
MERMAID 3
Welcome to the peaceful utopia that is our home!
SCIENTIST 1
You mean… You aren't bloodthirsty monsters who hide in the depths of the sea?
MERMAID 2
Whoa, that's kind of offensive. We just enjoy our privacy.
MERMAID 3
…So we came up with a bunch of myths and legends about ourselves to ward off intruders. Looks like it worked!
The MERMAIDS exchange high-fives.
Why Subscribe?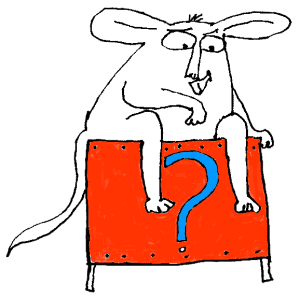 Inside Drama Notebook, you will find a huge collection of well-organized lesson plans, scripts for kids, drama activities, 50 drama games on video and more! Join today and dramatically reduce your planning time while delivering fresh, innovative drama lessons to your students! If you are new to teaching drama, this site will be a Godsend! You will immediately feel confident about teaching drama like an expert. The site guides you step-by-step and provides you with materials that you can use right away with your students.
If you have been teaching for years, Drama Notebook will inspire you with a fresh new approach and innovative ideas!
The site is packed with original, innovative lessons and activities that you will not find anywhere else—and new materials are added monthly.