25+ characters. 1M, 7F, 17+ Either; 50 pages in length. Approximately 50-60 minutes running time. A comedic folktale for children and teens written by Jack Helbig. (10 credits)
Baba Yaga is a hilarious adaptation of a Russian folktale. When a husband and wife long for a child, the husband makes a deal with an old witch named Baba Yaga. She agrees to grant them a child if they give her to Baba Yaga when she turns 12. The good news is, there's a loophole. The bad news is, they made a deal with a witch! The child, Vasilisa, soon grows into a beautiful girl but after tragedy strikes, her father remarries a very familiar woman who wishes to destroy her. When the clever Vasilisa is captured by Baba Yaga, she is forced to live with her in her shack on chicken legs. Vasilisa will eventually have to use the old witch's magic against her in order to put her family back together! A fantastic play for a large cast!!
Jack Helbig is a journalist, playwright, and high school teacher; he has written about theatre for more years that he cares to remember for, among other publications, the Chicago Reader, the Daily Herald, American Theatre, the Sondheim Review, and many others. His plays and musicals have been produced around the United States and Australia. His one-act comic Snow White, who is also called Becky, no Rebecca, and the Frog Prince won an award at the 2013 Indie Boots Theatre Festival. His verse drama Thinking of Her Made Him Think of Her and won the Turner Cassity Award for verse drama in 2014, and was also produced at the 2014 Elgin Fringe Festival. His adaptations of popular fairy tales have been produced in Chicago by Pigeons with Teeth and in Houston, Texas, by the Express Children's Theatre. He co-wrote a one woman show, Here Lies a Manic Pixie Dream Girl , with actor Melody Jefferies, who has performed it at fringe festivals in Elgin, Illinois; Chicago; Milwaukee; and, most recently, Boulder, Colorado, where the one act won an award for best writing. Jack Helbig currently lives in Oak Park, Illinois, with his wife, his daughter, and his sweet, but always begging for food, dog.
Excerpt from the play:
CAST OF CHARACTERS
Chorus – (The Chorus may be played by one person or by four with a lead speaker (Speaker 1).  This script breaks up the Chorus's lines, but they may be recombined into one character, if need be.) 
SPEAKER 1
SPEAKER 2
SPEAKER 3
SPEAKER 4
VASILISA'S FATHER
VASILISA
VASILISA'S MOTHER
VASILISA'S DOLL
BABA YAGA
GRIZELDA
OLGA
VOLGA
BABA YAGA'S HOUSE
SKULL ONE
SKULL TWO
SKULL THREE
THE DOOR
THE FENCE
THE DISHES
THE BIG POT
THE LITTLE POT
THE FRYING PAN
THE SAMOVAR
THE LARDER
WEEPING WILLOW
PROLOGUE
(CHORUS)
SPEAKER 1
Far off,
SPEAKER 2
in eastern Europe,
SPEAKER 3
where it gets very cold in the winter,
SPEAKER 4
and the snow piles up in little white mountains,
SPEAKER 1
there is a dark,
SPEAKER 2
dark
SPEAKER 3
forest.
SPEAKER 1
And there
SPEAKER 2
in the middle of the forest,
SPEAKER 3
is a very strange house.
SPEAKER 4
A tiny shack
SPEAKER 1
on a pair of chicken legs.
(Enter Baba Yaga's house. The house wanders around a bit and then wanders off again.)
(CHORUS)
SPEAKER 1
In this house lived
ALL
Baba Yaga.
(Enter Baba Yaga.)
BABA YAGA
Now where did my house go? Here housie, housie, housie! Here housie, housie, housie!
(CHORUS)
SPEAKER 1
Now Baba Yaga used to be a beautiful woman.
SPEAKER 2
But she got involved in black magic,
SPEAKER 3
and the longer she studied black magic,
SPEAKER 4
the older she got,
SPEAKER 1
and the meaner,
SPEAKER 4
and the weirder.
BABA YAGA
Here housie, housie, housie!
(CHORUS)
SPEAKER 1
Now Baba Yaga's house had a mind of its own.
SPEAKER 2
And not even Baba Yaga could control it.
BABA YAGA
Here housie, housie, housie!
(The house reenters.)
Oh, there you are.  (As if speaking to a dog that is only somewhat obedient.) Sit! Sit!
 (House reluctantly bends down).
(Sarcastic) Good house. Front door open. Front door open.
(Front door opens.)
(Sarcastic.) Good house.
(Baba Yaga steps inside.)
(CHORUS)
SPEAKER 1
Now, whatever you do,
SPEAKER 2
don't knock on the door of this house.
SPEAKER 3
Don't.
SPEAKER 4
Don't.
ALL
DON'T.
SPEAKER 1
Because Baba Yaga likes to eat children.
SPEAKER 2
She does.
SPEAKER 3
Especially those who get lost in the woods
SPEAKER 4
and wander up to her door.
(Baba Yaga cackles.)
SCENE I
(CHORUS)
SPEAKER 1
Let's leave Baba Yaga for now.
SPEAKER 2
We will see her soon enough.
SPEAKER 3
Instead, I want you to meet Vasilisa.
ALL
The beautiful Vasilisa.
SPEAKER 4
And her doll.
SPEAKER 1
The beautiful magic doll.
SPEAKER 2
This is really Vasilisa's story.
SPEAKER 3
But don't tell Baba Yaga.
(Vasilisa exits and returns with her doll. She strikes a pose. Then she exits.)
(CHORUS)
SPEAKER 1
Now, a long time ago,
SPEAKER 2
there lived a kindly man
(Enter Vasilisa's father.)
SPEAKER 3
and his beautiful wife
(Enter Vasilisa's mother.)
Why Subscribe?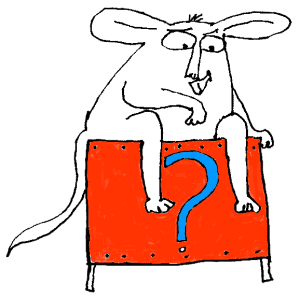 Inside Drama Notebook, you will find a huge collection of well-organized lesson plans, scripts for kids, drama activities, 50 drama games on video and more! Join today and dramatically reduce your planning time while delivering fresh, innovative drama lessons to your students! If you are new to teaching drama, this site will be a Godsend! You will immediately feel confident about teaching drama like an expert. The site guides you step-by-step and provides you with materials that you can use right away with your students.
If you have been teaching for years, Drama Notebook will inspire you with a fresh new approach and innovative ideas!
The site is packed with original, innovative lessons and activities that you will not find anywhere else—and new materials are added monthly.