3 minutes long. Parts for 11-12 actors. Best suited for ages 8-12.
Baba Yaga is a witch from Russian folklore. She's a fearsome witch with iron teeth. She is also known as Baba Yaga Boney Legs, because, despite a ferocious appetite, she is as thin as a skeleton. She lives deep in the forest in a hut perched on chicken legs. Her house has a mind of its own, and can run about!
In this short play, a young girl must rescue her brother from the clutches of Baba Yaga. In her race to save her brother, she takes the time to rescue various forest creatures, and they repay her kindness by bestowing her with magical gifts.
To expand the cast, add another narrator.
Excerpt from the play:
Characters
Narrator
Mother
Olga
Sergei
Three Black Geese
Fish
Squirrel
Mouse
Baba Yaga
Scene
Deep, dark woods.
Narrator: Once upon a time there were two children, Olga and Sergei who lived with their mother at the edge of the deep dark woods. Inside the deep, dark woods, lived Baba Yaga who was a witch who loved to eat children. Her Geese were known for kidnapping little ones.
Mother: I'm going to the market to buy sugar and buns. If you play in the garden, watch out for Baba Yaga's Black Geese.
Olga and Sergei: We know, Mother.
(Mother exits.)
Narrator: But Olga and Sergei did not listen. They went outside, and Sergie was kidnapped by the three Black Geese.
Olga: Oh no! Sergei!
(She runs after him.)
Narrator: She ran and ran, and she ran like the wind. Suddenly, a Fish called out who was lying on the bank beside the river.
Fish: Olga, Olga, Olga!
Olga: I haven't got time to stop. I'm in a rush to get to the deep dark woods to save my brother from Baba Yaga!
Narrator: But Olga did help the Fish, and he gave her a shell as a reward.
Fish: As you have helped me, so I shall help you. If you ever find yourself in trouble, throw the shell over your shoulder and it will help you.
Why Subscribe?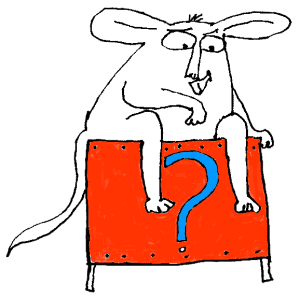 Inside Drama Notebook, you will find a huge collection of well-organized lesson plans, scripts for kids, drama activities, 50 drama games on video and more! Join today and dramatically reduce your planning time while delivering fresh, innovative drama lessons to your students! If you are new to teaching drama, this site will be a Godsend! You will immediately feel confident about teaching drama like an expert. The site guides you step-by-step and provides you with materials that you can use right away with your students.
If you have been teaching for years, Drama Notebook will inspire you with a fresh new approach and innovative ideas!
The site is packed with original, innovative lessons and activities that you will not find anywhere else—and new materials are added monthly.