4 characters. 3F, 1M. 9 pages in length.Approximately 5-10 minutes running time.A competitive comedy for teens written by Diana Burbano.
Beauty Kweens takes place backstage at a teen beauty pageant. Two sisters, Jaden and Keaton, compete for the first time to win a scholarship and the title of Tween Queen of Orange County. Angeli, on the other hand, is a professional and isn't planning on letting anyone get in the way of her and the crown. The truth is that neither Jaden nor Keaton really cares if they win but their lackadaisical attitude convinces Angeli that it's all part of their cunning plan to sabotage her. Will Angeli convince them to throw the contest for her? Will Keaton ever calm down? This comedy for teens wins hands down!
Diana Burbano, a Colombian immigrant, is an Equity actor, a playwright and a teaching artist at South Coast Repertory and Breath of Fire Latina Theatre Ensemble. Her written work has earned her Honorable Mention, Jane Chambers Award 2017, Festival51 2016 winner, and Caliban's Island winner 2017 Headwaters New Play Festival at Creede Repertory. She manages Sleep Till Noon Productions and The Gourmet Detective. Diana is one of the original members of the writers circle for Latino Theatre Association/ Los Angeles. She is also a member of The Dramatists Guild and The Alliance of Los Angeles Playwrights. 
Excerpt from the play:
CAST OF CHARACTERS
Jaden: Sweet, sensible, practical. 13-15
Keaton: Tiny, athletic, goofy, freckled 11-13
Angeli: Tall, pretty, slightly nuts 13-15
Announcer: A stereotypical male voice.
SETTING:
Backstage at a kiddie beauty pageant.
TIME:
Present day.
(Two girls are backstage at a beauty contest. The smallest one is fussing as her sister does her hair. They are staring at the mirrors which are the 4th wall.)
KEATON
(Squirming) I hate this. I hate everything about this. I feel like a performing monkey.
JADEN
Hold still! How did you get bubble gum in your hair?
KEATON
I was using it as a hacky sack–
JADEN
Maybe I can hide it with a bow–
KEATON
UGH!!!
ANGELI
(Strolling in, with a fistful of Pixie Stix. Looking at herself in the large dressing room mirror)
Hey! I'm Angeli, I'm the current number one Pageant Queen in Orange County CA, I've won Baby, Tiny, Junior, and Pre, and I'm going to win Tween today! (Tosses her hair) How are you? Have a Pixie Stix.
KEATON
YUM!!
JADEN
NO!! (Snatches it away and holds it over Keaton's head, where she jumps to get it.) No way, last time you had one of these you stayed up until 3am kicking your soccer ball against the garage door and singing "All about that Bass" at the top of your lungs!
KEATON
"I'm all about dat bass–" (sings merrily)
ANGELI
Cute. She's very cute.
KEATON
I am not!!! I am NOT CUTE! (She's pretty cute)
JADEN
Hi. I'm Jaden and this is my sister.
(Keaton is doing cartwheels; you can see that she's wearing her soccer shorts under the dress.)
ANGELI
I've never seen you pageant before.
JADEN
Oh. It's a verb? Um. This is our first one. My mom's best friend suggested we try, for fun, you know, and the scholarship.
ANGELI
It's about the tiaras.
KEATON
What's that?
ANGELI
Crowns, tiny, crowns! Diadems, coronets, TIARAS! And they can only be worn by those of us spectacular enough to carry them off. (Angeli takes a huge gaudy crown from her bag, puts it on her hair and does a catwalk strut and wave.) You try it.
(She puts the crown on Keaton's head. It slips. She tries to do the runway walk, trips over her feet, falls, comes up quickly)
KEATON
I meant to do that.
ANGELI
(Fake fear) You broke my crown!
JADEN
No she didn't–
ANGELI
You deliberately sabotaged me!
KEATON
What? I just–
ANGELI
I'm telling the judges that both of you cheated!
KEATON
JADEN didn't do anything.
ANGELI
Well, sweet potato, it's your word against mine, and I'm the reigning Miss Crab Cooker Costa Mesa.
Why Subscribe?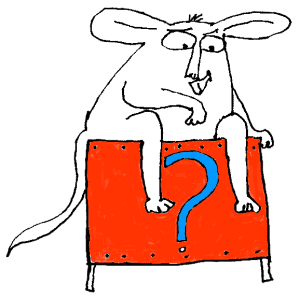 Inside Drama Notebook, you will find a huge collection of well-organized lesson plans, scripts for kids, drama activities, 50 drama games on video and more! Join today and dramatically reduce your planning time while delivering fresh, innovative drama lessons to your students! If you are new to teaching drama, this site will be a Godsend! You will immediately feel confident about teaching drama like an expert. The site guides you step-by-step and provides you with materials that you can use right away with your students.
If you have been teaching for years, Drama Notebook will inspire you with a fresh new approach and innovative ideas!
The site is packed with original, innovative lessons and activities that you will not find anywhere else—and new materials are added monthly.