4 characters. 3M 1F, flexible casting. Approximately 5 minutes running time. Short wizard-themed skit, parodying Harry Potter.
Are you doing a wizard-themed drama camp, workshop, or unit? This delightful short sketch features a messenger who cannot get his words right. It's up to Perry Hotter and his new wizard friends to try and undo a spell that had been cast upon him.
This sketch includes discussion questions, and director's notes about casting, costumes, and simple set design.
Debra A. Cole is a celebrated humanities teacher, youth theatre director, and children's playwright with degrees in journalism, art history, and elementary education. She understands the needs of young performers and their directors and creates pieces that encourage engaging discussion, creative thought, and quirky playfulness. Her goal is that young performers discover the power and delight that theatre brings to actors and audiences alike.
Visit her website:
www.debraacole-playwright.com
Excerpt from the play:
CHARACTERS
PERRY HOTTER — (M) birthday boy, good heart
HAGIS — (M/F) large and confuses words
DON — (M) great friend
PEONIE — (R) great friend
(The action takes place in modern wizard times in a young boy's bedroom.)
(Lights come up on a young boy's bedroom. An alarm goes off and the young boy awakes.)
PERRY HOTTER
My 10th birthday! I can't put my finger on it, but I feel like today is going to be special, or my name isn't Perry Hotter.
(A big crash is heard off stage. A large man stumbles into the bedroom.)
HAGIS
Blimey, that door was easier to break down than one would INK!
PERRY HOTTER
(a bit scared) Ink? Who are you? What are you doing in my room? (suddenly has an idea) Wait a minute, are you here because it is my birthday?
HAGIS
Yes! My name is Hagis, and I am here to take you to your new pool.
PERRY HOTTER
My new pool? I'm confused. I don't have an old pool.
HAGIS
(embarrassed) Did I say pool? I meant school. I am here to take you to your new school.
PERRY HOTTER
(excited) I knew it! I always knew something great would happen on my 10th birthday!
HAGIS
Well, I'm here to tell you something. (takes a deep breath) You're a lizard, Perry.
PERRY HOTTER
(confused) I'm a what?
HAGIS
You heard me.
PERRY HOTTER
(confused) I'm a lizard?
HAGIS
No! Did I say lizard? I meant WIZARD! You're a Wizard, Perry!
PERRY HOTTER
(trying to be calm) Okay, while I love that I am an actual wizard, I am a bit confused why you keep saying the wrong words. First, you wanted to take me to a new pool, then you called me a lizard. Are you okay, Hagis?
HAGIS
Darn it, I can't get anything right. They give me one job: bring the boy wizard to school, and I go and try to bring a lizard to a pool. I'm a dress.
PERRY HOTTER
You're a dress?
HAGIS
NO! NO! I'm a mess – not a dress! (breaks down)
PERRY HOTTER
(consoling) Take it easy, Hagis. Surely you've done something right today.
HAGIS
(remembering something positive) I did! I brought two new ends along to meet you.
PERRY HOTTER
Two new ENDS?
HAGIS
DARN IT! FRIENDS, not ENDS!
(A boy and a girl enter into the bedroom. They look irritated.)
Perry Hotter, may I present two soon-to-be wife-long FRIENDS Don and Peonie.
PEONIE
(shaking head – irritated) He's been switching words around all day.
Why Subscribe?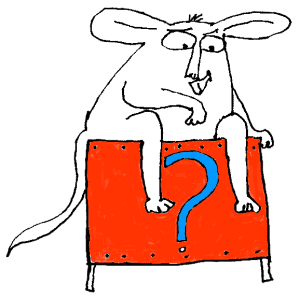 Inside Drama Notebook, you will find a huge collection of well-organized lesson plans, scripts for kids, drama activities, 50 drama games on video and more! Join today and dramatically reduce your planning time while delivering fresh, innovative drama lessons to your students! If you are new to teaching drama, this site will be a Godsend! You will immediately feel confident about teaching drama like an expert. The site guides you step-by-step and provides you with materials that you can use right away with your students.
If you have been teaching for years, Drama Notebook will inspire you with a fresh new approach and innovative ideas!
The site is packed with original, innovative lessons and activities that you will not find anywhere else—and new materials are added monthly.