6 characters, flexible casting. Approximately 10 minutes running time. Funny fairy tale play about overprotective parents.
In this short play by Debra A. Cole, a princess must venture through a vicious forest to get help for her sick parents. Her parents, the king and queen, decide to cover her with bubble wrap to protect her. But the bubble wrap only gets in the way when she encounters dangerous creatures.
This play is about finding one's hidden strengths! The script includes discussion questions, and director's notes on casting and simple set design.
Debra A. Cole is a celebrated humanities teacher, youth theatre director, and children's playwright with degrees in journalism, art history, and elementary education. She understands the needs of young performers and their directors and creates pieces that encourage engaging discussion, creative thought, and quirky playfulness. Her goal is that young performers discover the power and delight that theatre brings to actors and audiences alike.
Visit her website:
www.debraacole-playwright.com
Excerpt from the play:
CHARACTERS
PRINCESS BRODIE — (F) overprotected princess – always free from hurt and harm
KING ASIM — (M) overly protective father
QUEEN LOTTIE — (F) reasonable mother trying to talk sense to the King
HAWK— (M/F) vicious creature of the air
BEAR — (M/F) vicious creature of the trees
SNAKE — (M/F) vicious creature of the land
(The action takes place in fairytale times in a castle and on a forest path.)
(Lights come up in a royal chamber. There in two elegant chairs sit King Asim and Queen Lottie. Both are coughing dramatically and look very tired and ill.)
SCENE 1
KING ASIM
(coughs) We need to ask for help, dear wife.
QUEEN LOTTIE
No! We must be strong. (coughs) It's just flu season here at the castle, and our enemies must not see weakness in us. No one needs to be bothered. (coughs)
KING ASIM
We need to send word to our dear Princess Ada. She can help us. (coughs)
QUEEN LOTTIE
NO, my love. Our first-born daughter is busy with her new kingdom and family. We must not bother her. We raised her to not have strife, worry, or trouble in her life. Our sickness shall not be her downfall.
KING ASIM
But she is a nurse, dear. It's what she does in her kingdom. If not Princess Ada, what about Princes Brodie? (coughs)
QUEEN LOTTIE
Princess Brodie? Our beautiful and fragile youngest? (coughs) We cannot subject her to the possibility of catching this nasty flu bug. We have kept her from the harshness of the world, and now we must protect her from the burden of illness.
KING ASIM
Dear Queen, she surely can survive with SOME discomfort in her life. (coughs)
QUEEN LOTTIE
(yelling and coughing) I will not hear of it! (coughs) No daughter of mine shall feel pain…EVER!
KING ASIM
(coughs) Dear, we need help. Princess Ada is skilled as a caregiver. We need to ask for her to come and care for us.
QUEEN LOTTIE
Okay, let's say I do agree to send for help. We can't send any of our subjects to alert her. They'll think we are weak. (cough)
KING ASIM
We ARE weak right now, dear. (coughs) We are sick.
QUEEN LOTTIE
You know what I mean. No one can know.
KING ASIM
If you really insist that NO ONE know, then sending Princess Brodie is the only answer.
QUEEN LOTTIE
But, how will she make it through the Vicious Forest to Princess Ada's kingdom? She has never had to overcome anything. (coughs)
KING ASIM
That is your fault, dear. You have made life too easy for her. Just like you did for Princess Ada.
QUEEN LOTTIE
But they are my girls. (coughs)
KING ASIM
Perhaps it is time for our youngest to struggle. (cough) By her age, I had already battled the Dragon Matilda. She was horrible, but I survived. (calls to stage right) Princess Brodie, will you please join us in the royal chamber?
(Princess Brodie enters stage right, and both King Asim and Queen Lottie continue to cough.)
PRINCESS BRODIE
(worried) Oh, no. What are you doing?
KING ASIM
It's called sickness, daughter.
PRINCESS BRODIE
Sickness? It looks awful. Why would any choose to have such a thing?
QUEEN LOTTIE
It wasn't our choice, daughter. (coughs) But stay back, we don't want you to catch this.
PRINCESS BRODIE
But I've never been sick. Why would I want to catch it?
KING ASIM
No, your mother has made sure that you were never near anyone who was sick. She kept you safe, so you would never feel the discomfort. (coughs)
PRINCESS BRODIE
Has Ada ever felt sick?
QUEEN LOTTIE
She didn't while living here in the castle. I am sure she now knows pain and sickness.
PRINCESS BRODIE
How awful.
KING ASIM
That said, daughter. We need your help.
PRINCESS BRODIE
Anything, father.
KING ASIM
We need you to make the journey to your sister to ask for her help.
PRINCESS BRODIE
But Ada lives across the Vicious Forest.
KING ASIM
Yes.
QUEEN LOTTIE
(nervously) Maybe we should just wait out the flu (cough) symptoms. (coughs)
PRINCESS BRODIE
(worried) You said to NEVER go there, mother.
KING ASIM
You can do this, Brodie. (coughs)
PRINCESS BRODIE
But the Vicious Forest is full of horrible beasts. I'm not ready.
QUEEN LOTTIE
(coughs) See, dear, she's not ready.
KING ASIM
Dear…
QUEEN LOTTIE
(has an idea) I have an idea! (coughs) I will agree to let Princess Brodie make her way through the Vicious Forest…
PRINCESS BRODIE
(worried) Oh, now, father, you don't have to…
QUEEN LOTTIE
…IF I can do what I need to do to prepare her.
PRINCESS BRODIE
Please, prepare me, your majesty.
KING ASIM
Fine. (coughs) I am starting to feel worse. Prepare her, so we can start to feel better.
(Queen Lottie grabs a large roll of bubble wrap from under her royal chair.)
Bubble wrap?
PRINCESS BRODIE
Bubble wrap! It always protects things!
Why Subscribe?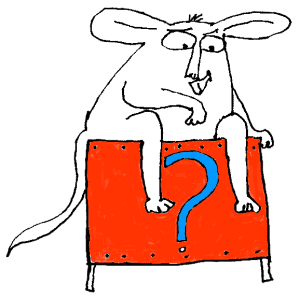 Inside Drama Notebook, you will find a huge collection of well-organized lesson plans, scripts for kids, drama activities, 50 drama games on video and more! Join today and dramatically reduce your planning time while delivering fresh, innovative drama lessons to your students! If you are new to teaching drama, this site will be a Godsend! You will immediately feel confident about teaching drama like an expert. The site guides you step-by-step and provides you with materials that you can use right away with your students.
If you have been teaching for years, Drama Notebook will inspire you with a fresh new approach and innovative ideas!
The site is packed with original, innovative lessons and activities that you will not find anywhere else—and new materials are added monthly.