3 characters. 1F, 2M. Approximately 10 minutes running time. Comedic short play based on a Mark Twain tale. Very funny use of language!
Students had better practice their tongue-twisters before taking this play on! Mark Twain loved the humor of conflicting language styles, and this incongruity is the comic essence of "Buck Fanshaw's Funeral."
In this short play, a highly educated, well-meaning minister from the east has been called to serve in a Nevada mining town. He is baffled by the local dialect, a mix of clichés and jargon drawn from card playing and billiards. When fireman Scotty Briggs, visits the minister to arrange a funeral, he finds the minister's stilted language equally baffling.
"Buck Fanshaw's Funeral" is based on chapter 47 of "Roughing It," by Mark Twain (1872).
This script is part of a fantastic collection of plays based on the work of Mark Twain. The playwright, David Carkeet, has published this collection on Drama Notebook in the hopes that it will inspire younger generations to embrace the wit and wisdom of one of America's most-beloved writers.
There are six plays in all. They may be performed individually, or as part of a show for middle-school and high-school entitled, "An Evening of Mark Twain."
Also included:
Mark Twain fun facts
More history on the play
Suggestions for a Mark Twain performance
Excerpt from the play:
CHARACTERS
Reverend Joseph Duncan: Male, twenties or thirties, spectacles, formal but not cold
Scotty Briggs: Male, lively and loquacious, salt of the earth, plain-spoken; any age
Mrs. Ellen Duncan: Female, more relaxed than her husband; nothing gets by her
SETTING
A mining town in Nevada–(1) the minister's office in the parish house next to the church, (2) the sanctuary of the church
TIME
1860s
MRS. DUNCAN
You have a visitor.
(Scotty steps forward, hand outthrust)
SCOTTY
Scotty Briggs, your Reverence.
(Rev. Duncan rises and shakes his hand.)
REV. DUNCAN
I'm pleased to meet you, Mr. Briggs. Is there . . . has there been a fire?
SCOTTY
Not yet. But there will be before the day is over, more'n likely.
(Scotty removes his helmet and sets it on the minister's desk.)
MRS. DUNCAN
Mr. Briggs, may I get you some coffee?
SCOTTY
I reckon not, missus. Too much trouble.
MRS. DUNCAN
It's no trouble at all. Black and strong?
SCOTTY
You've hit it square, missus.
(Mrs. Duncan smiles and exits.)
REV. DUNCAN
Please sit, Mr. Briggs. How may I help you?
SCOTTY
(sitting)
You run the doxology works next door, is that right?
REV. DUNCAN
Pardon me?
SCOTTY
The gospel mill. You the boss?
REV. DUNCAN
Ah. I am indeed the shepherd in charge of the flock whose fold is next door.
SCOTTY
The which?
REV. DUNCAN
The spiritual advisor of the believers whose sanctuary adjoins.
(Scotty rears back in his chair and looks at the minister.)
SCOTTY
You ruther got the hold over me, pardner. I reckon I can't call that hand. I fold.
REV. DUNCAN
Beg pardon?
SCOTTY
You've got the bulge on me.
(The two men stare at each other, at an impasse. Scotty blows his nose into a red bandanna and wipes his eyes with his sleeve.)
REV. DUNCAN
(tentatively, politely)
Shall we begin again?
SCOTTY
Begin again! That's the idea. Pardon me if I snuffle, your Reverence. It's on account of Buck Fanshaw. He's passed in his checks, you see, and we want to give him a prime send-off, and so the thing I'm on now is to roust out somebody to jerk a little chin music for us and waltz him through handsome.
REV. DUNCAN
(shifting uneasily)
Mr. Briggs, could you possibly simplify your observations in some way? Would it not expedite matters if you restricted yourself to categorical statements of fact unencumbered with obstructing accumulations of metaphor and allegory?
SCOTTY
You've raised me out, pard.
REV. DUNCAN
I still fail to catch your meaning.
Why Subscribe?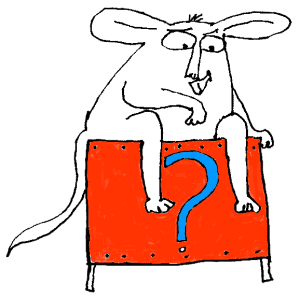 Inside Drama Notebook, you will find a huge collection of well-organized lesson plans, scripts for kids, drama activities, 50 drama games on video and more! Join today and dramatically reduce your planning time while delivering fresh, innovative drama lessons to your students! If you are new to teaching drama, this site will be a Godsend! You will immediately feel confident about teaching drama like an expert. The site guides you step-by-step and provides you with materials that you can use right away with your students.
If you have been teaching for years, Drama Notebook will inspire you with a fresh new approach and innovative ideas!
The site is packed with original, innovative lessons and activities that you will not find anywhere else—and new materials are added monthly.