10+ characters, flexible casting. Approximately 10 minutes long. Original play script about bugs and insects perfect for primary grades.
Do you know the difference between a bug and an insect? Have you ever heard of a pink dragonfly? Did you know that butterflies actually taste with their feet? Spend some time in this summer garden and learn about the many different characters that make up this backyard ecosystem. Designed especially for students in primary grades.
Teri Hegarty is a Massachusetts-based playwright whose work is both eclectic and unconventional. Some of her recent plays include: THE PERSISTENT PERP (Selected for Jakespeare Virtual Theatre Company's First Annual One-Minute Play Festival); THE ADIVINA IN NEVER WRONG (Winner of the 2021 New Works Initiative at The College of Saint Mary, Omaha, NE); BETWEEN A ROCK AND A CHARRED PLACE (Selected for the 2021 Crafton Hills College New Works Festival); PEP TALK (published in "Molecule," Spring 2021 Issue 4); THE SILVER BULLET (Finalist – 2020 Red Bull Theatre Short New Play Festival); and NO EXIT: A DRIVE-THRU EXISTENTIAL EXPERIENCE (Finalist – 2020 ARTemis Arts Wisdom Anthology). Her love of theatre was greatly influenced by her many summers in the Berkshires and her two educational fellowships with the Williamstown Theatre Festival (coordinating publicity). Hegarty is a member of the Dramatists Guild of America, Inc.
Excerpt from the play:
CHARACTERS:
Garden Explorers
Explorers 1-14
Garden Inhabitants
Bumblebee 1
Bumblebee 2
Butterfly
Cat
Caterpillar
Flowers 1
Flower 2
Ladybug 1
Ladybug 2
Pink Dragonfly
Spider
Chorus (everyone on stage)
TIME: Summer, Mid-afternoon, the Present
SETTING: A garden
At rise: A garden filled with flowers, plants, and trees. A cat sits in the corner licking its paws. Background music begins accompanied by the sound of stomping feet (mimicking the sound of a marching army of ants). Chorus and players chime in reciting lines as they march their feet to the beat while entering. Their voices start out loud and then reduce in volume as the verse ends. (Optional: Chorus players who do not have a specific character assignment can be dressed as different bugs such as ants, grasshoppers, caterpillars, or even birds such as robins, etc.)
(Characters step forward as they speak and then step back and mingle with the other garden characters when they are through speaking. All characters speak to the audience unless otherwise noted.)
CHORUS
Bugs, bugs, bugs, bugs.
Bugs, bugs, bugs, bugs.
Bugs, bugs, bugs, bugs.
Bugs, bugs, bugs, bugs.
Bugs, bugs, bugs, bugs.
(Optional: Throughout the production soft background music continues with background beat from above.)
(EXPLORER 1 and EXPLORER 8 step forward)
EXPLORER 1
They crawl.
EXPLORER 8
They fly.
EXPLORER 1 & EXPLORER 8 (In unison)
Some barely creep on by.
CHORUS
Bugs, bugs, bugs, bugs.
(EXPLORER 2 and EXPLORER 9 step forward)
EXPLORER 9
They buzz.
EXPLORER 2
They hiss.
EXPLORER 9 & EXPLORER 2 (In unison)
A few may even kiss.
EXPLORER 3 (Aside to the audience)
Yuck!
CHORUS
Bugs, bugs, bugs, bugs.
(EXPLORER 10 and EXPLORER 3 step forward)
EXPLORER 10
They're big.
EXPLORER 3
They're small.
EXPLORER 10 & EXPLORER 3 (In unison)
Some are hardly there at all.
CHORUS
Bugs, bugs, bugs, bugs.
(EXPLORER 4 and EXPLORER 11 step forward)
EXPLORER 4
They're brown.
EXPLORER 11
They're green.
EXPLORER 4 & EXPLORER 11 (In unison)
A few with spots I've seen.
(LADYBUGS step forward and show their spots)
CHORUS
Bugs, bugs, bugs, bugs.
(EXPLORER 5 and EXPLORER 12 step forward)
EXPLORER 5
Some blink.
EXPLORER 12 (Holding own nose)
Some stink.
EXPLORER 5 & EXPLORER 12 (In unison)
A few are even pink!
(PINK DRAGONFLY steps forward and takes a bow)
CHORUS
Bugs, bugs, bugs, bugs.
Bugs, bugs, bugs, bugs.
(Slight pause)
(EXPLORER 6 and EXPLORER 13 step forward)
EXPLORER 6
Did you know that all bugs are insects but that not all insects are bugs?
EXPLORER 13
It's true. And while it may sound a bit confusing, it can easily be explained.
EXPLORER 6
Just keep in mind that there are lots of insects in the world.
(EXPLORER 14 and EXPLORER 7 step forward)
EXPLORER 14
That's right. Over 80 percent of all known animal species on Earth are insects.
EXPLORER 7
And the scientists who study them . . .
EXPLORER 14
Known as entomologists.
EXPLORER 7
. . . need a way to track and classify all the different kinds of insects. They base their classification on the structure of an insect's body, the wings, and even the shape of the insect's mouth.
EXPLORER 14
Insects are invertebrates . . .
EXPLORER 7
. . . which means they don't have a backbone . . .
EXPLORER 14
. . . and their bodies are divided into three parts. They usually have three pairs of legs, two pairs of wings, and antennae. Flies, ladybugs, mosquitos, butterflies, and bees are all examples of insects.
EXPLORER 6
Bugs, or true bugs as they are often called, are a type of insect. Unlike insects such as the grasshopper that chews its food, most true bugs have a mouth that is a tube-like beak that sucks juice from plants. In addition, many of them have front wings that are half hardened and half-soft. Aphids and cicadas are examples of true bugs.
EXPLORER 14 (To EXPLORER 6)
But what about ticks and spiders?
EXPLORER 6 (To the audience and EXPLORER 14)
Ticks and spiders are arachnids. Arachnids usually have four pairs of legs and a body with two segments. While not scientifically accurate, true bugs, insects, and arachnids are all often just called bugs. It's a general reference that is now commonly used and has become widely accepted.
(The SPIDER comes forward and shows its 8 legs. The CAT curiously begins to chase the SPIDER about the stage before they both settle down in the garden.)
Why Subscribe?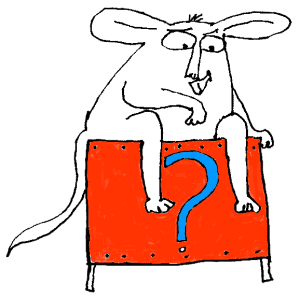 Inside Drama Notebook, you will find a huge collection of well-organized lesson plans, scripts for kids, drama activities, 50 drama games on video and more! Join today and dramatically reduce your planning time while delivering fresh, innovative drama lessons to your students! If you are new to teaching drama, this site will be a Godsend! You will immediately feel confident about teaching drama like an expert. The site guides you step-by-step and provides you with materials that you can use right away with your students.
If you have been teaching for years, Drama Notebook will inspire you with a fresh new approach and innovative ideas!
The site is packed with original, innovative lessons and activities that you will not find anywhere else—and new materials are added monthly.