8 characters, flexible gender casting. Approximately 6 minutes running time. A moose needs help on her way to work, but various animals refuse to come to her aid.
Mable the Moose is riding her bike to work when she gets a flat tire. After two pigs and a pair of mimes refuse to help her, a family of hedgehogs comes along and fixes her tire. This funny short play by Debra A. Cole helps students learn about the value of helping others.
This script includes discussion questions and director's notes on casting and set design.
Debra A. Cole is a celebrated humanities teacher, youth theatre director, and children's playwright with degrees in journalism, art history, and elementary education. She understands the needs of young performers and their directors and creates pieces that encourage engaging discussion, creative thought, and quirky playfulness. Her goal is that young performers discover the power and delight that theatre brings to actors and audiences alike.
Visit her website:
Excerpt from the play:
CHARACTERS
MABEL — (F) moose bike rider on her way to work
PIG 1 — (M/F) basketball player – total jocks
PIG 2— (M/F) basketball player – total jocks
RABBIT 1 — (M/F) rabbit mime
RABBIT 2 — (M/F) rabbit mime
PAPA HEDGEHOG — (M) kind and loving
HEDGEHOG 1 — (M/F) helpful
HEDGEHOG 1 — (M/F) helpful
(The action takes place modern day on an open road and in a classroom.)
(Lights come up on Mabel the Moose peddling through the audience. Mabel is wearing a backpack and a helmet. She is happy and whistling as she rides. Once on stage, Mabel looks down, stops, and realizes something is wrong.)
SCENE 1
MABEL
Oh, no! A flat tire, and on my first day of work. Okay, I can do this. (starts to look through backpack) Surely, I brought my pump. (searches dramatically without success) Nope. Nothing. (looks around) I don't want to be late, so hopefully someone on the road can help me.
(Pig 1 and Pig 2 enter stage right dribbling basketballs and move toward Mabel. Pig 1 and Pig 2 both have backpacks.)
Oh, good! Here come two pigs. They look harmless enough. You can never be too sure out here on the open road. Excuse me!
(Pig 1 and Pig 2 stop dribbling.)
PIG 1
What's up, moose? Got problems?
MABEL
Yes, I do!
PIG 2
(looks at tire) Bummer, man. Looks like you have a flat.
MABEL
I see you two have basketballs.
PIG 1
Off to the first day of school, and then practice. We always have our basketballs and all the necessary equipment with us.
PIG 2
Yep, we have extra basketballs, uniforms, sweat bands…
PIG 1
We sweat a lot!
PIG 2
Proteins bars, water bottles, you know, everything.
MABEL
You wouldn't happen to have a pump for your basketballs in those backpacks, would you?
(Pig 1 & Pig 2 look at each other nervously.)
It would just take a second, and it would help me so much. You see, I'm going to be late for my first day of work if I don't fix this tire.
PIG 1
Yeah… you see… we uh….
PIG 2
Can't be late for our first day of school.
PIG 1
Right!
MABEL
But it won't take but just a minute.
PIG 1
Uh, yeah, right… plus, you see… we may not really know how to use the pump.
PIG 2
Nope, never tried.
PIG 1
Yeah, that's what the team manager does. Pumping up basketball is for people without talent. Not us.
PIG 2
Yeah, we're the talent!
MABEL
Well, it's easy. I will teach you how if you will just help me.
PIG 1
Right. Sorry, Moose. You are on your own. We just can't take the time. Minutes spent here are minutes we won't have later to practice our mad skills.
PIG 2
Right. We got big dreams of making it big in the ABA, Animal Basketball Association.
PIG 1
We're going to have HUGE mansions right next to each other once we make it big.
PIG 2
Peace out, Moose!
(Both Pig 1 and Pig 2 dribble basketball off stage.)
PIG 1
(while exiting) You can catch us on TV or in the stands, once we are STARS!
MABEL
Well, that wasn't very helpful. (looking off stage right) But, wait someone else is coming this way. Surely, they will help.
Why Subscribe?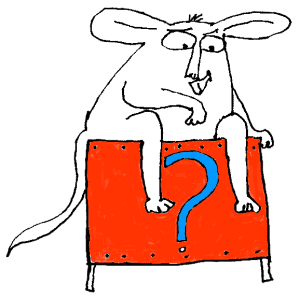 Inside Drama Notebook, you will find a huge collection of well-organized lesson plans, scripts for kids, drama activities, 50 drama games on video and more! Join today and dramatically reduce your planning time while delivering fresh, innovative drama lessons to your students! If you are new to teaching drama, this site will be a Godsend! You will immediately feel confident about teaching drama like an expert. The site guides you step-by-step and provides you with materials that you can use right away with your students.
If you have been teaching for years, Drama Notebook will inspire you with a fresh new approach and innovative ideas!
The site is packed with original, innovative lessons and activities that you will not find anywhere else—and new materials are added monthly.