2 characters; 1F, 1M; 13 pages in length. Approximately 10-15 minutes running time. A comedy for teens written by Luke Stapleton.
Bus Lessons is about Michael, a boy with special needs, who has never felt like he truly fits in. His morning conversation with the quiet Kirstie is about to go the same way as all of his other attempts to make friends – down the drain. But when Kirstie sees Michael's good intentions, she tries to teach him the most difficult of life lessons; how to talk to people. This is a heart-warming short play about learning to understand one another, despite the differences that might appear to divide us, and the value of being considerate & respectful. You will fall in love with these two characters!
AUTHOR BIO:
Luke Stapleton is a writer from The Wirral. He was awarded a BAFTA scholarship for his MA Screenwriting course at Liverpool John Moores University and has seen his short plays produced by Culture Clash Theatre, Little Pieces of Gold, Mad Apple Collective, and Redgates Theatre. Luke works in TV development, where he loves to read and work on scripts for stage and screen, and he never feels more at home than sitting at his desk writing.
Excerpt from the play:
CHARACTERS
MICHAEL: 12–14 years old, a boy with mild special needs. He understands every core subject but not how to talk to people. He's used to being laughed at but not listened to.
KIRSTIE: 12–14 years old, a girl with a bit of an attitude, but a big heart. We get the impression that she has also fallen victim to bullying.
TIME: 8:45 am

SETTING: The top deck of a bus on the way to school (NB., not a school bus – there are students from numerous different schools on board, along with other passengers).
(The morning commute to school. KIRSTIE stares out of the window at the streets she knows so well, tired. A chorus of children laughing and shouting can be heard around her, but she ignores it. The seat next to her is free. MICHAEL enters, his backpack on, and strolls down the aisle, looking for a seat. He stops at the empty seat and stares at KIRSTIE. Nervous. He looks around but there's definitely nowhere else he can go. He returns to KIRSTIE.)
MICHAEL
I really don't want to sit here but I've got to, is that alright?
(KIRSTIE turns to him.)
KIRSTIE
What?
MICHAEL
I said I really don't want to sit in this seat but I've got to, then I asked you if that was alright. There's nowhere else I can go.
(KIRSTIE shrugs, then looks back out the window. MICHAEL doesn't know what to do.)
MICHAEL
So is – is – is that alright?
KIRSTIE
Yes, that's alright.
MICHAEL
Alright. (Michael sits down but won't take his eyes off Kirstie.)
MICHAEL
Who are you?
KIRSTIE
Kirstie.
MICHAEL
Kirstie, Kirstie, Kirstie, I don't know any Kirstie's. My name is Michael, but you can call me Mikey. I like it when people call me that. So, why do you have your hair like that? It makes you look like a boy. Like a fat boy.
KIRSTIE
…Because… I like it?
MICHAEL
You like looking like a fat boy?
KIRSTIE
Do you?
Why Subscribe?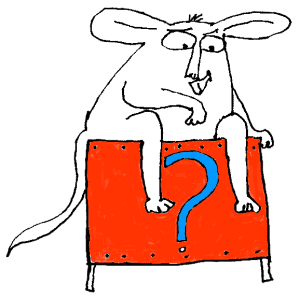 Inside Drama Notebook, you will find a huge collection of well-organized lesson plans, scripts for kids, drama activities, 50 drama games on video and more! Join today and dramatically reduce your planning time while delivering fresh, innovative drama lessons to your students! If you are new to teaching drama, this site will be a Godsend! You will immediately feel confident about teaching drama like an expert. The site guides you step-by-step and provides you with materials that you can use right away with your students.
If you have been teaching for years, Drama Notebook will inspire you with a fresh new approach and innovative ideas!
The site is packed with original, innovative lessons and activities that you will not find anywhere else—and new materials are added monthly.