5 characters. 2M, 3F; 12 pages in length. Approximately 10-15 minutes running time. A nature comedy for teens written by Thomas J. Misuraca.
Camp Soggy Lake is a comedy about getting a group of uninterested teens to recognize the beauty of nature around them. A camp counselor tries to show four campers how much fun they can have at Camp Soggy Lake. But they are all distracted by their own self-interests (most of those being electronic devices). The counselor's attempts to convince the campers that they'll have more fun outdoors is comically futile. Once she gives up, the campers one by one begin to discover something about Soggy Lake that appeals to them.
Thomas J. Misuraca studied Writing, Publishing, and Literature at Emerson College in his hometown of Boston. After graduation, he moved to Los Angeles where he splits his time between writing and graphic design. Over 100 of his short plays have been produced or stage read in almost every major city in the US, as well as Canada, the UK, New Zealand, and South Korea. They've won over twenty audience favorites and judges' awards. Eight of his full-lengths have been produced, including Geeks! The Musical, which went on to be produced Off-Broadway in 2019. In 2014, his full-length superhero play, Golden Age, won the Pickering Award, and Little Black Book won the Las Vegas Little Theatre's New Work Award. In 2016, he was accepted into the New Works Studio at Scripps Ranch Theatre in San Diego. He spent nine months developing a modern adaptation of Cyrano de Bergerac called Cyber-O, which was a 2018 runner-up for the Pickering Award. Tom has written many plays for young audiences. His ten-minute play, Add Nauseam, helped a forensics class in Iowa get to the finals. And his one-minute plays have been featured for many years in the Gi60 #NextGen festival in Brooklyn, NY. Tom is a member of the Alliance of Los Angeles Playwrights, First Stage L.A. (where he served as President of the Board for four years), and The Dramatist Guild. For more information, please visit www.tommiz.com.
Excerpt from the play:
CAST OF CHARACTERS
MAGGIE: a perky camp counselor, late teens.
CARLY: a pale, bookworm camper.
BOBBY: a TV-obsessed camper.
SASHA: a cell phone/social media-obsessed camper.
ALEX: a video game-obsessed camper.
Setting: The edge of Camp Soggy Lake.
Time: A summer afternoon.
LIGHTS UP ON: The edge of Soggy Lake. MAGGIE, the camp counselor is leading a group of campers on a tour. Up front are SASHA, looking at her iPhone; ALEX, playing a handheld video game; CARLY, shielding herself with an umbrella and weighed down by a book-stuffed backpack slung over her shoulder; and BOBBY, who is distracted.
MAGGIE
And this is the highlight of Camp Soggy Lake– The Soggy Lake.
(Only BOBBY and CARLY glance at it, they are unimpressed.)
CARLY
It's outside?
MAGGIE
Of course it's outside, it's a lake.
CARLY
In the sun?
MAGGIE
If you need sunscreen, I have a tube.
CARLY
I'm wearing three coats.
BOBBY
No, you're not. You're wearing a T-shirt.
CARLY
Three coats of sunscreen, you dim wit.
MAGGIE
Carly! No need for name-calling.
ALEX
(still looking at his game) I made it to level 54!
MAGGIE
You guys can go swimming if you want.
SASHA
(still looking at phone) I can't get a signal here, either.
MAGGIE
I told you, Sasha. There are no cellular towers out here.
SASHA
So?
BOBBY
That means no service, dim wit.
MAGGIE
Bobby! What did I just say?
BOBBY
There are no cellular towers out here.
MAGGIE
Before that.
BOBBY
I told you, Sasha?
MAGGIE
No name-calling!
BOBBY
Fine. Can I go watch TV?
MAGGIE
This is a camp. We don't have a TV.
BOBBY
(panicked) No TV? For two weeks? How will I survive?
MAGGIE
Like every other camper has the three years I've worked as a counselor here. Well, except that one who… well… I told him not to try to pet that bear.
(All the campers, except ALEX, look at her in horror. MAGGIE starts laughing.)
MAGGIE (CONT'D)
I'm kidding. A little camp humor.
BOBBY
The counselors at Camp Laugh-a-Lot are funnier.
MAGGIE
Is that where you went last year?
BOBBY
It's a TV show.
MAGGIE
We have a movie night on Tuesday. We're showing Meatballs.
BOBBY
Why are you showing us movies about Italian food?
MAGGIE
No, it's a movie about summer camp. Starring Bill Murray. It's from the '80s.
SASHA
Oh my God, that's like ancient. I hope I get a signal that night so I can watch something better on YouTube.
BOBBY
Can I watch it with you?
SASHA
Not after you called me a dim wit, dim wit.
MAGGIE
Sasha!
Why Subscribe?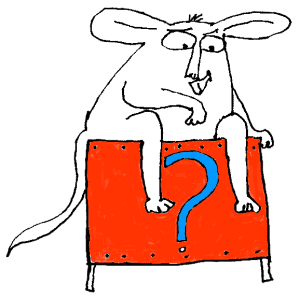 Inside Drama Notebook, you will find a huge collection of well-organized lesson plans, scripts for kids, drama activities, 50 drama games on video and more! Join today and dramatically reduce your planning time while delivering fresh, innovative drama lessons to your students! If you are new to teaching drama, this site will be a Godsend! You will immediately feel confident about teaching drama like an expert. The site guides you step-by-step and provides you with materials that you can use right away with your students.
If you have been teaching for years, Drama Notebook will inspire you with a fresh new approach and innovative ideas!
The site is packed with original, innovative lessons and activities that you will not find anywhere else—and new materials are added monthly.