9 characters. 5 minutes running time. The animals of the forest gather to celebrate the changing of the seasons.
It's the very first winter for two bunnies. Uncertain of what to do when the weather changes, they look to other creatures for guidance. Should they fly south? Maybe gather nuts? How about hibernation? The bunnies learn to trust their instincts, embrace nature, and CELEBRATE the changing of the seasons.
This play was written as part of a larger collection of short plays about winter. It has been performed by many groups of elementary through high school students. It is especially fun to incorporate music and dance into the sweet story.
About the Author…
Jennifer Reif has enjoyed more than 25 years in theatre and arts education in the Seattle area. She holds her BA in theatre from Morningside College and also studied at Oxford University in England. She is the co-founder of both Clay and Play, a summer arts program for youth, and SecondStory Repertory Theatre. Her time performing with The Children's Theatre Company in Minneapolis inspired much of her teaching and writing. Jennifer is also a frequent contributor to Drama Notebook. She is a member of AATE (American Alliance for Theatre and Education) and loves to spend time in the woods.
Excerpt from the play…
CHARACTERS:
BUNNY 1: (the wise one)
BUNNY 2: (the goofy one)
MAPLE TREE: (older and perhaps grumpy)
CEDAR TREE: (kind and wise)
SQUIRREL 1: (the boss)
SQUIRREL 2: (silly and loves to eat)
BIRD: (explorer, adventurer, traveler)
BEAR: (tired and ready to hibernate)
NARRATOR: (leading narration)
*Feel free to modify or add characters as needed.
*Consider having the animals come up with their own character name.
*If you are performing this online, consider having cameras on for only those characters who are speaking in that scene.
*Costumes- Perhaps each actor wears a color that represents their character. Perhaps ears or feathers, or a headpiece?
*Props- Simple things like leaves, snowflakes, or branches can be fun.
*Consider adding music and sound effects.
NARRATOR: It's a crisp fall day. Two bunnies are having a splendid time. They are hopping, chasing, and playing. (If you are performing this online, we see the bunnies doing this in their own frame.) Suddenly a leaf falls from a tree. (Maple Tree shows a leaf falling in slow motion in front of the camera. Explore the use of space and levels for these effects.)
BUNNY 1: Did you see that?
BUNNY 2: See what?
BUNNY 1: This leaf. It just fell from that tree.
BUNNY 2: That's not a leaf. Leaves are green. Don't you know anything?
BUNNY 1: I know what I saw, and this leaf fell from that tree.
BUNNY 2: Hm…let me see. It kind of looks like a leaf, It smells like leaf. It tastes like a leaf…But I'm sure it's not a leaf.
BUNNY 1: Well I'm certain that it is.
NARRATOR: Suddenly a wind blows through the field.
(We see the trees and the bunnies move and look around as the wind blows. What ideas to students have to show the wind? Might they use fabric or have things floating through their frames?)
BUNNY 1: Brrrr. (shivers) I just felt a little chill. It's getting cold, don't you think?
BUNNY 2: You know, you're right. It is a little breezy.
BUNNY 1: Hey, do this. (wiggles to fluff fur)
BUNNY 2: That looks funny.
BUNNY 1: It might look funny, but it makes you warmer.
BUNNY 2: (fluffs fur too.) You're right.
BUNNY 1: I don't know why, but everything seems just a little different today.
MAPLE: More new bunnies! Every year it's the same thing. Oh! It's a leaf! Oh! It's getting colder…same old, same old…
CEDAR: I know, but it's exciting! This is their very first autumn and their very first winter.
BUNNY 2: Winter! I love winter! Winter, winter winter…What's winter?
Why Subscribe?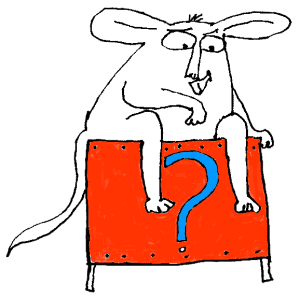 Inside Drama Notebook, you will find a huge collection of well-organized lesson plans, scripts for kids, drama activities, 50 drama games on video and more! Join today and dramatically reduce your planning time while delivering fresh, innovative drama lessons to your students! If you are new to teaching drama, this site will be a Godsend! You will immediately feel confident about teaching drama like an expert. The site guides you step-by-step and provides you with materials that you can use right away with your students.
If you have been teaching for years, Drama Notebook will inspire you with a fresh new approach and innovative ideas!
The site is packed with original, innovative lessons and activities that you will not find anywhere else—and new materials are added monthly.