6 minutes long. Parts for 11 actors. Best suited for ages 6-10. By Laura Rohrman.
Studying Native American history? This tale introduces younger students to a well-known Native American legend.
Synopsis: When the Bear thinks he rules the sun, there is a problem, because he may rule the little animals of the forest, but he does not rule the sun. He can't do everything and laughing at someone when they are wrong never makes a right.
Laura Rohrman is a playwright and actress who grew up in Northern California and moved to New York City to pursue playwriting many years ago. She is the founder of 'Playwriting for Kids,' a specialized program where students write and perform their own plays. Laura's plays have been produced all over the world. She is published by Smith and Krause. MFA: New School for Drama. More of her work can be found at: www.laurarohrman.com
Excerpt from the play:
CHARACTERS (In order of appearance)
NARRATOR 1
NARRATOR 2
WOLF
HAWK
BUNNY
DEER
OWL
SQUIRREL
CHIPMUNK
BEAR
GRANNY SQUIRREL
The Narrators enter.
NARRATOR 1
Once upon a time, long ago, many happy animals lived in the forest together.
WOLF
I'M THE WOLF – Howwwwl.
HAWK
I'm the hawk (makes a hawk noise).
BUNNY
I'm a tiny bunny. Don't eat me hawk.
DEER
I'm a deer. I have big antlers.
OWL
I'm an owl. Who who.
SQUIRREL
I'm the squirrel.
BEAR
I'm the bear and I'm the king of this forest.
CHIPMUNK
Okay, fine. I'm the chipmunk. I'll be around later.
GRANNY SQUIRREL
And I'm the ever engrossing, famous, amazing granny squirrel. I live in a borough and I give good hugs.
NARRATOR 2
One beautiful sunny day the big black bear was out walking.
BEAR
I'm a bear. I am king of this forest. I can do anything, yes I can. I can do anything yes I can.
NARRATOR 1
He went on like that for a long time. It was kind of annoying.
NARRATOR 2
Until suddenly, there was a little tiny voice behind him. It was squirrel.
SQUIRREL
Can you really do anything?
BEAR
Who said that?
SQUIRREL
Just me, little squirrel.
BEAR
Yes, I can do anything, yes I can.
All the animals stop and look out.
ALL ANIMALS
He is bear!
Why Subscribe?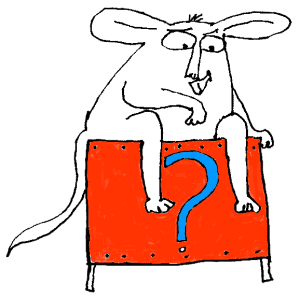 Inside Drama Notebook, you will find a huge collection of well-organized lesson plans, scripts for kids, drama activities, 50 drama games on video and more! Join today and dramatically reduce your planning time while delivering fresh, innovative drama lessons to your students! If you are new to teaching drama, this site will be a Godsend! You will immediately feel confident about teaching drama like an expert. The site guides you step-by-step and provides you with materials that you can use right away with your students.
If you have been teaching for years, Drama Notebook will inspire you with a fresh new approach and innovative ideas!
The site is packed with original, innovative lessons and activities that you will not find anywhere else—and new materials are added monthly.