4 characters. 4F. 9 pages in length. Approximately 5-10 minutes running time. A dramedy for teens about religious tolerance written by Marj O'Neill-Butler.
Concert is a dramedy about four teen girls who learn the meaning of religious choice and tolerance when they are chosen to sing songs in a holiday concert. Bess and Stephanie are shocked when Chelsea explains that she and her family don't believe in God and when they find out that she's singing the Christmas solo, Stephanie is livid. This dramedy is an important play about religion and prejudice for teens.
Marj O'Neill-Butler has worked professionally in theatre since her twenties. Besides being a playwright, she is also a professional stage director, stage manager, actor and a member of the Dramatists Guild and International Center for Women Playwrights. She is also a member of Actors Equity Association and SAG/AFTRA, professional unions for theatre and film. Her experience on and off stage helps to fuel her playwriting because she knows what is needed to make a play work. Her first eight plays were produced by a Theatre for Children Company that toured throughout Vermont, New Hampshire and New York State. Her goals now are to write parts for women because of the lack of women's roles on stage. In particular, she writes for women over fifty. Since she has started writing older roles, many opportunities have opened up and there are more and more theaters catering to mature people by telling their stories. Visit her online at www.marjoneill-butler.com.
Excerpt from the play:
CAST OF CHARACTERS
CHELSEA: popular sixth grader, good in all school activities
STEPHANIE: Chelsea's friend; tends to be jealous
BESS: Chelsea's friend; earnest, inquisitive
MARIA: Chelsea's friend; cheerful, peacemaker
SETTING:
Lunch table; school cafeteria
TIME:
Just before Christmas vacation
(Lights up on three girls sitting at their lunch table.)
STEPHANIE
I am so excited. I think my Mom's getting me the new IPhone for Christmas.
BESS
Well it's about time. You've been asking for one for ages. There'stons of them second hand by now.
STEPHANIE
Well, to give my Mom credit, she works really hard for things. Not everyone has a lawyer for a Dad and gets everything she wants when they come out!
BESS
My Dad may be a lawyer, but he's cheap as heck. I have to beg for everything.
STEPHANIE
Fortunately for you, he's a softy. You end up getting whatever you want from him.
BESS
That's true. What are you asking for, Chelsea?
CHELSEA
I'm not. I don't celebrate.
BESS
What, are you Jewish? I'm Jewish!
CHELSEA
No, I'm nothing.
STEPHANIE
What do you mean?
CHELSEA
I mean I don't celebrate Christmas.
BESS
What are you?Muslim?
CHELSEA
No, I told you, I'm nothing.
BESS
What about your parents?What are they?
CHELSEA
We don't have a religion.We don't believe in it.
STEPHANIE
Really?
CHELSEA
Yeah.
STEPHANIE
Always?
CHELSEA
As far as I know.
STEPHANIE
But someone in your family must have … at some point … don't you think?
CHELSEA
I don't know.
STEPHANIE
Well you have an English sounding last name, so you're probably Christian.
CHELSEA
I told you, I'm nothing.  We don't believe in God.
BESS
That's so weird. I mean everyone believes in something.
CHELSEA
I believe in a lot of things. I just don't need people scaring me about a lot of what if's. Especially by men in dresses who pretend they don't interfere with…
STEPHANIE
Chelsea! You don't know anything about priests and why they wear cassocks. You shouldn't make fun of them! They are celibate as a sign of being pious.
Why Subscribe?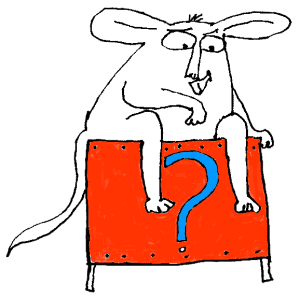 Inside Drama Notebook, you will find a huge collection of well-organized lesson plans, scripts for kids, drama activities, 50 drama games on video and more! Join today and dramatically reduce your planning time while delivering fresh, innovative drama lessons to your students! If you are new to teaching drama, this site will be a Godsend! You will immediately feel confident about teaching drama like an expert. The site guides you step-by-step and provides you with materials that you can use right away with your students.
If you have been teaching for years, Drama Notebook will inspire you with a fresh new approach and innovative ideas!
The site is packed with original, innovative lessons and activities that you will not find anywhere else—and new materials are added monthly.