Short play for two male characters. 11 pages. A hilarious, one-act play for teens and adults written by Cameron Corcoran. (Contains strong language.)
Confession is a hysterical, two-person play where a priest attempts to take the confession of an unscrupulous brother in need.  When the sinner, Kent, refuses to play by the rules, Father Matthew is pushed to the limits of propriety.  Will he turn the other cheek and practice what he preaches?  A high-powered comedy that not only tests the faith but pushes it off a cliff!
Cameron Corcoran is a Law graduate from the University of Sheffield, one of the top law schools in the United Kingdom. He has been writing plays for a couple of years and has had successes, most notably at scratch nights and at the Camden Fringe Festival.
Excerpt from the play:
CAST OF CHARACTERS
A FATHER MATTHEW: Priest; 60's; Male.
KENT: Young man; 20s; Male.
SCENE ONE
(Two seats with a block partition stands between them. A coin collection box stands by the Stage Left Exit. Adagio in G Minor plays. Father Matthew stands Stage Right. His eyes are closed. He faces the audience and gestures to the music.)
(Thud! Door closes off-stage. Kent enters from Stage Left and takes a seat on the chair. His trainers are visible past the partition.)
FATHER MATTHEW
(Gesturing to the music. Eyes open. Looks about the Stage. Notices the trainers twiddling. Pulls a remote out of breast pocket. Holds it aloft… Clicks… The music stops. He walks smoothly over to the chair on his side and takes a seat. He gets comfortable…)
In nomine patris
KENT
In English, please.
FATHER MATTHEW
(Taken aback. Collects himself.) In the name of the Father
KENT
In the name of the Father
FATHER MATTHEW
And of the Son.(Waits for Kent's echo…) And of the
KENT
And of the Son.
FATHER MATTHEW
(Assertive.) And of the Holy Spirit. (Pauses for the echo.) Amen.
KENT
Amen.(A beat.) Forgive me Father,for I have sinned.
FATHER MATTHEW
When was your last confession?
KENT
Two weeks ago, on Doctor Phil.
FATHER MATTHEW
With the Church?
KENT
Um, a year ago.
FATHER MATTHEW
What is it you wish to confess?
KENT
Well, I sin on a regular basis. Daily even.
FATHER MATTHEW
We're all sinners, my Child. Would you be specific?
KENT
Do you need me to be specific or are you just being nosey?
FATHER MATTHEW
(Taken aback.) It would help adjudge the degree of contrition.
KENT
It's only ever Hail Marys, don't over-egg your station.
FATHER MATTHEW
I'm sorry?
KENT
(Remorseful.) No, I'm sorry, Father. It's just… It's just it's not much of a contrition; it's like twenty seconds long. American Pie, Born to Run, Bohemian Rhapsody, now they require some mental thought and vocal dedication.
FATHER MATTHEW
Well then, say it five times.
KENT
Born to Run?
FATHER MATTHEW
(Slow and elongates.) The Hail Mary.
Why Subscribe?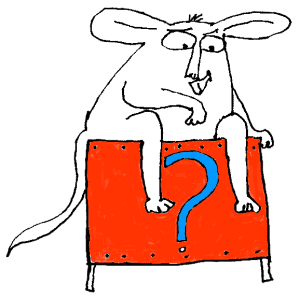 Inside Drama Notebook, you will find a huge collection of well-organized lesson plans, scripts for kids, drama activities, 50 drama games on video and more! Join today and dramatically reduce your planning time while delivering fresh, innovative drama lessons to your students! If you are new to teaching drama, this site will be a Godsend! You will immediately feel confident about teaching drama like an expert. The site guides you step-by-step and provides you with materials that you can use right away with your students.
If you have been teaching for years, Drama Notebook will inspire you with a fresh new approach and innovative ideas!
The site is packed with original, innovative lessons and activities that you will not find anywhere else—and new materials are added monthly.