23 characters. 13F, 6M, 4 Either; 27 pages long. Approximately 20-30 minutes running time. A drama for teens about bullying written by Quinn Baldwin. (3 credits)
Conversation Club is a play that deals with online bullying and the consequences in the year 2029. When students in a virtual classroom forward a nasty text about the new kid, their teacher resorts to extreme measures – Saturday detention WITHOUT PHONES! Will the students survive without cat videos? Will they actually be able to communicate without their devices and engage in real conversation? This is a great play for teens to perform and to discuss bullying and the need to unplug!
Quinn Baldwin has been a middle school English teacher and librarian for over 16 years. He is currently a middle school library media specialist. He lives in Oklahoma with his wife and two children. He has written several books including The Accidental Superheroes, Crossover, The Confessions of Justin Malone, and (Alleged) Teen Bank Robber which have captivated hundreds of pre-teens and teenagers alike and won the Page Turner Award on the Page 99 Project.
Excerpt from the play:
CAST OF CHARACTERS
Kori
Makenzi
Price
Julia
Anna
Emory
Todd
Coach Grafton
Ella
Grandma Ashton
Nina
Bennett
Alaina
Mabrie
Patience
Mrs. Claybaker
Mr. Metcalf
Mr. Hughes
Officer Nelson
Kenneth
Cheery
Student #1
Student #2
SCENE I
CURTAIN opens on KORI, BENNETT, ALAINA & MABRIE lounging in chairs, couches, beanbags and desks, all on their phones. MULTIMEDIA: Dialogue plays out on screens Did you see what the new kid, Kenneth, posted today? IK! What a loser!
EMORY
(ENTERS) Kori, pizza's ready. You and your friends come eat. (No one moves) Kori? Kori? (Sighs and takes out her phone.)
(MULTIMEDIA: on screens) Kori! Dinner. Is. Ready. K! Thx, mom! I'll tell them.
EMORY
(Waits expectantly) Well?
( MULTIMEDIA: on screens) Din-din's ready! Yay! Let's go! Starving!
TODD
(ENTERS while KORI, BENNETT, ALAINA & MABRIE EXIT almost running into him while looking at their phones)
Be careful. You might walk off a cliff doing that.
EMORY
Our daughter can't even have a conversation with us anymore without her phone.
TODD
Well, she is a teenager. What do you expect?
EMORY
She doesn't even talk to her friends! They text each other in the same room! What's the point of having a sleepover? Where does she get that atrocious behavior?
TODD
(Looking at his phone) What'd you say?
EMORY
I give up! (EXITS)
TODD
What'd I say? (Walks after her looking at phone and trips. EXITS, rolling)
NINA
(ENTERS with ANNA on opposite sides of stage, both holding phones and texting, repeating aloud what they write) This is how we get popular, Anna.
ANNA
(Texting) So, we're going to humiliate the new kid?
NINA
(Texting) Do you want Kori and her friends to notice us or what? This is what it takes.
ANNA
(Texting) I don't feel good about this.
NINA
(Texting) Send it or I'm coming over to your house!
ANNA
(Texting) Okay, okay. (Dramatic button push on phone) It's sent! Happy now?
NINA
(Texting) Not as happy as you're going to be when Kori friends us! (EXITS)
ANNA
(Flat) Yay. (EXITS)
(COACH GRAFTON ENTERS with MAKINZI, carrying a softball glove and her phone)
COACH GRAFTON
Makinzi, the team needs you to go out there and pitch the best game of your life.
(MAKINZI laughs at something on her phone)
Makinzi? Are you listening to me?
MAKINZI
(Not looking up) Yeah, coach. (Pause) I just had to…(Pause)…send this text… (Pause)…about the new kid. It's so funny.
COACH GRAFTON
Do you even care about softball anymore? About the team?
(MAKINZI doesn't look up or respond. Shakes her head and EXITS)
MAKINZI
(Finally looks up) Coach Grafton? (EXITS, looking at her phone)
(GRANDMA ASHTON ENTERS with JULIA who is looking at her phone)
GRANDMA ASHTON
Julia? Darling? Can you help me with my new phone? They're just so complicated these days.
(JULIA turns on Grandma Ashton's phone without looking up from her phone.)
GRANDMA ASHTON (cont.)
For being so smart, you kids sure act dumb sometimes. It might be time for a wake-up call.
JULIA
What, Grandma Ashton?
GRANDMA ASHTON
(Pause) Nothing, Julia dear. (EXITS)
JULIA
(Laughs at her phone) I can't believe Kenneth. What a dork. I gotta share this. (EXITS)
ELLA
(ENTERS with PRICE) Price! Dad is going to ground you for, like, 20 years for getting detention. Again.
(PRICE doesn't look up from his phone)
Are you even listening to me?
PRICE
What, sis?
ELLA
He's going to take away your phone.
Why Subscribe?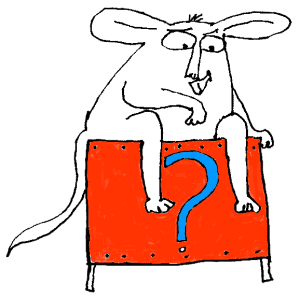 Inside Drama Notebook, you will find a huge collection of well-organized lesson plans, scripts for kids, drama activities, 50 drama games on video and more! Join today and dramatically reduce your planning time while delivering fresh, innovative drama lessons to your students! If you are new to teaching drama, this site will be a Godsend! You will immediately feel confident about teaching drama like an expert. The site guides you step-by-step and provides you with materials that you can use right away with your students.
If you have been teaching for years, Drama Notebook will inspire you with a fresh new approach and innovative ideas!
The site is packed with original, innovative lessons and activities that you will not find anywhere else—and new materials are added monthly.