3 characters. 1M, 2F; 18 pages in length. Approximately 15-20 minutes running time. A comedy about male/female relationships written by Suzanne Dottino. Strong language.
Detention is Detention is Detention is a hilarious comedy involving a boy, a girl, and a nun with an agenda. When Robert punches Shelby, Ms. Z, a grade school teacher and nun, decides it is time to teach boys how to treat girls. She passionately instructs Shelby that in order to gain respect from men she must employ manipulation and flattery. During detention, Ms. Z gives Shelby the opportunity to practice the very techniques on Robert. A great comedy for teens about male/female interaction!
Suzanne Dottino received her MFA in writing (nonfiction) from Columbia University. Her work has appeared in The American, Heeb.com, The Bloomsbury Review, The Brooklyn Rail, Brooklyn Review, Portable Muse. Her plays have been produced at The Culture Project, Artists of Tomorrow Festival, Horsetrade Theater and was a finalist in the Samuel French Short Play Competition. She is the Literary Director for Sunday Night Fiction Series at KGB Bar.
Excerpt from the play:
CAST OF CHARACTERS
MS. Z: Ageless. Tightly wound nun with deep but hidden passions..
SHELBY:  10 years old. Sweet, vulnerable, with a feisty side.
ROBERT:  10 years old. Walks around with studied 'coolness' to cover his truer sensitive nature.
SETTING: A grade school classroom
TIME: Now. Late afternoon.
SCENE ONE
(Sounds of shrieks and laughter, tears of torment, and jump-rope rhymes permeate the empty classroom. MS. Z, a nun, enters rather efficiently with a stack of papers that she drops on her desk with a loud CRASH. She takes out an absurdly large red Magic Marker from her desk and proceeds to make dramatic slash marks on the student's papers. She takes out an ornate Oriental fan and fans herself twice before she puts the fan back into the drawer and slams the drawer shut.  A SNEEZE is heard from within the students cubbies.)
MS. Z
Gracious me, who's there?
SHELBY
Shoot.
(MS. Z goes to the cubbies and pulls the curtain open revealing SHELBY, crouched down, holding a pair of ballet slippers.)
MS. Z
What…what are you doing in here? Of all the things I've seen, I've never…Young lady, what are you doing?
SHELBY
I'm never leaving.
MS. Z
Don't be a silly girl, come. Come, come. Now!
SHELBY
No.
MS. Z
Why have you been sitting there all by yourself? Why don't you go and play with the other children?
SHELBY
Because I hate them.
MS. Z
Now, now, you don't hate them.
SHELBY
I hate them and I wish they were dead.
MS. Z
Goodness, whatever happened to make you say such things?
SHELBY
I'm not talking.
MS. Z
Perhaps you had better, young lady.
SHELBY
I'm not talking to you or anybody.
MS. Z
You can't stay here in this cubby all by yourself. I won't have it.
SHELBY
I need time to think.
MS. Z
Excuse me?
SHELBY
You heard me.
MS. Z
Yes, that's true I did hear you but I don't quite understand you.
SHELBY
Leave me alone!!!
MS. Z
How on earth did you get such an ornery disposition?
SHELBY
YOU!!
MS. Z
Me?
SHELBY
You and the rest of them here.
MS. Z
Did you have words with Robert at snack-time?
(The mention of ROBERT's name causes SHELBY to squirm.)
SHELBY
Words?
MS. Z
Did he say something disagreeable to you, something that might have mildly upset you?
SHELBY
(unconvincingly) He's the stupidest one of all.
MS. Z
Aha!!
SHELBY
Aha nothing.
MS. Z
But you like Robert.
SHELBY
I put my sisters' nail polish remover in his chocolate milk. For the past month.
MS. Z
You did not. You're just saying that due to you provocative nature. Am I correct?
Silence.
Even if you don't answer me young lady, I assume it is safe to say that you did not put poison in his milk, am I correct?
SHELBY
He's going to die a long, slow, and if we are lucky, silent death.
MS. Z
Take that back.
Why Subscribe?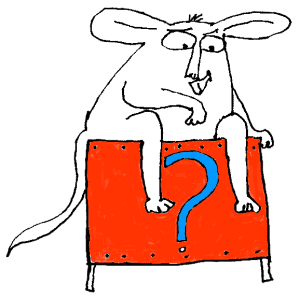 Inside Drama Notebook, you will find a huge collection of well-organized lesson plans, scripts for kids, drama activities, 50 drama games on video and more! Join today and dramatically reduce your planning time while delivering fresh, innovative drama lessons to your students! If you are new to teaching drama, this site will be a Godsend! You will immediately feel confident about teaching drama like an expert. The site guides you step-by-step and provides you with materials that you can use right away with your students.
If you have been teaching for years, Drama Notebook will inspire you with a fresh new approach and innovative ideas!
The site is packed with original, innovative lessons and activities that you will not find anywhere else—and new materials are added monthly.