19 characters. Approximately one-hour running time. Comedic modern adaptation of Doctor Faustus by Christopher Marlowe.
It's 1984 and Doc Faustus is the most awkward and bullied teen at Hope High until he meets the demon Mephistopheles and sells his soul in exchange for knowledge and fame. When Doc learns that his actions have turned the school upside-down and endangered his friends, he fights to reverse the curse by learning to love himself and others. This comedic spin on Christopher Marlowe's classic is a delightful play for the entire family and offers a zany cast of both mortal and supernatural characters.
Terence Patrick Hughes youth plays include adaptations of Shakespeare and Christopher Marlowe, as well as many shorter plays based on world legends & mythology. His grown-up plays include LINES, The Kiss of Caiaphas, Fake Plastic Love, and Recess at Our Lady of the Bleeding Heart, Mind, and Spirit – Once Reformed. Other plays include A Harmony of Both, Tea & Misery, Benched, Finding the Rooster, and Goodnight Sunshine. The New York Times noted that his work "…explores heavy subject matter with humorous dialogue and strong characters". Born in Lawrence, MA, Hughes, his wife, and two children live in Woodstock, NY.
Excerpt from the play:
Characters in their Order of Appearance
CHEERLEADER ONE
CHEERLEADER TWO
DOC FAUSTUS
WAGNER
GRETCHEN
DICKEY
GG
VALDES
CORNELIUS
GOOD ANGEL
BAD ANGEL
MEPHISTOPHELES
LUCIFER
DEVIL ONE
DEVIL TWO
PRINCIPAL
CLASS CLOWN
CLASS PRESIDENT
STUDENT
*All roles are gender neutral but may require changes to pronouns (he, she, his, hers) in the dialogue based on casting.
Act One: the high school hallway, a clearing in the woods, high school cafeteria.
Act Two: same, several days later.
Time is possessed, circa 1980's.
Act One
Scene One. Opening music in darkness is Fats Waller's 'There's Going to Be the Devil to Pay'. Lights up to a hallway within Hope High School on a Monday morning, somewhere and everywhere. CHEERLEADER ONE and CHEERLEADER TWO enter.
CHEERLEADER ONE
Give me an H!
CHEERLEADER TWO
H!
CHEERLEADER ONE
Give me an O!
CHEERLEADER TWO
O!
CHEERLEADER ONE
Give me a P!
CHEERLEADER TWO
P!
CHEERLEADER ONE
Give me an E!
CHEERLEADER TWO
E!
CHEERLEADER ONE
What's that spell?
CHEERLEADER TWO
I don't know!
CHEERLEADER ONE
Hope! It spells Hope!
CHEERLEADER TWO
Oh, yah! Hope High, Hope High, We're the best so don't even try!
The two jump and shout for a moment.
CHEERLEADER ONE
So did I mention who sat next to me on the bus again?
CHEERLEADER TWO
No but I can guess. Was his name Doc Faustus?
CHEERLEADER ONE
Ugh! What a nerdy fool. Going on and on about his plans for medical school.
CHEERLEADER TWO
What college will take that airhead? Doc's the dumbest kid I've ever met. I heard the teachers actually give him the answers and he still flunks all the tests.
CHEERLEADER ONE
Uh-oh, he's coming down the hall right now. What should we do?
CHEERLEADER TWO
Follow the rules of high school etiquette…quick! Hide in the ladies room!
CHEERLEADER ONE and CHEERLEADER TWO exit. DOC FAUSTUS enters and he is the portrait of an awkward teenager.
DOC
There must be some explanation or reason! My locker was empty yesterday and this morning it's full of dirty socks from the football team. Either there's been a huge mistake or…those morons think my locker is a washing machine. Fortunately, I put all the books in my bag yesterday afternoon. Wait, where's my backpack! No! I left it on the bus again!
WAGNER enters.
WAGNER
Hey, Doc. Did you know your locker smells like an unventilated weight room?
DOC
Yes.
WAGNER
I'm sick of everyone always picking on us. Oh, by the way I found your backpack on the bus.
WAGNER hands DOC his backpack.
DOC
Thanks, pal. Don't let anyone get you down. When I'm a famous doctor, I'll own half this town.
WAGNER
Here we go again…
DOC
I'll be so popular! My face will be smack on the cover of magazines. But first things first…get me a towel.
WAGNER
What for?
DOC
Someone filled my backpack with shaving cream.
GG and DICKEY enter. They circle and menace DOC and WAGNER
GG
Ha-ha! What's up, Doc?
DICKEY
Looks like the phony found something foamy! Hey, butthead. What exactly are you planning to do? Shave that one little hair under your chin?
GG
Maybe while he's at it he should shave his legs, too.
DICKEY
Aw! The poor little spazz messed up all of his stuff.  You should really stay away from people like us.
GG
Yah and after you shave your legs, you can shave your back.
DICKEY
Dude, pay attention, we're way past that.
WAGNER
You are both such jerks.
DOC
You've gone too this far with me this time. This nonsense has to end. I mean there got to be six cans of cream in my bag. How much did you spend?
DICKEY
When it comes to bullying, money is no object.
GG
We just take it right out of people's pockets.  But seriously, doctor, we need your professional advice. Something hurts my friend real bad.
DOC
Do you see, Wagner, these guys want medical attention. Right. What is it that hurts you, in fact?
DICKEY
Well it all starts when I look at you, maybe do us a favor and bag your face. But then the pain starts getting worse whenever I hear you speak.  It's like a cross between a cat and some really squeaky brakes. But what really hurts is when I try to touch my hands to my feet.
DOC
Like this?
DOC bends over and GG kicks him on the behind, toppling him over. GG and DICKEY laugh as DOC stands.
DOC
Then I'd say…ouch…you've got quite a butt-kicking disease.
WAGNER
You're both jealous of Doc. He's going to be totally famous while you'll be dumb ex-jocks.
GG
Ha! This nerd won't ever be famous! We get better grades and we never go to class.
DICKEY
And we'll be in college next fall because we can tackle and shoot a basketball.  But what we do the best is stuff dweebs inside of lockers.
DICKEY grabs WAGNER
WAGNER
Let me go!
DOC
That's enough!
GG
Calm down or I'll clock you!
GRETCHEN enters, she is also a nerd.
GRETCHEN
Quick, you guys, get to the cafeteria! A lunch lady lost her mind and is giving away free cereal!
DICKEY
Captain Crunch?
GG
Cocoa Puffs?
DICKEY
Let's go spoil our lunch!
GG
With a radical sugar rush!
DICKEY and GG exit. DOC moves to follow them.
GRETCHEN
Wait, Doc! Don't follow those idiots.
DOC
Why not? I didn't eat breakfast yet.
WAGNER
I bet there isn't really a mad cereal-tossing lunch-lady in the cafeteria.
GRETCHEN
No, just the principal. I told him those guys are planning to pull a fire alarm down there.
DOC
You didn't need to trick them, Gretchen.
GRETCHEN
I was just trying to help.
WAGNER
She's always saving your bacon.
DOC
I can save my bacon myself!
School bell rings.
WAGNER
Doc, didn't you hear the bell?
GRETCHEN
You'll be late for homeroom.
DOC
Maybe I want to get expelled.
WAGNER
But we have to prepare for the math exam.
GRETCHEN
It's okay. You go, Wagner. I'll talk to him.
WAGNER exits.
DOC
You're going to be late.
GRETCHEN
I'm a straight-A student. Let them wait.
DOC
There's nothing you can say that my parents haven't said first. Like 'Kids in high school are just that way!' or 'It can't get any worse!' It's all I've ever heard! How can I become a doctor if I can't cure myself of being a nerd!
GRETCHEN
There are a lot of other things in this world to be.
DOC
Like what!
GRETCHEN
I don't know. You could start by being friendly. And who cares what you're going to be later in life. I kind of think…right now…that you're pretty nice.
DOC
Being a doctor is all I've dreamed about since I was four when I cured my cat of a hairball by feeding him caster-oil. I knew I was destined to be an MD the second Mr. Whiskers threw up on me.
GRETCHEN
But a doctor has to go to college and then years of medical school.
DOC
That won't be a problem at all. I've applied to Harvard, Stanford and Yale.
GRETCHEN
But your grades are abysmal, and your SAT's were too.
DOC
Why don't you have faith in me? No one does and it's driving me crazy! The teachers don't understand, that's what's wrong. So, I don't like tests and problem solving. I still have a mind! I still deserve their attention! But what do I get when I ask too many questions? A seat in the back and after school detention! I'm sick of Hope High! There's no hope here at all! It's a bunch of future mean people learning to gossip in the hall. I swear I'm better than them! I swear it on my soul!
DOC exits.
Why Subscribe?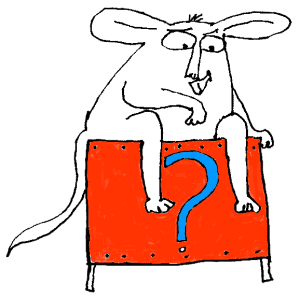 Inside Drama Notebook, you will find a huge collection of well-organized lesson plans, scripts for kids, drama activities, 50 drama games on video and more! Join today and dramatically reduce your planning time while delivering fresh, innovative drama lessons to your students! If you are new to teaching drama, this site will be a Godsend! You will immediately feel confident about teaching drama like an expert. The site guides you step-by-step and provides you with materials that you can use right away with your students.
If you have been teaching for years, Drama Notebook will inspire you with a fresh new approach and innovative ideas!
The site is packed with original, innovative lessons and activities that you will not find anywhere else—and new materials are added monthly.