6 characters; 2F; 2M; 2 Either. 8 pages in length. Approximately 5-10 minutes running time. A comedic adaptation written by Andy Pavey.
Don Quixote is the comedic adaptation of Cervantes' novel which follows the adventures of a noble who reads so many books that he loses his sanity. Along with his pal, Sancho (a Starbucks barista) they set out in search of adventure and the beautiful Dulcinea del Toboso. In the course of their wacky travels, they'll meet characters who must deal with his frustrating madness. This uproarious tale invites us to toss reality and dream the impossible dream!
Andy Pavey is a commissioned playwright, who writes short plays for Drama Notebook. He is a student who attends UWC-USA. He previously spent nine years with Davenport Junior Theatre, the second-oldest children's theatre in the United States, where he acted in productions, managed the props building, and wrote plays for young actors to perform. In addition to writing, Andy is an avid backpacker!
Excerpt from the play:
CAST OF CHARACTERS
Don Quixote
Sancho Panza
Dulcinea del Toboso
Motel 6 Desk Clerk
PTA Mom
Power Company Lineman
At rise, DON QUIXOTE is reading in bed, with a large shelf of books adjacent to him. A suit of armor sits on a stand nearby. DULCINEA is the narrator, and stands off to the side.
DULCINEA
Alonso Quixano was an ordinary man until books filled with wild tales of adventure poisoned his mind. He read day and night, never taking time to lay his head and rest. Finally, from so little sleeping and so much reading, his brain dried up and he went completely out of his mind. He began to make believe. I think that maybe some of you call it "role playing." Whatever. DON
QUIXOTE stands up.
DON QUIXOTE
It is the day for adventure! The day for heroes! The day I venture forth to save my lady love,the Dulcinea del Toboso.
DULCINEA
Okay. That's apparently me. My name is really Aldonza Lorenzo. Apparently that's just not good enough for our hero here.
DON QUIXOTE
Dulcinea del Toboso is the fairest, most beautiful maiden in all the land.
DULCINEA
Fairest, most beautiful maiden? Here he goes again. I think I'm going to vomit.
SANCHO PANZA enters. In the original novel, he is a farmer, but in this version, he is a Starbucks barista and should be dressed accordingly. SANCHO PANZA answers all questions dryly and in a straightforward, not-so-intelligent manner.
DON QUIXOTE
Ah, my fair squire! Good day to you!
SANCHO PANZA
Hi, Don.
DON QUIXOTE
We must go on an adventure to the castle to rescue the lady love, Dulcinea del Toboso.
SANCHO PANZA
Okay.
DON QUIXOTE
It will be a perilous journey, filled with many trials and tribulations.
SANCHO PANZA
Sounds great.
DON QUIXOTE
Sometimes I wonder about you, Sancho. Sometimes I wonder.
SANCHO PANZA
Okay.
DON QUIXOTE
Before we go, I must don my armor. Who knows what evils we shall encounter?
SANCHO PANZA
The summer heat, probably. (beat ) It's really warm outside. (beat ) Ninety-seven degrees.
DON QUIXOTE
Oh, come now, Sancho, that's hardly an "evil," per say.
SANCHO PANZA
Yeah.
DON QUIXOTE
You know, Sancho, sometimes I think you say things just to agree with me.
SANCHO PANZA
Why is that bad?
DON QUIXOTE
Just have a thought! Have an original thought for a change.
SANCHO PANZA (after a beat )
I agree completely.
Why Subscribe?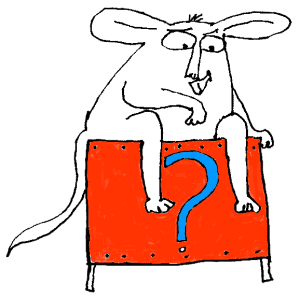 Inside Drama Notebook, you will find a huge collection of well-organized lesson plans, scripts for kids, drama activities, 50 drama games on video and more! Join today and dramatically reduce your planning time while delivering fresh, innovative drama lessons to your students! If you are new to teaching drama, this site will be a Godsend! You will immediately feel confident about teaching drama like an expert. The site guides you step-by-step and provides you with materials that you can use right away with your students.
If you have been teaching for years, Drama Notebook will inspire you with a fresh new approach and innovative ideas!
The site is packed with original, innovative lessons and activities that you will not find anywhere else—and new materials are added monthly.