11 characters; 4M, 7F; 28 pages in length. Approximately 25-30 minutes running time. A comedy for teens written by Frannie Dove. (3 credits)
Down the Wrong Beanstalk is a hilarious, modernized version of the classic fairy tale. Karla has undoubtedly chosen the wrong house to plant-sit for when a beanstalk suddenly grows from a pot in the living room! She soon discovers stubborn Jack, a Golden Harp, and a goose that lays golden eggs all searching for an escape from the very disappointed wife of the Giant. With all the pandemonium and the family returning home any minute, will Karla be able to restore order before an angry Giant takes matters into his own hands? This hilarious comedy will be a giant hit for your next production!
Frannie Dove graduated from James Madison University (JMU) in with Bachelors in Theatre and Media Arts as well as a Minor in Creative Writing. While at JMU, she had many of her short plays produced at bi-annual Director's Fests and was able to workshop her first full-length play, Dead Puffins. In addition to writing, she served as a director, actor, dramaturg, publicist, and deviser on numerous productions. She received the Madison Screenwriting Award in 2014 for her short screenplay D.C. Beauties and won the Steven Snyder Memorial Award for Creative Work in Theatre in 2014 and 2015. She continues to write independent projects, short stories, and plays in Northern Virginia, where she resides with her husband and her golden doodle, Ollivander.
Excerpt from the play:
CAST OF CHARACTERS
KARLA BAUMGARTNER:  the Stevens Family plant caretaker
VISITORS FROM THE BEANSTALK
JACOB:  a talkative thief
JACKIE:  his conniving accomplice
THE GOLDEN HARP:  feisty
GOOSE (THAT LAYS THE GOLDEN EGGS):  aloof
GIANT'S WIFE:  too short to be a Giant's Wife
GIANT – a booming voice from the Heavens
 
THE STEVENS FAMILY
BOB STEVENS:  the father – an excitable, wannabe botanist
DIANE STEVENS:  the mother – does not like change or mess
LILA STEVENS:  their daughter – the younger, energetic one
BETH STEVENS:  their daughter – won't get off of her phone
ARNOLD:  Diane's father – recalls tales of the old days
SETTING:  A suburban home – The Steven's Household – Early Saturday morning. In a tidy, trendy living room a breaking pot on the coffee table is spewing a giant beanstalk that rises up to an undisclosed location.
AT RISE:  Next to the coffee table is JACOB, holding the GOLDEN HARP under one arm, gold in the other, and a GOOSE at his feet. He wears ninja-esque black with a mask over his face. As he tries to figure out where he is, KARLA BAUMGARTNER unlocks the door and enters carrying a watering can and appearing to have just rolled out of bed. She turns on the lights and sees Jacob.
KARLA
AH!
HARP
AH!
JACOB
AH!
GOOSE
HONK!
KARLA
(Defending herself with the watering can) Get out of this house right now or I'm calling the cops!
JACOB
Alright, just give me a second!  (JACOB trips)
KARLA
Get out now! I'm not afraid to use (she pauses to observe what she's holding) this watering can.
JACOB
Yes, I can see that. I just need to know where I am and how I can get back home.
KARLA
You know where you are!
JACOB
I honestly do not.
KARLA
Of course you do, you broke in here. (She observes him) What is that in your hand?
JACOB
Nothing.  (JACOB attempts to get rid of the gold in his hand by dropping it to the floor.)
KARLA
Is that gold? That's gold. Oh, my gosh, you're stealing! You're a robber! I swear, I will hit you in the face with this watering can. I know how to use this. I'm not letting you get away with this!
JACOB
Can you just please help me out here? I'm not trying to do anything bad. I have good intentions. Really, I do!
KARLA
I'm calling the cops.
(JACOB touches KARLA'S arm causing her to swing the watering can at Jacob)
JACOB
Hey, calm down a little. You're going to hurt someone.
(KARLA begins to swing the water can at Jacob repetitively. He ducks the first time. The second time he hides behind the GOLDEN HARP, which KARLA hits instead. The GOLDEN HARP lets out a melodic whine. KARLA steps back and amazement and trips over the GOOSE. She then sees the beanstalk and realizes what is going on.)
KARLA
What in the world?
JACOB
Are you alright?
KARLA
That is a huge plant! Oh my- you're Ja- and the Bean-
JACOB
Do you need some help?
(JACOB attempts to help her up but she refuses to touch him and gets up herself still bearing the watering can in hand.)
JACOB
I am going to explain.
KARLA
You'd better.
JACOB
I'm afraid the beanstalk I climbed down ended up in this living room.
KARLA
Alright< Captain Obvious, what are you going to do about it?
JACOB
What?
KARLA
How are you going to clean up this mess?
JACOB
I don't have time for this.
KARLA
Look, buddy, this is my first plant-sitting gig. The Stevens family asked me to water and care for their plants. The mother is a crazy, OCD, emotional, temperamental train wreck! I need this thing gone.
Why Subscribe?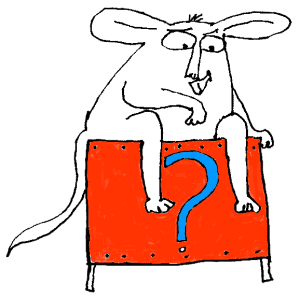 Inside Drama Notebook, you will find a huge collection of well-organized lesson plans, scripts for kids, drama activities, 50 drama games on video and more! Join today and dramatically reduce your planning time while delivering fresh, innovative drama lessons to your students! If you are new to teaching drama, this site will be a Godsend! You will immediately feel confident about teaching drama like an expert. The site guides you step-by-step and provides you with materials that you can use right away with your students.
If you have been teaching for years, Drama Notebook will inspire you with a fresh new approach and innovative ideas!
The site is packed with original, innovative lessons and activities that you will not find anywhere else—and new materials are added monthly.