7 characters. 5F, 2 M. 6 pages in length. Approximately 5 minutes running time. A beatboxing Halloween play for children and teens written by Donna Latham.
Dreary to Cheery is a short comedy about Ghost Girl, a very bummed out spirit. A lack of creepy things makes her house downright dreary. Poof! With Transformer Dust and some beatboxing rhymes her new ooky pals, Monster, Mummy, Skeleton, Bat, Zombie, and Vampire, the house will become fabulously cheery. The perfectly haunted short play for your next Halloween performance!
Donna Latham is an award-winning playwright whose plays have been produced coast to coast in the US and in Canada, France, Northern Ireland, Ireland, England, and Indonesia. Donna was a Kennedy Center Regional Finalist for the David Mark Cohen Playwriting Award and received the National Theatre for Young Audiences Playwriting Competition Award. Her works are licensed with several publishers and are included in Best American Short Plays 2017-2018, Best American Short Plays 2014-2015, and 2016's Best Ten-Minute Plays anthologies. A resident playwright at Rising Sun Performance Company NYC, she's a proud member of the Dramatist Guild. Visit her website: www.donnalatham.com.
Excerpt from the play:
CAST OF CHARACTERS
MONSTER:  M, beat boxing rapper
GHOST GIRL:  F, bummed-out ghost
MUMMY:  F, motherly Cleopatra
SKELETON:  M, old-school beatnik
BAT:  F, vivacious cowgirl
ZOMBIE:  F, scaredy-cat
VAMPIRE:  F, classic Transylvanian
CHORUS:  all characters except GHOST GIRL
(At rise, GHOST GIRL sobs uncontrollably and snuggles her stuffed kitty.)
GHOST GIRL
Moan, moan, groan. I'm always, always, always alone! Down. Dreary. Dying for cheery.
MONSTER 
(Enters with SKELETON, BAT, and ZOMBIE. Gives GHOST GIRL a spooky handkerchief.)
Whoa! Stop! Imma need some beats. (Dances with his own beatboxing as he establishes a
rhythm.) Take two, Ghost Girl. Let's spit some rhymes!
GHOST GIRL
(With a pronounced rhythm as MONSTER provides beatboxing.) Moan, moan, groan. I'm always, always, always alone! Down. Dreary. Dying for cheery.
MONSTER 
Poor Little Ghost Girl.
SKELETON
Quite frightfully blue.
BAT
So down in the dumps, she couldn't say, "Boo!"
GHOST GIRL
My house isn't haunted.
MONSTER 
It's not even scary.
SKELETON
It's bright and it's cheerful.
BAT
It's light and it's airy.
GHOST GIRL
Waaaaah! (Blows nose loudly.) Other ghouls' houses are creepy and creaky.
CHORUS
Creeeeeek!
MONSTER 
Dim and mysterious.
ZOMBIE
Spooky and freaky.
CHORUS
Mwaaah-ha-ha!
SKELETON
They hide clattering skeletons.
ZOMBIE
Oooo.
SKELETON
Click-clacking skulls.
CHORUS
Clickety-clack, clickety-clack, clickety-clack!
BAT
They have bats in the belfry. Yee-haw!
CHORUS
(Flapping like bats.) Fffttt, fffttt, fffttt!
ZOMBIE
Oooo.
GHOST GIRL
But mine has the dulls. (Blows nose.)
CHORUS
Borrrring!
GHOST GIRL
Something's not right.
SKELETON
Preach, girl. (Snaps fingers.)
GHOST GIRL
But, oh, what can I do?
BAT
Caterwaul out an enormous—
GHOST GIRL AND CHORUS
BOO-HOO!
Why Subscribe?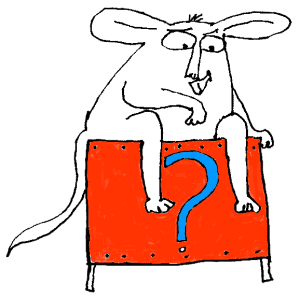 Inside Drama Notebook, you will find a huge collection of well-organized lesson plans, scripts for kids, drama activities, 50 drama games on video and more! Join today and dramatically reduce your planning time while delivering fresh, innovative drama lessons to your students! If you are new to teaching drama, this site will be a Godsend! You will immediately feel confident about teaching drama like an expert. The site guides you step-by-step and provides you with materials that you can use right away with your students.
If you have been teaching for years, Drama Notebook will inspire you with a fresh new approach and innovative ideas!
The site is packed with original, innovative lessons and activities that you will not find anywhere else—and new materials are added monthly.