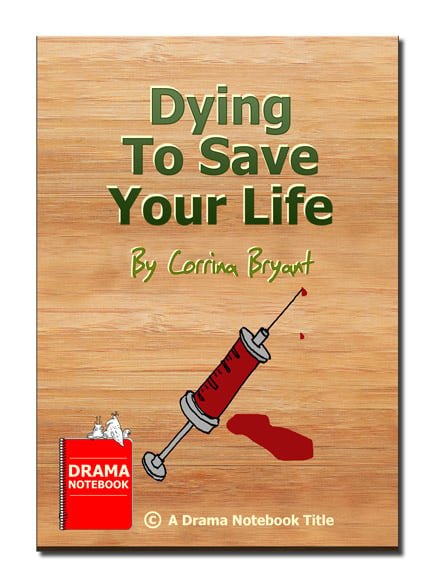 3 characters. 1F, 2M. 19 pages in length. Approximately 15-20 minutes running time. A dark thriller for teens and adults written by Corrina Bryant.
Dying To Save Your Life is an intense drama about family relationships, loyalty, rivalry and revenge. Brothers, Lee and Adam, have never gotten along and are no longer speaking. When Adam is in need of a bone marrow transplant, their sister, Debbie, tries to convince Lee to help. With a volatile history, will Lee help to save his brother's life or will Adam's stories about Lee's violent behavior turn out to be true? A perfect thriller for older teens to perform!
Corrina Bryant is a freelance writer living in London.  She has written for radio, magazines, local and national press and media websites.  Corrina has written plays for the Director's Cut Theatre Company showcase at the Southwark Playhorama use in London, as well as written for professional actors performing at fringe theatres in the city.  She is currently writing a novel for teenagers/young adults and is delighted to be writing for Drama Notebook.  She wishes all the students and teachers every success in their work and would love to hear from them.
Excerpt from the play:
CAST OF CHARACTERS
ADAM – 30's. City Banker. Older brother to Lee and Debbie.
LEE – Late 20's. Black Cab driver and youngest brother to Adam and Debbie.
DEBBIE – 30's. Teacher and sister to Adam and Lee.
ACT 1 Scene 1
DEBBIE is sitting in a café looking out of the window. There are two cups of coffee on the table. LEE enters and DEBBIE gets up to greet him.
DEBBIE
Hi ya. Thanks for coming, here sit down, I got you a coffee.
LEE
Cheers, sis. You alright?
DEBBIE
Yeah, I'm good thanks. How you doing?
LEE
Oh you know, soldiering on. Intrigued as to what this is all about – us meeting for a secret coffee in the middle of the day! Are you bunking off school?
DEBBIE
No, no – I'm off today.
LEE
Oh right. Well I'm not, so don't tell Liz we met – she's got me working 24/7 at the moment.
DEBBIE
Things still tough?
LEE
Yep they're tough. Officially we're only allowed to work 10 hours a day, but I'm having to take on extra shifts.
DEBBIE
Well, losing your license isn't going to help.
LEE
It won't come to that. We're still paying off Christmas, Liz's car failed it's MOT and needs new tyres, oh and the boiler packed up. You know what it's like – everything coming at once. To be honest, we're up to our eyes in debt
DEBBIE
Don't do anything stupid – you know what happened last time.
LEE
I only spoke the truth!
DEBBIE
It's just not worth the agro.
LEE
It's because of him I'm in this mess! If Mum hadn't spent her life savings on saving him from himself, well we'd be a lot better off than we are now.
DEBBIE
He's had his problems, but he's in a much better place now. He's seeing someone – you know to talk. It's helping I think.
LEE
We've all had our problems – and I still have mine, but mine aren't the type that can be solved by talking to someone. I just need to win the bloody lottery!
DEBBIE
Do you still do the lottery?
LEE
No – I can't bloody afford to! I just don't know how people manage – I really don't. We never go out, never go on holiday, don't buy new stuff, but still have nothing by the end of the month
DEBBIE
I wish there was something I could do.
LEE
Don't worry – it's not your problem. We'll be fine.
DEBBIE
Look, talking of Adam, there's something I need to tell you. (Pause) He's sick. Seriously sick
LEE
Yeah, sick in the head. I've known that for years – what's he got liver failure?
DEBBIE
No, they don't think it's related to that. It's some kind of cancer of the blood – he needs a donor.
LEE
What? A blood donor?
DEBBIE
No, bone marrow or something – he needs a transplant.
LEE
Bone marrow? What's that then? Sounds like dog food!
DEBBIE
I'm serious – we need to talk about it. He's our brother – and like him or not, we owe it to Mum to look out for him. She'd be heartbroken if she knew.
LEE
He didn't care too much about mum when he was killing himself with booze did he? When she was begging him to stop?
DEBBIE
Yeah well, as I said, he's sorted himself out now.
LEE
He's still an idiot in my book. You know I honestly think he started drinking because he thought it made him look good!
DEBBIE
Of course he didn't! He's just a chip off the old block isn't he?
LEE
And look how Dad turned out – not exactly a role model!
DEBBIE
Anyway, I don't really understand all the medical stuff, but I do know a transplant is a big deal.
LEE
So where does he get it from? The bone marrow.
DEBBIE</strong
A donor I gess.
LEE
What? Someone who's died?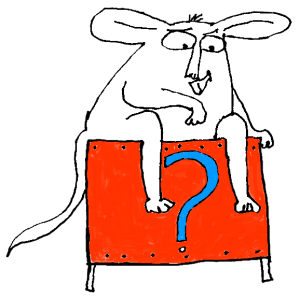 Inside Drama Notebook, you will find a huge collection of well-organized lesson plans, scripts for kids, drama activities, 50 drama games on video and more! Membership is only $9.95 a month. Join today and dramatically reduce your planning time while delivering fresh, innovative drama lessons to your students!
If you are new to teaching drama, this site will be a Godsend!
You will immediately feel confident about teaching drama like an expert. The site guides you step-by-step and provides you with materials that you can use right away with your students.
If you have been teaching for years, Drama Notebook will inspire you with a fresh new approach and innovative ideas!
The site is packed with original, innovative lessons and activities that you will not find anywhere else—and new materials are added monthly.